Fiber
is one of the best ways to lose weight, maintain normal bowel function. Therefore, every person who cares about their health should include in your daily diet foods that contain fiber to rid your body of toxins, toxins, prevent diseases of the cardiovascular system.
Today we will tell you what foods contain a lot of fiber.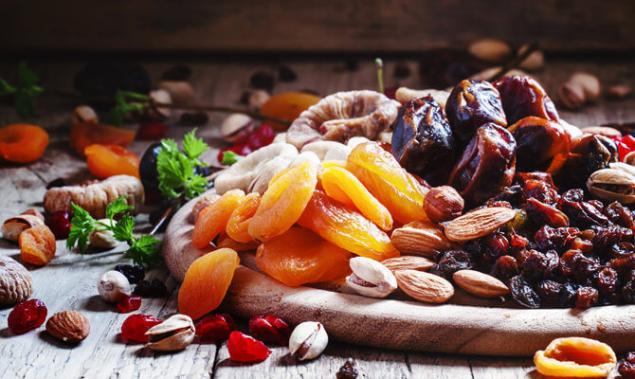 The types of fiber
Fiber is divided into two types:
Foods rich in fiber of the first type,
— apples, cabbage, citrus fruits, broccoli, wheat flour, various berries, seeds and oats. This fiber can be turned into a jelly-like mass, it is more gentle on the stomach.
Insoluble vegetable fiber is contained
in such foods as legumes, cereals (mainly in their shell) in the skin of vegetables and fruits.  
What foods contain fiber
Adult only 20-30 grams of fiber, to avoid problems with digestion, intestinal flora, eliminate toxins and heavy metals. Therefore, it is important to know what foods have fiber.
A lot of fiber include:
stems,
roots
fruit
tubers
leaves.
A list of products that contain a lot of fiber, starts with the usual vegetables. Carrots, cucumbers, tomatoes, beets, peas, beans, broccoli, radish —
vegetables rich in fiber.
The foods that contain fiber include also
fruits, berries and nuts
. Especially the pear, Apple, grapes, peaches, pistachios and figs.
But the high fiber have:
buckwheat,
cereal,
other types of whole grains.
Especially useful
bread with bran
.
Please note that
foods that contain a lot of fiber, should be consumed fresh
, they can not be heat treated.
Avoid the following additives in foods:
inulin, Polydextrose, maltodextrin.
Many people consume milk, fish, meat, cheese, thinking that enrich your body with beneficial fiber, but note that
this products not contain fiber
.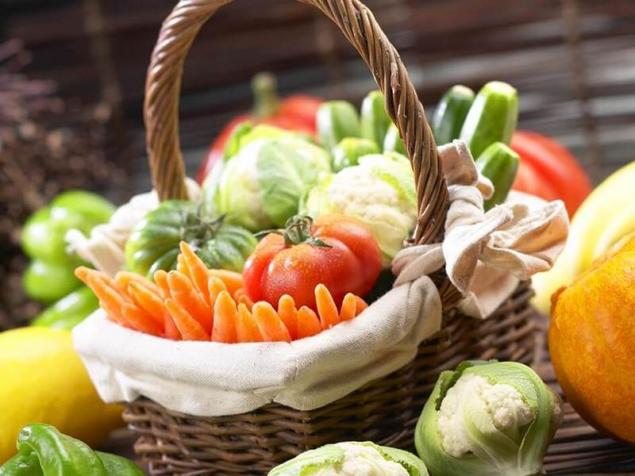 The amount of fiber in foods
Below is the list of products with a high content of fiber. The amount of fiber in foods is listed per 100 grams:
Beans and peas — 15%;
White rice and wheat — 8%;
Oats and barley — 8-10%;
Nuts, almonds, olives -10-15%;
Fresh vegetables — 2-5%. Vegetables with the highest amount of fiber: peas, Brussels sprouts, broccoli, asparagus, carrots;
Berries — 3-7%. Raspberries and blackberries contain fiber in the largest quantity;
Fruits and citrus — 5-10%. Most of the fiber in the following fruits: bananas, peaches, pears and apples.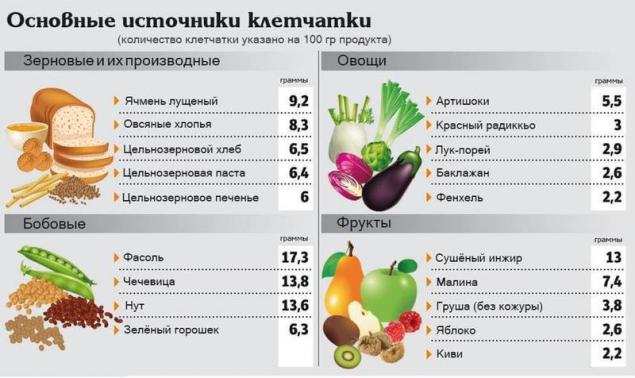 Table products that contain fiber
You can quickly create a diet to include foods that contain fiber.published
Nand
naming the Amount of Fiber (grams)
Fruits
Apples with skin 1 medium 5.0 Apricot 3 medium 0.98 Apricots, dried 5 pieces of 2.89 Banana 1 medium of 3.92 Blueberries 1 Cup of 4.18 cantaloupe, cubes 1 Cup 1.28 is Dried dates 2 medium 3.74 Grapefruit 1/2 medium 6,12 Orange 1 medium 3.4 Peach 1 medium 2.0 Peaches, dried 3 pieces 3.18 Pear 1 medium 5.08 mm Drain 1 medium 1.0 Raisins 1.5 oz of 1.6 Raspberries 1 Cup of 8.34 Strawberries 1 Cup of 3.98
Vegetables
Avocado (fruit) 1 average of 11.84 Beets, cooked 1 Cup of 2.85 beet Leaves 1 Cup 4.2 Bok Choy, cooked 1 Cup of 2.76 Broccoli, cooked 1 Cup to 4.5 Brussels sprouts 1 Cup of 2.84 cabbage, cooked 1 Cup 4.2 Carrot 1 medium 2.0 Carrots, cooked 1 Cup of 5.22 Cauliflower, cooked 1 Cup 3,43 slaw 4,0 1 Cup Sweet corn 1 Cup of 4.66 Green beans 1 Cup 3.95 Celery 1 stalk of 1.02 Kale, cooked 1 Cup of 7.2 Fresh onions 1 Cup of 2.88 Peas, cooked 1 Cup of 8.84 peppers 1 Cup of 2.62 popcorn 3 cups 3.6-baked Potatoes "in uniform" 4,8 1 medium Spinach, cooked 1 Cup 4,32 ordinary Pumpkin, cooked 1 Cup of 2.52 Sweet potato, cooked 1 Cup of 5.94 Swiss chard, cooked 1 Cup 3.68 Tomato 1 medium 1.0 large-fruited Pumpkin dining room, cooked 1 Cup of 5.74 Zucchini, cooked 1 Cup of 2.63
Cereal, grains, pasta
Bread with bran 1 Cup 19,94 Whole grain bread 1 slice 2.0 Oats 1 Cup 12,0 Whole grain pasta 1 Cup of 6.34 Brown rice 1 Cup of 7.98
Beans, nuts, seeds
Almonds 1 oz (28,35 grams) of 4.22 Black beans, cooked 1 Cup of 14.92 cashews 1 oz (28,35 grams) of 1.0 flax Seeds 3 tablespoons of 6.97 Fruits (beans), chickpeas, cooked 1 Cup 5.8 kidney Beans, cooked 1 Cup of 13.33 Lentils, cooked 1 Cup of 15.64 Lima Beans, cooked 1 Cup 13,16 Peanuts 1 ounce (28,35 g) 2.3 Pistachio nuts 1 ounce (28,35 g) 3,1 Pumpkin seeds 1/4 Cup of 4.12 soybeans, cooked 1 Cup of 7.62 sunflower Seeds 1/4 Cup 3,0 Walnuts 1 oz (28,35 grams) of 3.1
Also interesting: Cellulose and propionic acid in Your gut Like fiber will help prevent stroke
P. S. And remember, only by changing their consumption — together we change the world! ©
Source: www.sportobzor.ru/diety-pravilnoe-pitanie/kletchatka-v-produktah-pitaniya.html