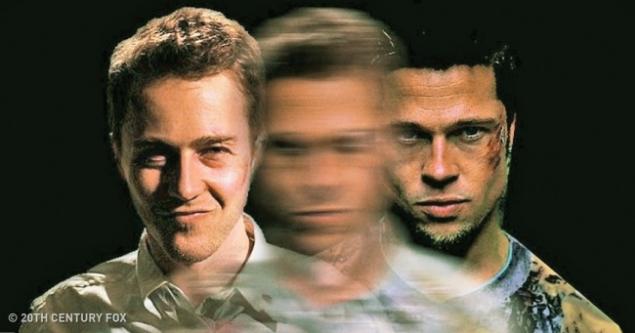 Secrets of the human psyche is still not solved until the end. Sometimes we don't understand why act one way or another, and that's here somewhere and float invisible mental mechanisms that often help us, but they can hurt.
To figure out what's what, we at
Website
work hard, and have compiled a short list of these secret agents of the subconscious, and gave his amusing illustrations, in which you can easily recognize themselves in different moments of life.
Denial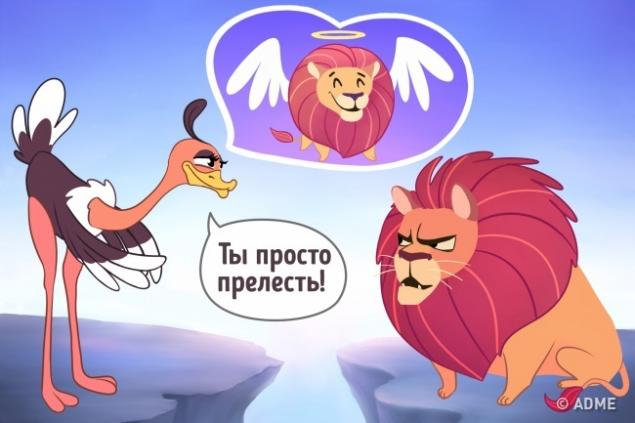 Denial is one of the easiest types of psychological protection. The meaning of it is that the person refuses to accept painful information or events and does it unconsciously. For example, you may not notice the ugly behavior of a loved one or to deny the anger towards my parents. This usually protects us from the pain now is almost unbearable, but in severe cases may lead to harmful inaction.
The displacement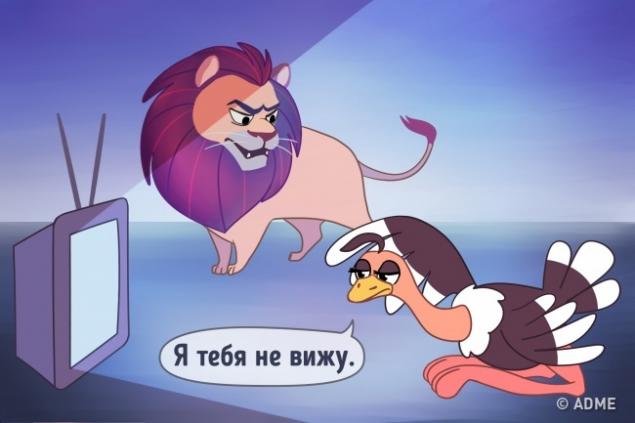 A daily tool that we all use to push unpleasant thoughts and feelings. To hide behind an interesting book, hang out in social networks or just to eat all the pizza is a very convenient way to escape from problems. But when the injury is really unbearable, it automatically moves into the unconscious, where he began secretly to supervise the reactions of the owner; and constant immersion in the book worlds in an attempt to avoid the real issues will not lead to a good result.
Projection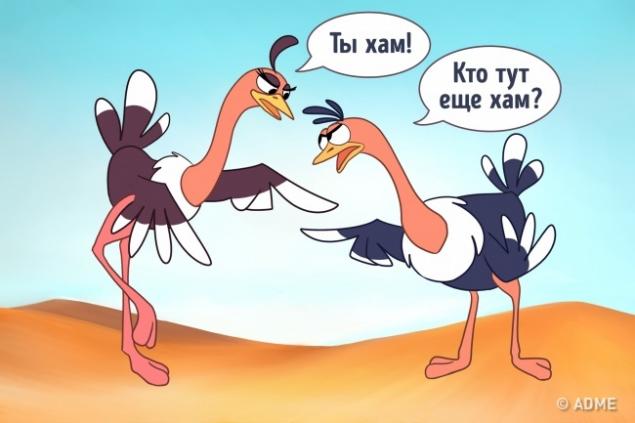 Protection that is always with us. The point in attributing their own "bad" feelings, desires and ideas to others. For example, we can blame the whole world of cruelty and anger, not noticing this in myself: being white and fluffy, when around one, very nice. At projection there is a positive side — it is in connection with it, we can feel the feelings of others and to support them. Think is worth it if you often catch yourself on the phrase "normal people do" or desire is easy to explain and calculate the actions of other people, asking for their feedback.
The splitting of the ego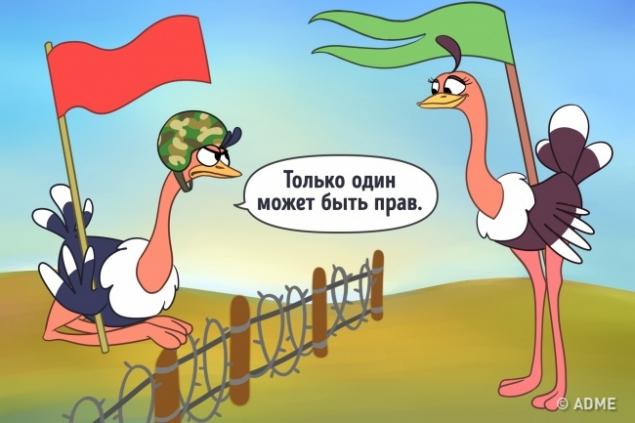 This mechanism is rooted in early childhood, when the world is divided into "bad" and "good", which is understandable for a child. Growing up, we notice that the same object can have different properties, but from time to time an adult may again divide people into clearly "bad" and "good", defending their attitudes and self-esteem. The danger is that you may not notice the positive qualities in the "bad" object and negative "good" that will lead to a strong distortion of reality.
Regression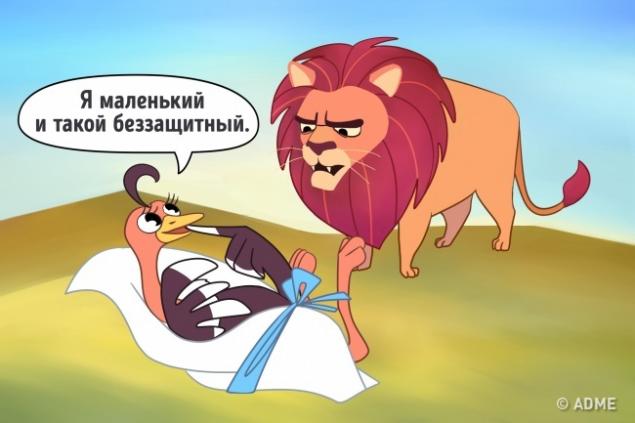 The method of protection that is based on the belief that a small or weak is certainly protect. When you enable this mechanism, we anxiously begin to speak with the Director or angry by the controller in a baby voice, complaining about health or tell what is left in this world all alone and no one helps. Often it works, but those who abuse such means, can pursue a real disease, and support the "weak" views of reality can lead to chronic failure.
Sublimation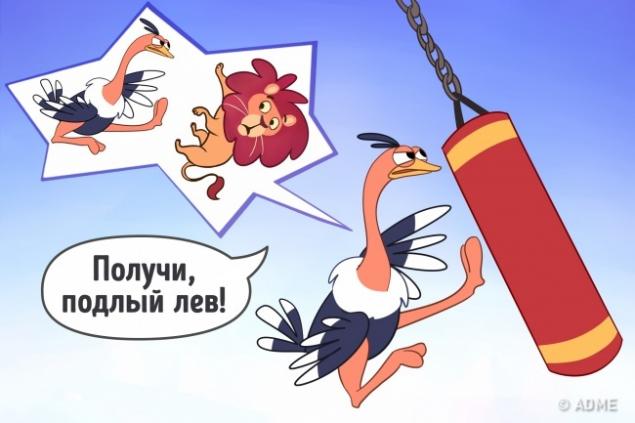 One of the protective mechanisms, which can be attributed to the positive. Using this mechanism we can redirect the energy of its internal conflicts in socially safe operation, that is to write stories with the loss of loved ones, to draw scary movies when you want to kill the boss, or how to jump in gym class anger at a colleague. However, it is worth remembering that it was also a means to protect our psyche from something unpleasant.
How to deal with it? It seems that the fight with the arbitrariness of these processes is impossible, but it is way out of the vicious circle is. Begin to observe yourself:
what moments take you out of yourself
,
which is annoying
,
what hurts you
? In the evening to find five minutes and record, and then analyze why something hurt. Look for the answer not in the outside world, and in ourselves. If you feel anger or fatigue — most likely, you are on the right track. If necessary, don't be afraid to go to a psychologist.
At first will be hard. But just think: you can rejoice in each new day, mainly to have a good mood, do not be afraid to solve problems, to be a support for others —
isn't that what you always wanted?
Will succeed!
Photo preview of 20th Century Fox
Illustrator Ekaterina Gapanovich
specifically for
the WebsiteSee also
Emotional burnout
How to get rid of constant fatigue and start living
via www.adme.ru/svoboda-psihologiya/kak-izbavitsya-ot-postoyannoj-ustalosti-i-nachat-zhit-1185460/