Onion jam
Why
Onion jam — it is almost a versatile dish that goes well with meat, vegetables and can act as the filling for the pie. A conserve along with the usual jams.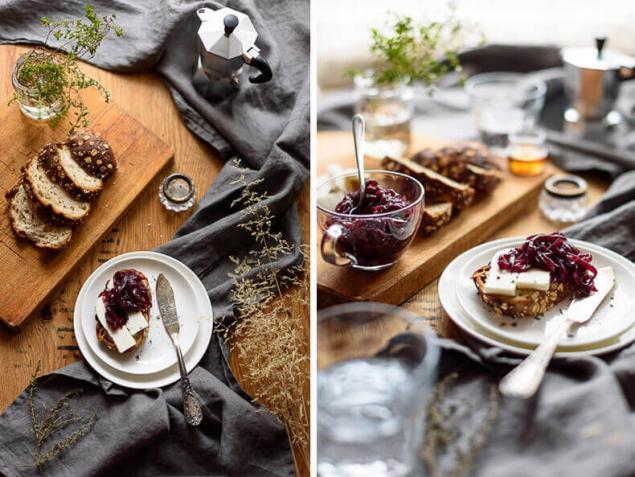 Ingredients
1 kg of onions;
500 ml white wine;
50 ml balsamic vinegar;
2 tablespoons brown sugar;
spices, vegetable oil, salt — to taste.
Cooking
Onion you need to peel and slice thin half-rings. Can be used not only onions but also red.
Take the saucepan with a thick bottom. Put on a slow fire. Heat oil in it. Put the onion and saute until clear. Add the spices. You can choose those that you like. For example, thyme, black pepper, a little chopped thyme.
When the onions become soft and transparent, turn on the big fire. Add the wine and sugar. Mix well and allow the alcohol to evaporate. The jam will start to thicken and darken.
Pour in the balsamic vinegar and season with salt. Stir constantly until jam: if the onion burns, the dish will be ruined. When the jam becomes thick and dark brown, remove from heat.
Jam can be served on fried or in a gravy boat. Well suited to meat or cheese plate.  
Cook with love ! Bon appetit!
Also delicious: the Forgotten dishes from a turnip. Best recipes Delicious rye bread with dried fruits and nuts without sugar
P. S. And remember, just changing your mind — together we change the world! ©
Source: lady.tut.by/news/food/518150.html