In Upper Massandra there is one of the best architectural monuments of southern coast of Crimea — a Palace of Emperor Alexander III. Built at the slopes of the mountain range, in a secluded position surrounded by forest. The construction of the Palace began in 1881, by order of Prince Semyon Mikhailovich Vorontsov. Project in the style of Louis XIII was developed by Etienne Bouchard. In 1889 the estate was purchased by Specific Department for Alexander III.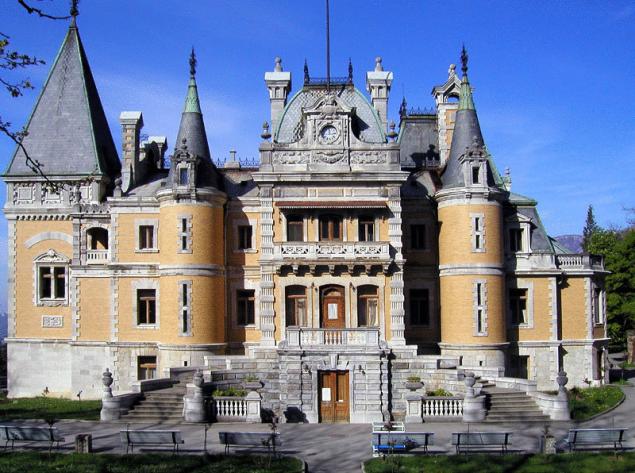 From 1892 to 1902 the construction of the Palace ensemble continued with the project of Maximilian Messmacher. Maximilian Egorovich maintained the size and style of the structure, but using new decorative materials and techniques that drastically transformed it, turning the ascetic knight's castle in a fairy tower. Construction was led by architect Oscar E. Wegener. The Palace belonged to Alexander III and then Nicholas II.
Since 1948 it housed the state, the country, known as "Stalinist". The rest are Stalin, Khrushchev, Brezhnev.
In 1992 the Palace was opened Museum. after the annexation of Crimea to Russia Massandra owned by a French rear-Admiral Prince Charles of Nassau-Siegen, the landlord Matvey Nikitin, Sophia K. Potocki, Olga Stanislavovna Naryshkin, Alexander V. Bronevsky, the family Vorontsov.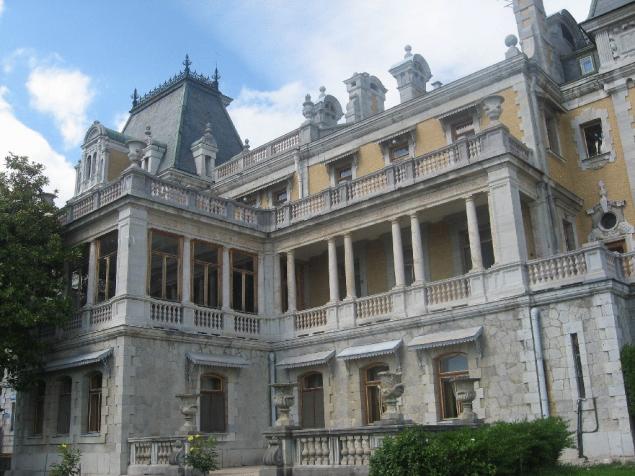 The Palace was intended for recreation, so there are no apartments for receptions, ceremonial halls. Living rooms tiny, with low ceilings and cozy fireplaces Crimean marble-like limestone. Park area of 6 hectares and a Palace composition create unique Palace and Park ensemble.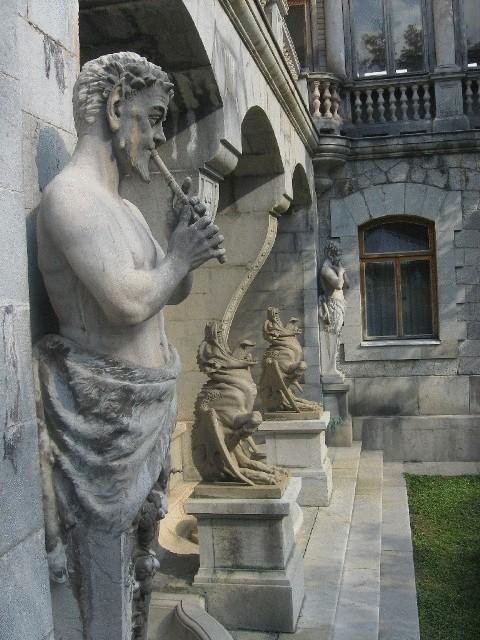 For a long time the Palace was used as a state dacha, and in 1990 was transferred to the Museum Association "Palaces and parks of the southern coast of Crimea" to restore in him an interior-exposure time of Alexander III.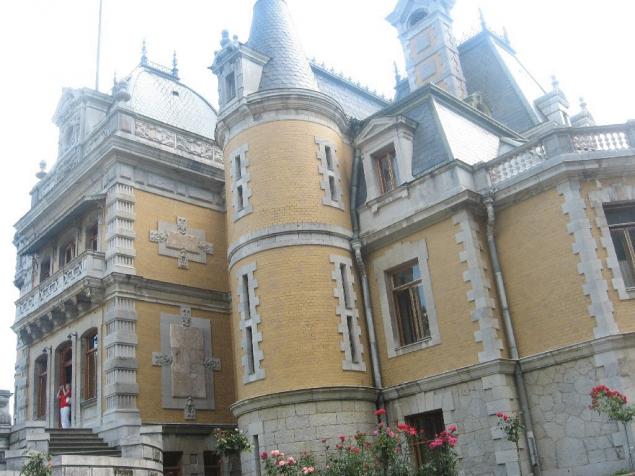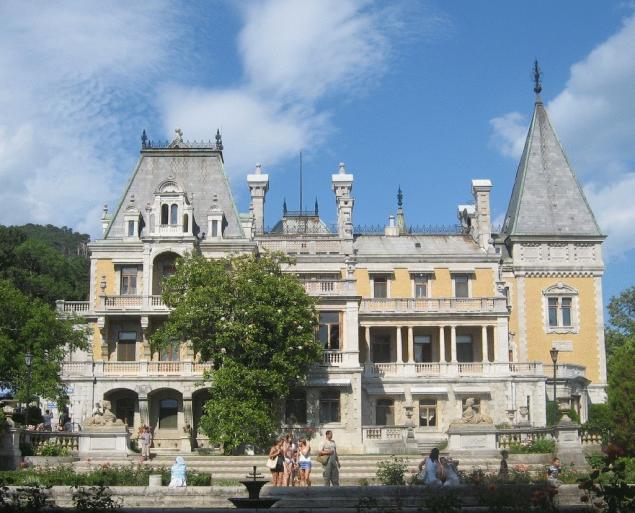 In the Palace there are unique household items. For example, a fireplace from a single piece of brown marble, handmade chandeliers. Also survived built-in furniture (mahogany) and mirrors the original interior. Not survived unfortunately in some places of walls and ceilings.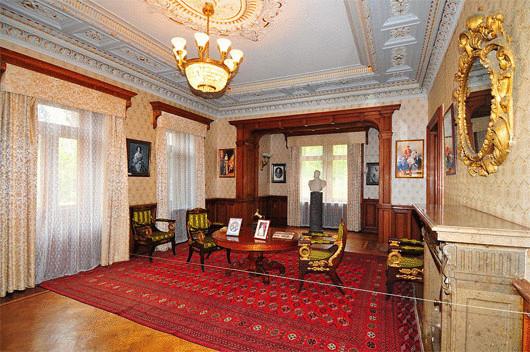 But overall, the Palace — the same cozy family housing as more than 100 years ago.
Source: /users/104