By 2014 in Poznan (Poland) is planned to build an office and residential skyscraper called "Baltic" project of the Dutch Bureau MVRDV.
The height of this building is 18 floors, total area 25 000 sq. m. it is Planned that the office area is 12 000 sq m, and residential apartments planned in the basement of the tower 1350 sq. m. Under the building there are designed three-level Parking. At the top of the skyscraper will open a panoramic restaurant with an area of 750 sq. m the hotel. As the developer of the project was the firm Sophia Sp. z o.o. joint venture companies Garvest and Vox Group.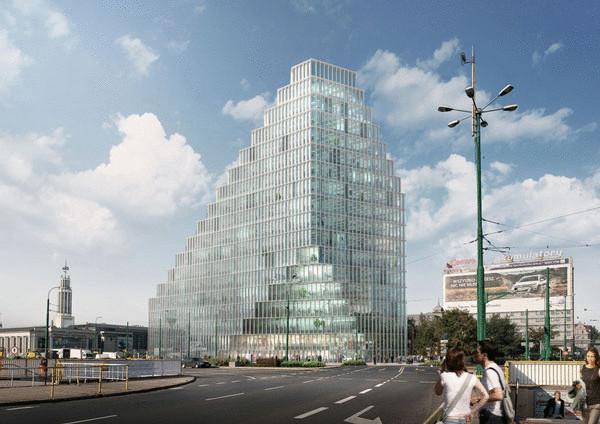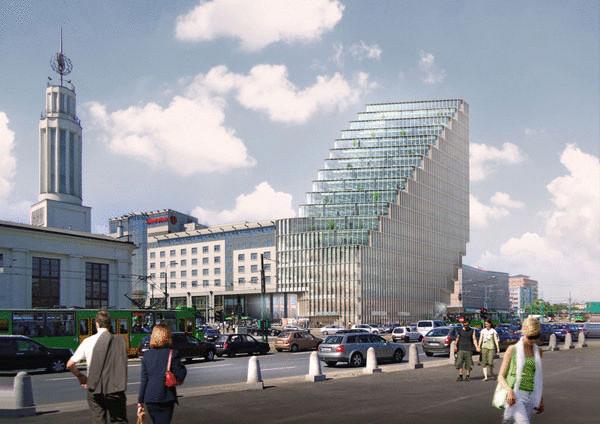 Allocated for construction of the triangular shape in the centre of poznań. Located near Central train station and a large Sheraton hotel, and is near a strategic highway linking the city with the airport. From the point of view of the geometry of the tower "Baltic" is the prism, truncated at the top and bottom. Surround the transparent element formed by a cascade of terraces and loggias, some of which is open and part is entirely glazed. The glass facades are protected from direct sunlight blinds made of reinforced glasscrete. Construction supervision will be done by local architectural firm Ultra Architects.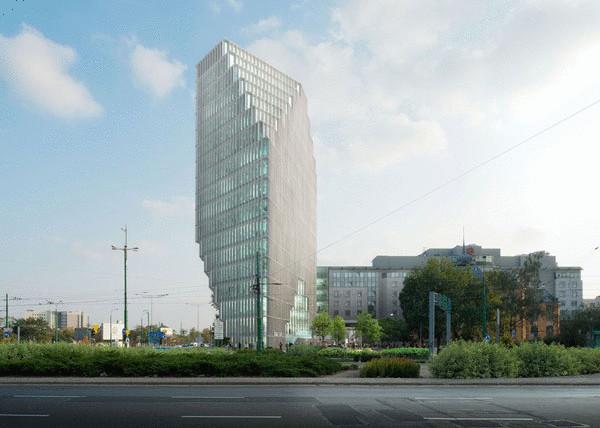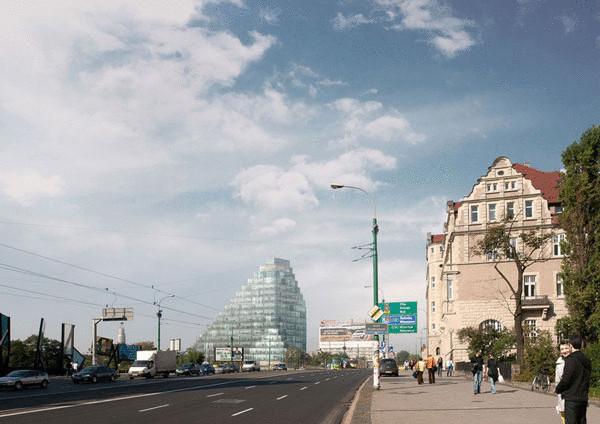 Source: /users/104