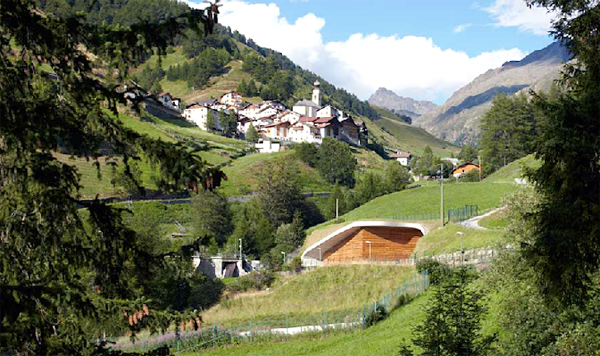 Italian architects and designers destroyed the stereotype that industrial buildings, particularly power stations, should not vary in design and can be environmentally friendly. This was confirmed by the plant Punibach HPP, which blended in with the landscape of the Alpine valleys.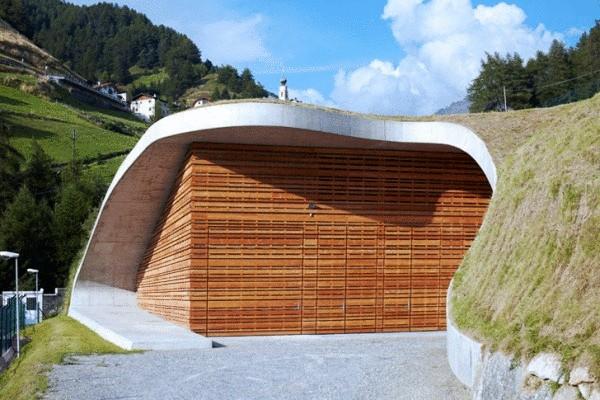 The "green" in Europe, the plant, in any case, if we take into account the industrial design, are in Italy. Proof of this can be Punibach hydropower plants with grass-covered roofs and facades from a natural tree.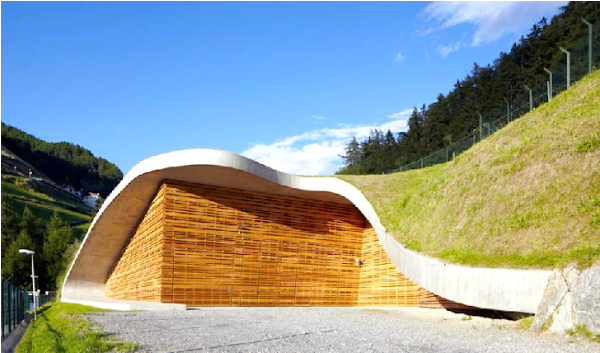 Is this surprisingly "green" hydroelectric power plant in the southern Italian province of Tyrol and was built exclusively from natural materials. Employees of the power plant not only monitor the health and operation of the equipment, but also support the view of the power plant. Hard to imagine that in a log bunker that once and did not notice under the green lawn can fit a serious hardware, which allows to provide electric power to virtually the entire province.
Night Punibach hydroelectric power station becomes a kind of lighthouse Alpine valley, since from the facade of the power plant flowing warm light. For those who have to do night walks for those who love the night journey, Punibach HPP is a real local landmark. This is an unusual, endearing in its originality, the building is proof that no matter how rapidly step of progress and as it is not actively developed technology, the nature of the primary. Which means that a person must do everything necessary to live in harmony with it.
Source: /users/78