Chirkei hydroelectric - hydroelectric power station on the river Sulak (15 km upstream from Miatlinskaya HPP) in Dagestan. It is the largest hydroelectric power station in the North Caucasus and the highest arch dam in the Russian Federation. As well as Miatlinskaya HPP is a step Sulakskiye cascade ... Miatlinskaya and Chirkeysk HPP connects through serpentine ridge Nadir-Beck, almost on top of which in Soviet times was built town hydropower Oaks. If you suddenly have to pass on this road, take the primer going to rig the relay - just a few hundred meters away is a great natural viewing platform from which the visible and Miatlinskaya HPP and HPP Chirkei and (if you know where to look to have good optics + ) hydroelectric dam Chiryurtionskaya.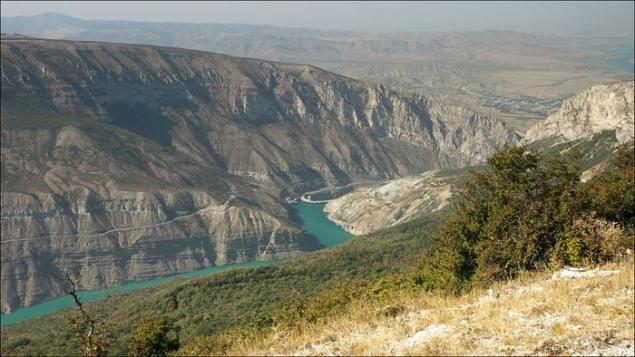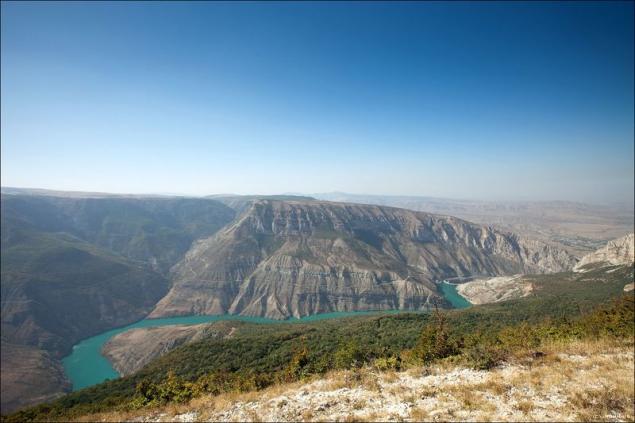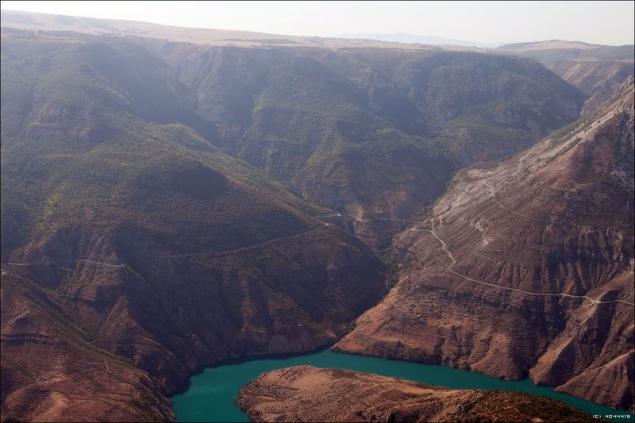 The village hydropower Oaks and Chirkeyskaya reservoir. Before perestroika Oaks, like any other Soviet "scientific" town flourished - there were branches of the Dagestan Polytechnic Institute, Kuibyshev Power Engineering College, an educational building plant, semiconductor plant, garment factory, 3 cinemas, 5 kindergartens, a large school.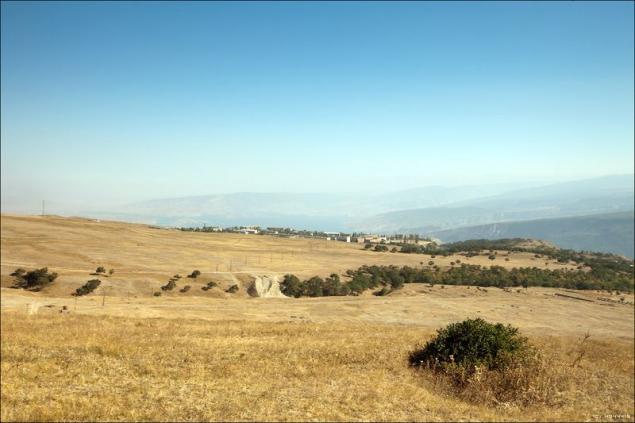 In the 80 years of the twentieth century just at the point where now there is a repeater tower unique vetropoligon - test site and study of wind power generators. The location was perfect, because here the wind never subsides. There were tested including wind turbines Tushinskogo machine factory. As known to all its obscurity 90s vetropoligon was abandoned. Part wind was pillaged, and the other part remains in the form of unnecessary majestic ruins.
The right of the tower is visible white mast of a wind turbine. The blade from him, torn and twisted by the wind, lying next to him also. Other ruinirovannye design polygon are unrecognizable even while near.