Chirkei hydroelectric power plant located on the Sulak River in Dagestan. It is the largest hydroelectric power station in the North Caucasus and the highest arch dam in Russia. It is built in a narrow valley Chirkeyskaya deeper than 200 m, a width at the bottom of 12-15 m, on top - 300 m. Included in the Sulak hydroelectric. The installed capacity of hydropower plants - 1,000 MW. The average annual production of 2, 47 billion kWh.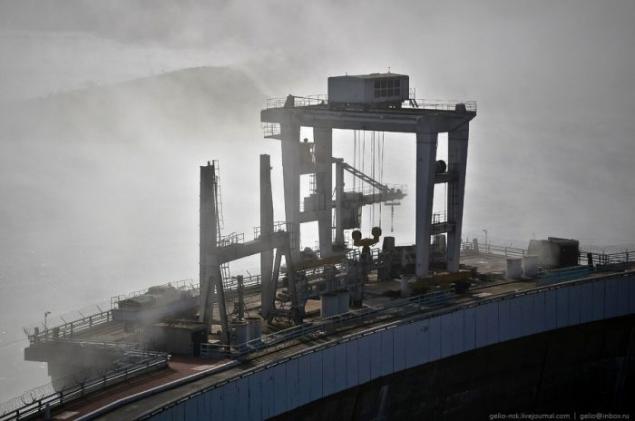 Chirkei hydroelectric plant built in a seismically active area, in complex geological conditions. Laying of concrete and installation work carried out using three cable cranes with lifting capacity of 25 tons and a span of 550 m.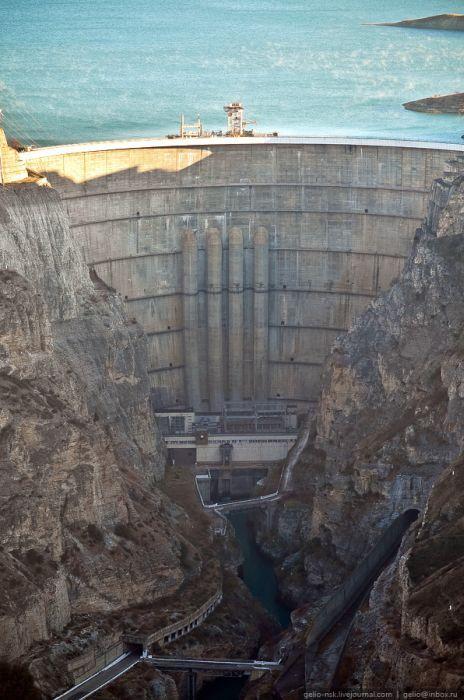 Construction was started in 1964. Overlapping river bed. Sulak was carried out by the collapse of the explosion of rock massif. The explosion had collapsed more than 65 m3 of rock. The total weight of the charge amounted to 37t.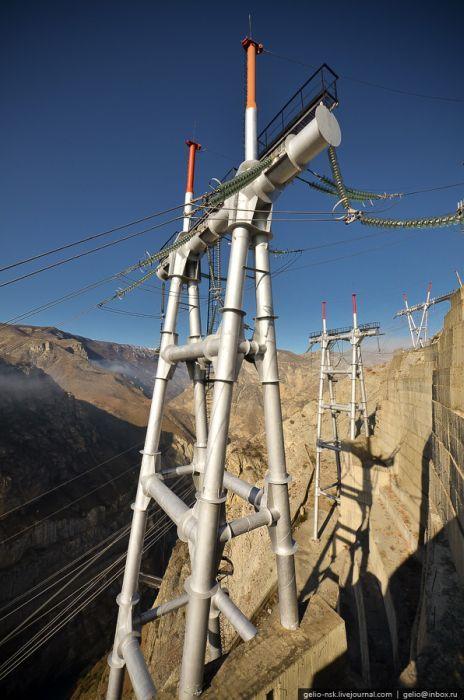 In 1974 it was put into operation the first hydraulic unit. The last quarter of the unit brought into operation in 1976. On the construction of hydropower plants were first used cable cranes for laying concrete in the dam body.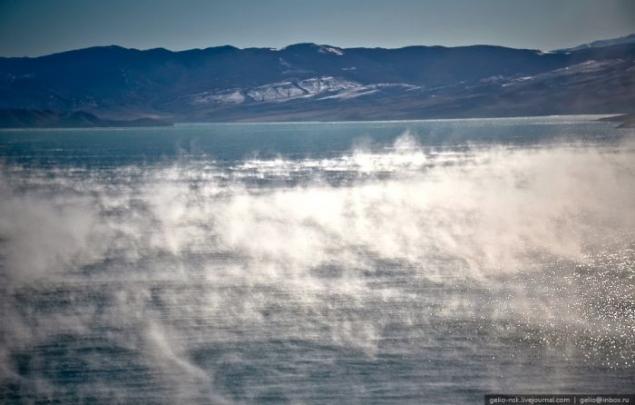 The dam has a maximum height 232, 5 m, a length of 338 m crest axis.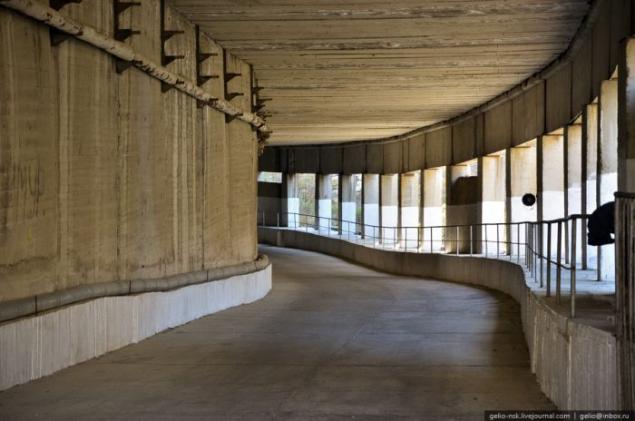 Arch lenticular curvature symmetrical shape, elastically embedded along the contour of the ground. The thickness of the arch dam varies from 6 m at the crest of up to 30 m in contact with the cork. Chirkei HPP is the largest of the three hydroelectric power stations with arch dams existing in Russia.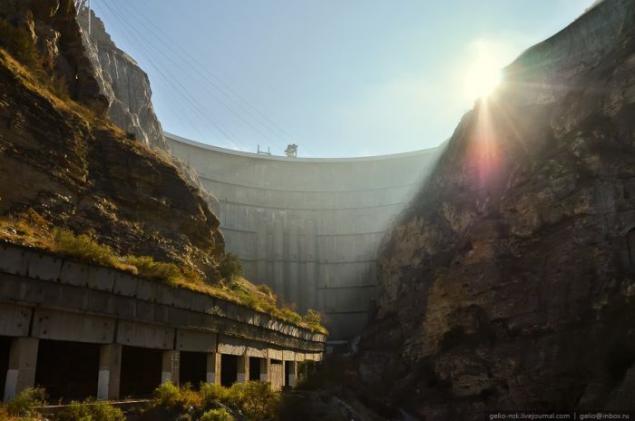 Chirkei HPP, given its maneuverability, has become the main control station in the United power system of the South of Russia.