Yamaha was founded in 1887, and began of musical instruments, only in 1954, Yamaha produced its first motorcycle. It was the Yamaha YA-1 and it was a success, what was the reason in 1955 to separate the production of motorcycles from the rest, by creating a separate company – Yamaha Motor Company Limited.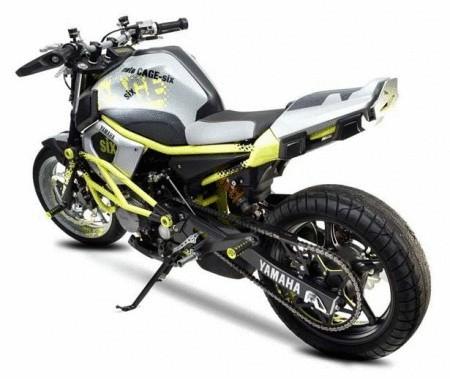 Today, this company manufactures not only bikes, and other motor vehicles: off-road vehicles, snowmobiles, boats. But the production of new motorcycles Yamaha Motor Company Limited also never ceases to please! Latest creation is a Yamaha Moto Cage-Six.
Existing for many years, Yamaha Motor Company Limited always keeps pace with time and new studies that can be done on a motorcycle. So, the new bike not only allows you to enjoy high speed and get the adrenaline, but also designed for the new "chips" of bikers. The creation of a new concept, the designers were inspired by the stunt. More recently, riding from freestyle tricks became popular, not only in movies but in real life. Freestyle tricks are not only interesting for observers, a striking and more interesting experience for the riders. Today, riders who perform stunts on bikes, consider professional athletes.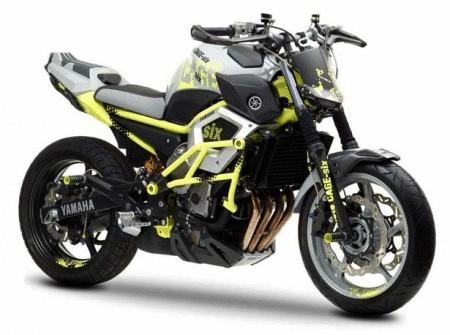 The concept of the new motorcycle features heavy duty metal tubes which cover the main part of the engine. They give the stunts more pizzazz and style, and in addition, provide additional protection.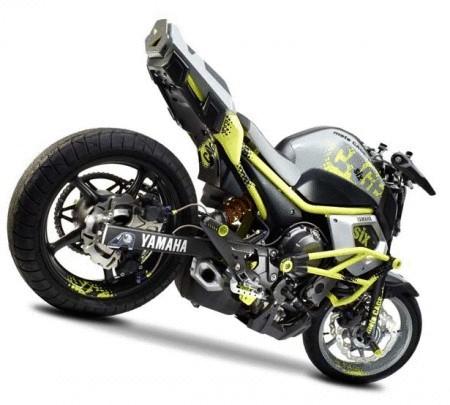 Source: /users/104