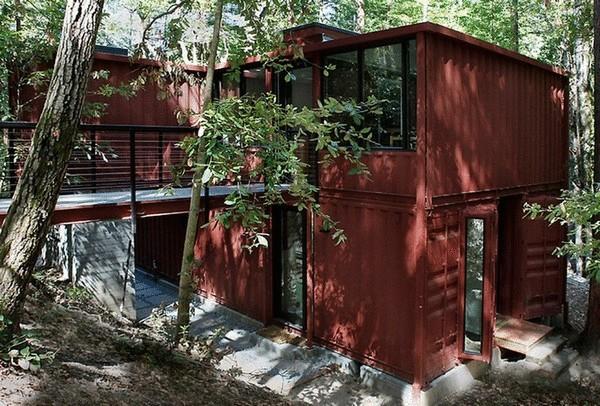 In recent years we are witnessing the birth and formation on the feet of the whole industry of architecture and construction, namely to erection of buildings made of shipping containers. Another masterpiece, a house Six Oaks have recently appeared in California.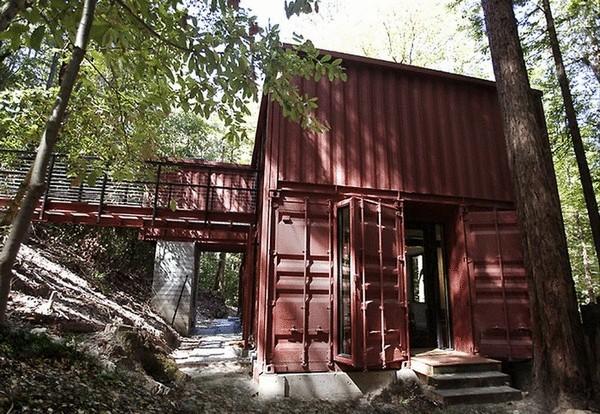 Cargo containers — is a versatile construction material from which to build small houses, and shopping malls, and even skyscrapers. These buildings are quite reliable and cheap, and the interior comfort you have nothing to give, and much more expensive architectural structures. An example of this — private Villa Six Oaks in California.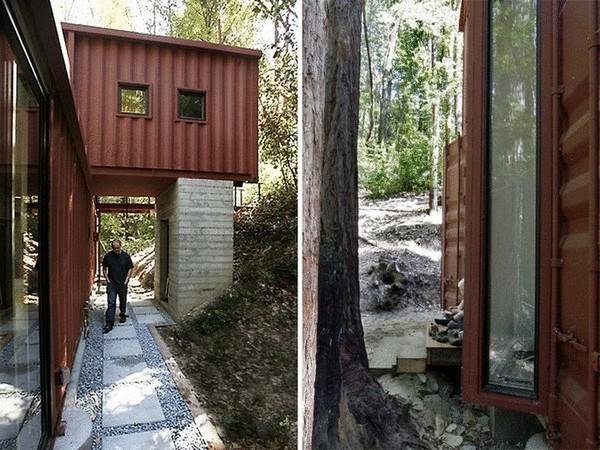 Six Oaks was built by the project of architectural Studio Modulus, specializes in the construction of buildings made of shipping containers. This two-storey house consists of six modules, and the total area of its premises is 111 square meters. There are two living rooms, a spacious living room, two toilets and a shower, kitchen and dining room. The building is located on a mountain slope surrounded by forest. From it it is impossible to see, but up close it looks quite decent. The inner decoration of the Villa Six Oaks all great! The inside of the building is decorated with wood, its metal walls are covered with various materials, there is a fireplace and the ceiling of the atrium. There are a lot of glass and natural light.
Source: /users/276