Almond milk is a delicious and natural drink, rich in calcium and vitamins A, B2 and D. It has a low fat content, and therefore will be useful for those who are watching their figure.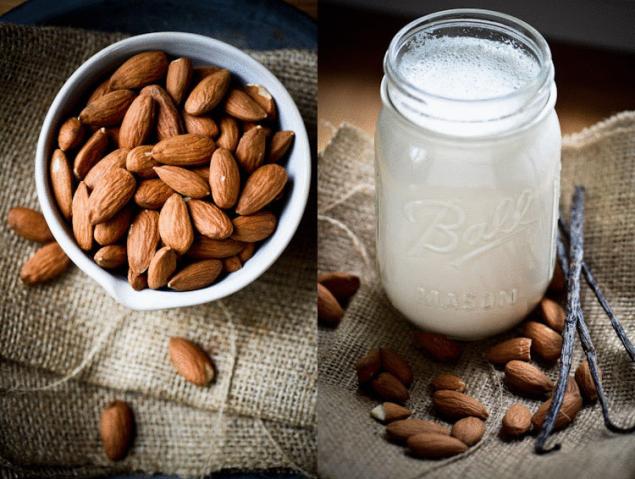 Ingredients:
1 Cup of almonds
4 cups water + water for soaking
1 vanilla pod or 1 teaspoon vanilla extract
2-3 tablespoons agave syrup, maple syrup or honey.        
Method of preparation:
Cover the nuts with water and leave for 8 hours.
Wash and grind in a blender with 4 cups of water.
Strain the mixture through a sieve or cheesecloth.
Again, mix in a blender with vanilla and syrup or honey.




Tip: if desired, you can vary the drink with spices – cinnamon, cardamom or nutmeg, and instead of almonds to use any raw nuts for example cashews, walnuts or hazelnuts.
Store almond milk in the refrigerator for 3-4 days.  
Source: /users/104