Restaurant Stork is situated in an old industrial building on a canal in Amsterdam. Its area is 1,100 sq. m. Warehouse has become the largest seafood restaurant in Europe thanks to the efforts of architects companies CUBE architecten and SOLUZ architecten. Over the interior design of the specialists of the Studio Interior Shock.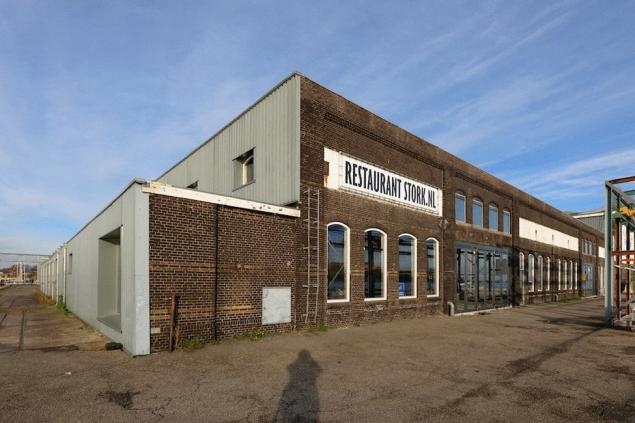 The original facade of the warehouse has undergone significant changes. The original small Windows were positioned too high, it was impossible to even see the opposite Bank of the river. So the first thing the architects of their increased, lowering down. Also installed sliding glass doors that provide access to the summer terrace and for facilitating the penetration of additional sunlight into the building.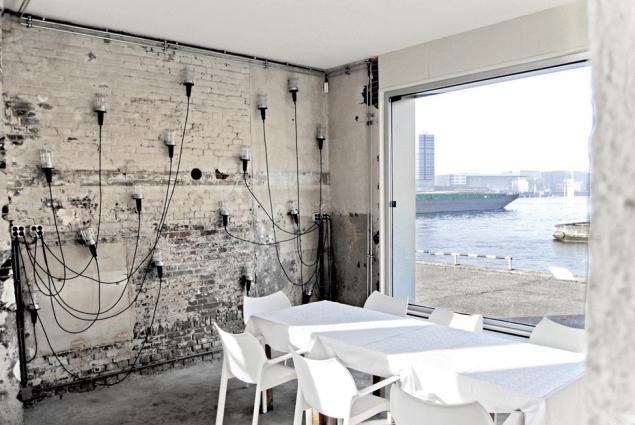 The spacious room has not been subjected to any modifications. The café is separated from the more formal room of the restaurant only the bar.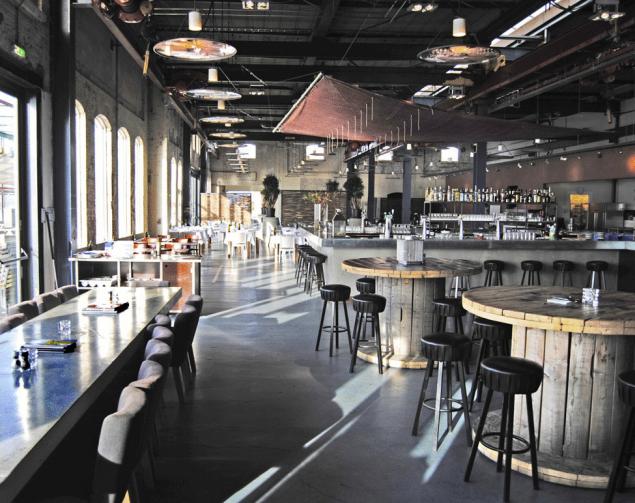 The kitchen is located in the back of the restaurant and separated from the dining area one wall, not reaching to the ceiling and not in contact with the facade. A few holes in the wall allow visitors to see everything that is happening in the kitchen, including cooking the chef of the restaurant.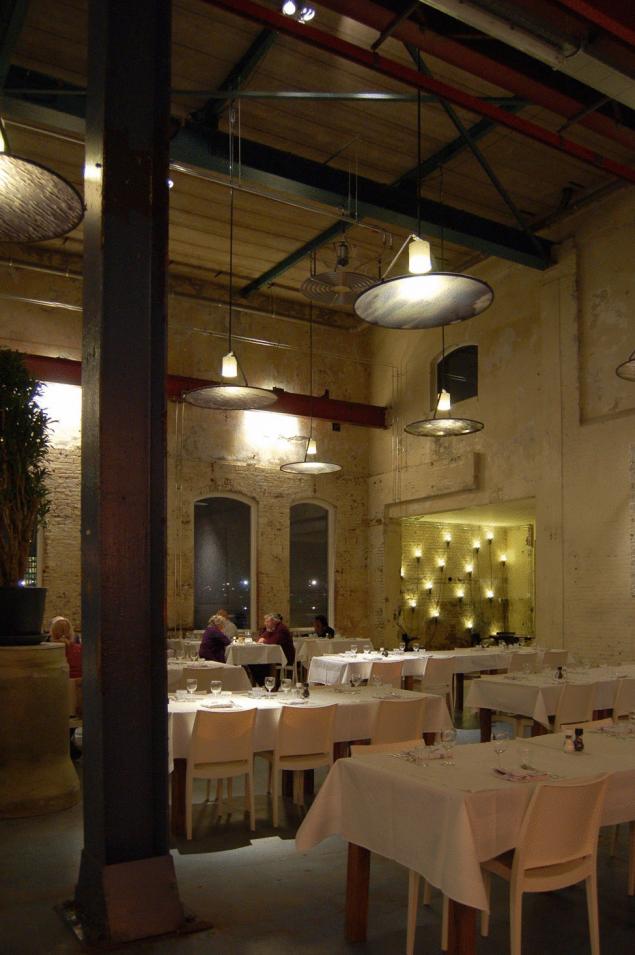 Source: /users/413