Mid-summer heat and do not have a thoughtful work, especially in metropolitan areas. Want to either wallow in the shade, or ... lie in the shadow. True, Novosibirsk now would argue with this statement, but it just was not lucky. Still, in the whole country to get a classic summer. And if you have not been on holiday, now is the time.
All travelers in the help we have already picked up useful
mobile applications and all
interesting gadgets
, went to vacation more fun and exciting. Now we want to offer you a small selection of cafes that will appeal to all true pros and rub-geeks. Any beaches, excursions and corrupt body and soul all inclusive - a good thing, but still commonplace. So if you travel in some parts of the world, have a look at our selected cafes and restaurants. And then otpishite, like whether.
PripoyAdres: Ul. Race 2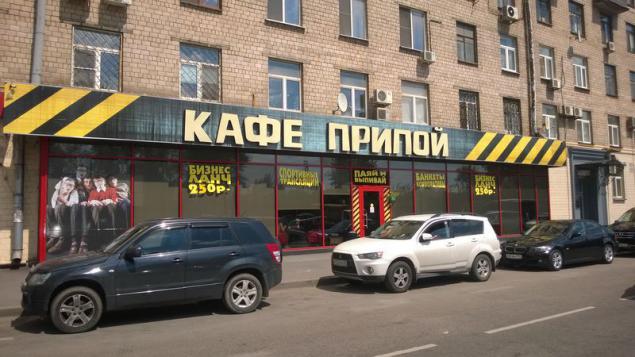 This cafe should please everyone who is friends with a soldering iron. The entire ceiling in the hall of a medium-sized motherboards plastered with colored twinkling LEDs.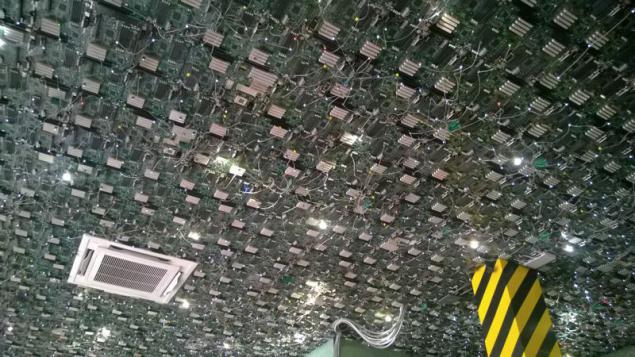 Stylish combination of red and black chairs tables, exhaust hose over some tables, columns warning coloring, relaxing color wallpaper - real male cafe.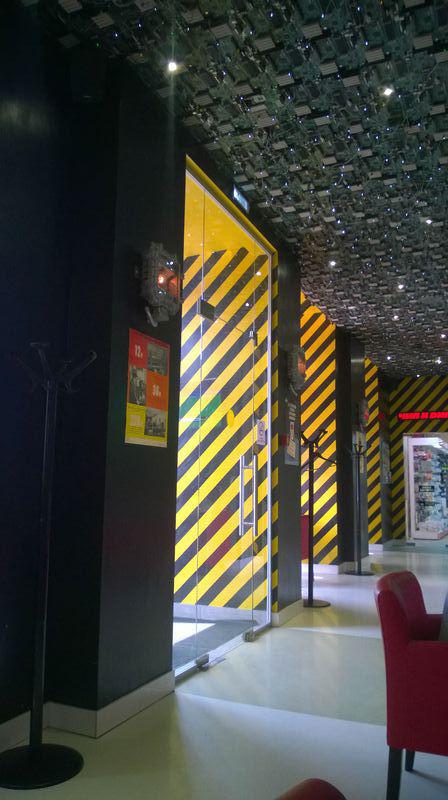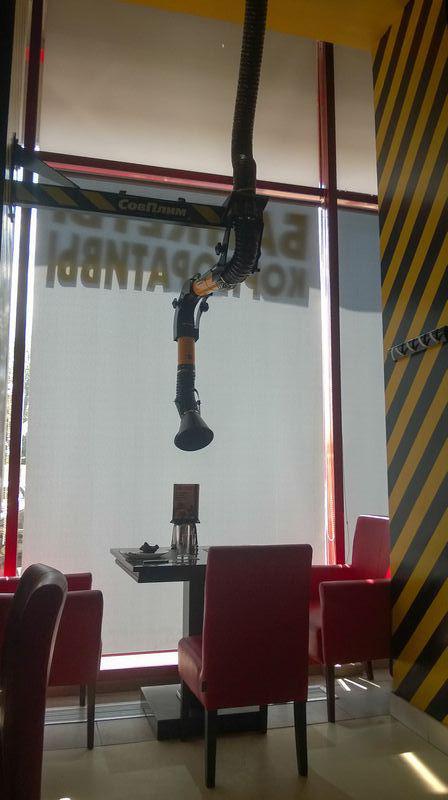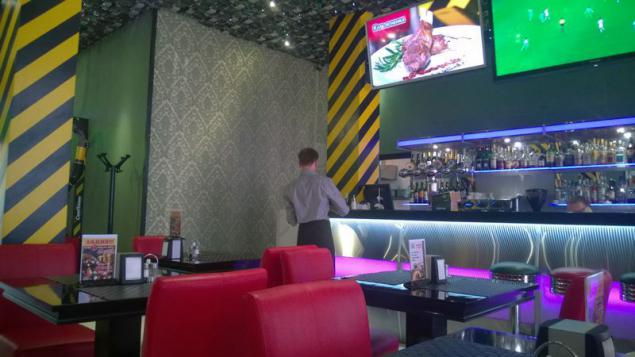 Prices are average. Pretty pop music, but in moderation. Wi-Fi is, but unprotected. Right out of the cafe is the entrance to the store "Chip & Dip", so that you can combine business with pleasure. Pretty cute place immediately adjusts on a business footing.
KlyutchAdres: St. Petersburg, ul. Chekhov, 3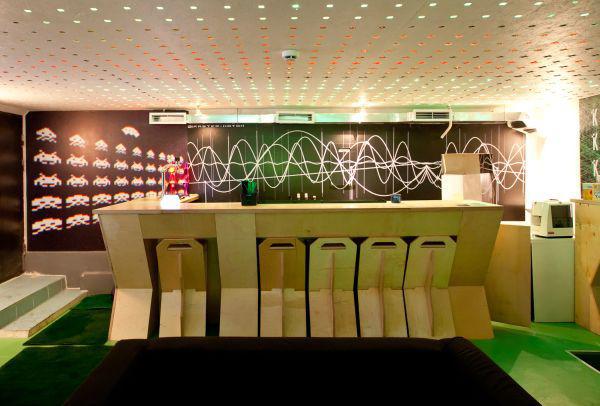 This institution has positioned itself as IT-bar, as well as post-internet club. Actually it is a cafe with a bias in coworking. And before that it was anti-cafe - fee here was taken during their stay.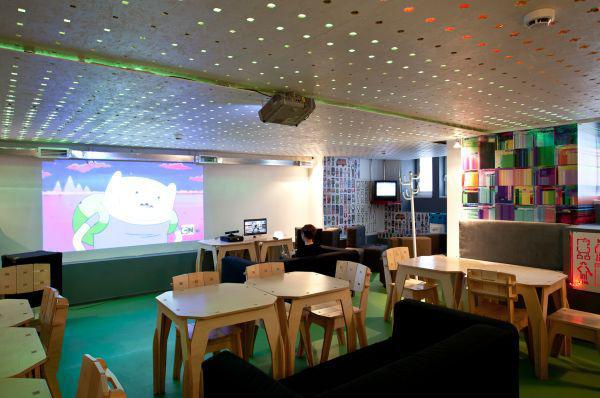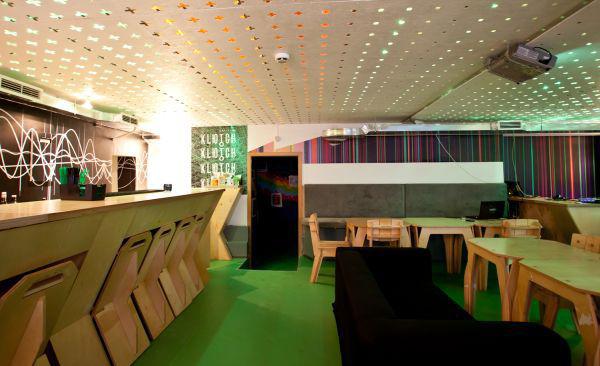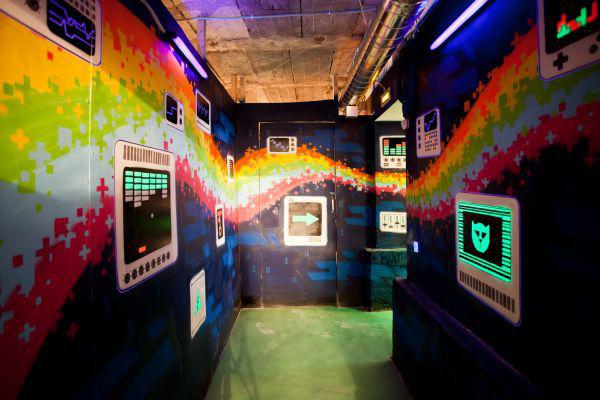 The design of the hall as it suggests that the target audience - the pros and do all sorts of geeks. But even this is not important. The most interesting thing in this cafe is regularly conducting various IT-lectures, workshops and master classes. In our view, the word "club" would be much more appropriate for describing Klyutch than "cafe" or "bar».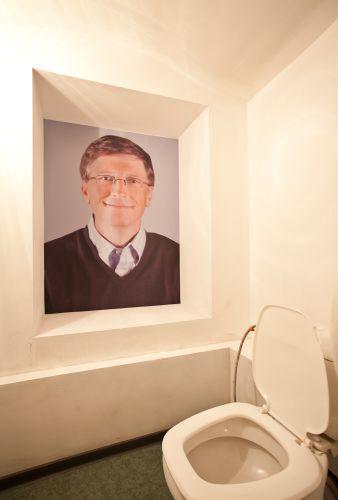 GagarinAdres: Nizhny Novgorod, pr Youth 12A
Interior institution in the style a la spaceship steel, rivets, starry sky, photographs of astronauts. However, no anturazhnye items connected with the cosmos, there is not. The food here is without frills. By the way, it would be very original, if the menu was at least a couple of dishes in tubes as for the astronauts. It is said that this idea want to realize in Tyumen, in a newly built restaurant.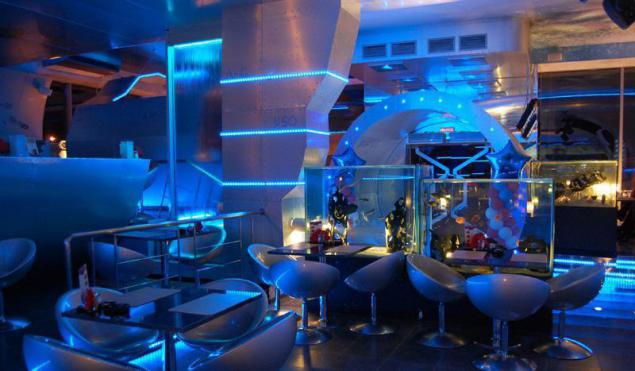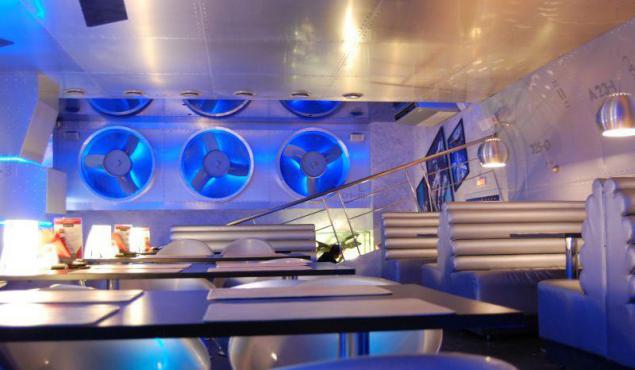 The situation with the boom cafe abroad is much better, although there are not abundant. We picked up some interesting options that could have been used as ideas for creating unique in Russian cities.
Foonzo (Canada) Address: 1245 Rue Drummond, Montréal, QC H3G 1V8, Canada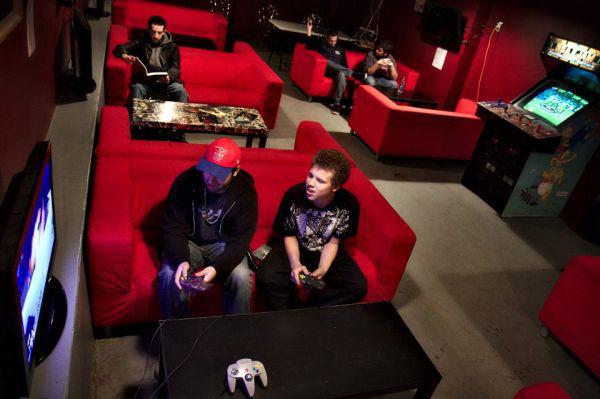 Black and red colors, angular furniture, the ceiling in the shadows and a few slot machines and televisions with gaming consoles. Great place to sit with friends or work. Somewhat gloomy, but it's a matter of taste.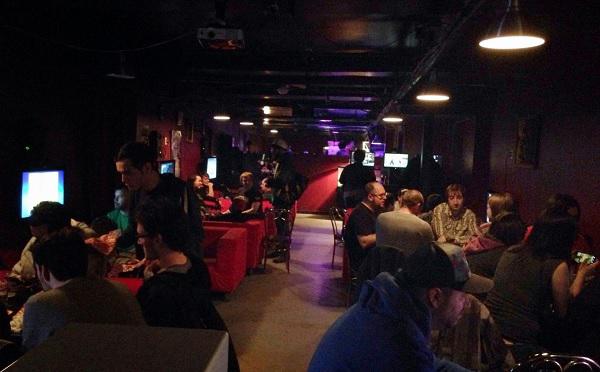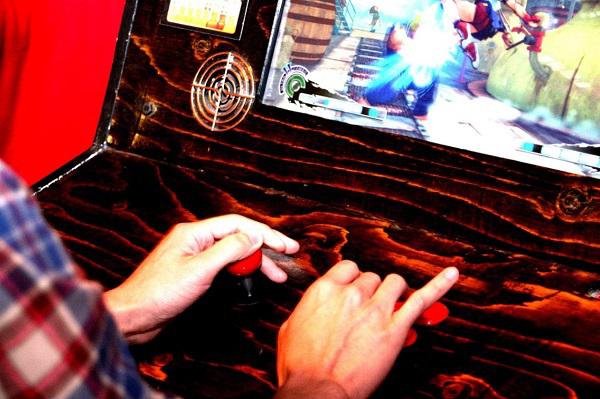 Miracle of Science (USA) Address: 321 Massachusetts Ave, Cambridge, MA 02139, United States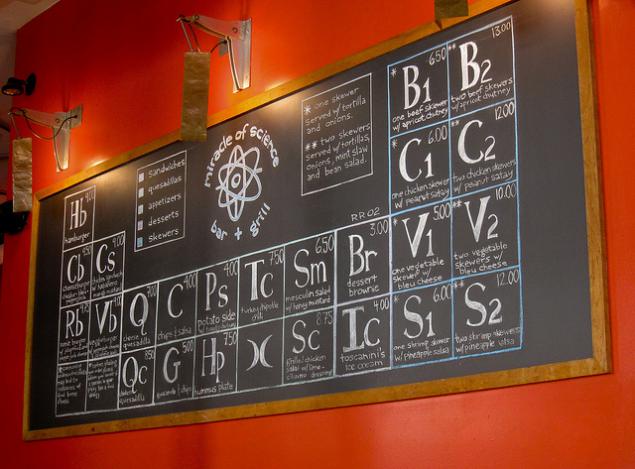 By modern standards this is an ancient institution, opened already in 1991. The menu here is written on the board in the form of a periodic system of elements. Peaceful location with excellent cuisine. This location places its main customers are scientists and students. The American version of "scientific" pub.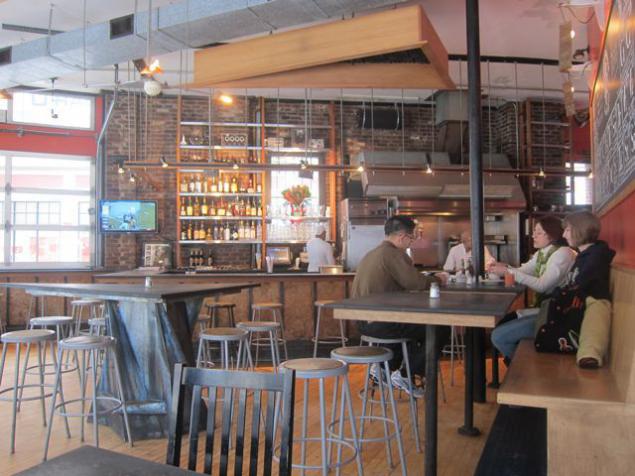 Hajime (Thailand) Address: 3 / F, Monopoly Park, 59/27 Rama 3 Rd., Thailand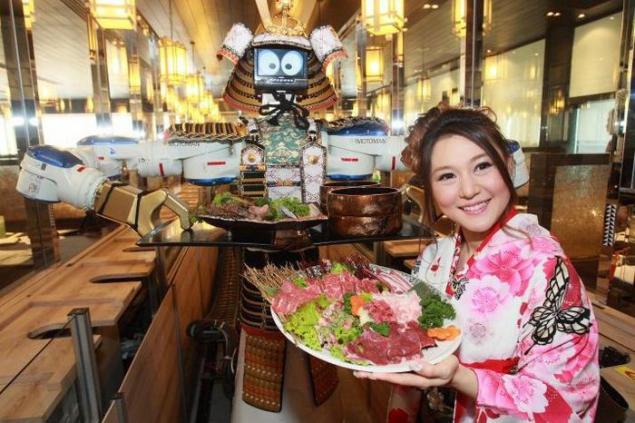 Normal restaurant with traditional Thai cuisine, but with waiters robots. Visitors on touchscreens selected dishes and electronic blockheads as Japanese soldiers carry about orders table. Also robots automatically take away from the tables empty dishes.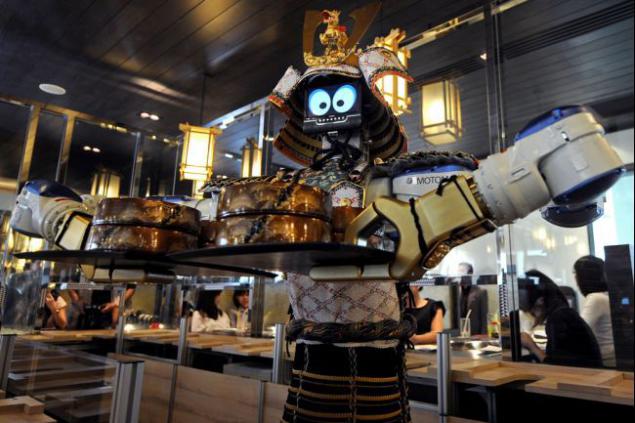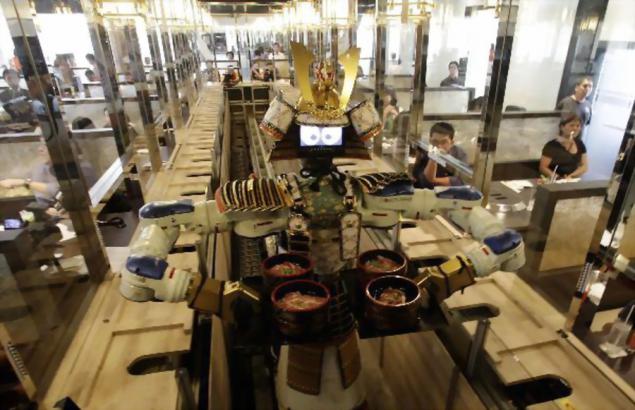 Barcade (USA) Address: 388 Union Ave, Brooklyn, NY 11211, United States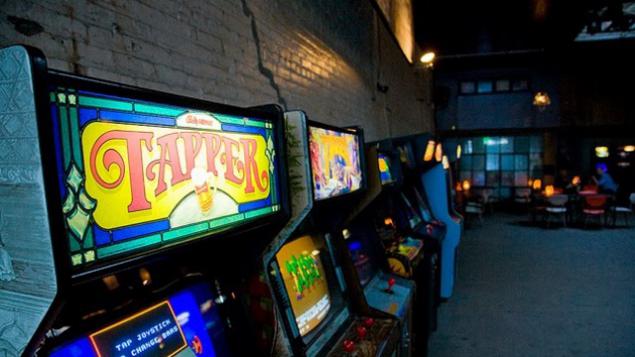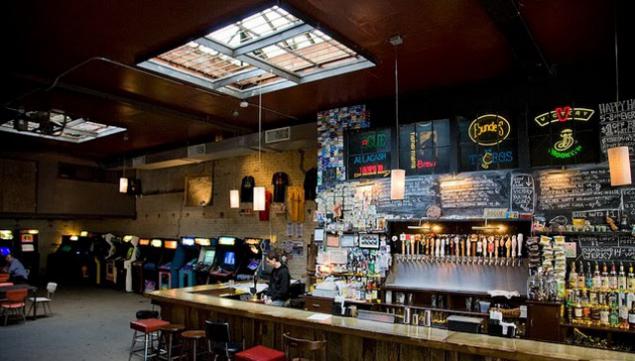 Bar cafe laden operating slot machines. Once it was the main attraction of youth, and now machines have become an attribute of nostalgia for geeks. The inexorable march of progress.
By the way, in Moscow there is a place called
Museum of Soviet gaming machines
(m.Baumanskaya). Here are collected a variety of machines from our childhood, with almost all existing, and they can play. To do this you need to buy the bartender Soviet coins. Even there are machines with soda, dressed, according to the owners, authentic lemonade, which they buy in Chernogolovka (I think). However, it is still not a cafe, although there and you can buy tea / coffee / biscuits / milkshake. But if they extend the range of beverages and foods that should get a full boom institution.
Inamo (UK) Address: 134-136 Wardour St, London W1F 8ZP, United Kingdom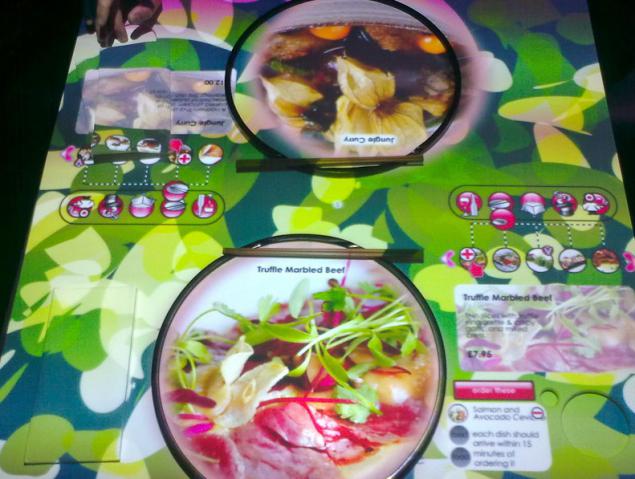 This cafe used a very interesting system of order dishes. Above each table is a projector and a camera, recognize the gesture. Visitors can "browse" menu is displayed on the surface of the table and plates. Here, one can immediately see all the photos, price and description. And visitors can both work with this virtual menu simultaneously.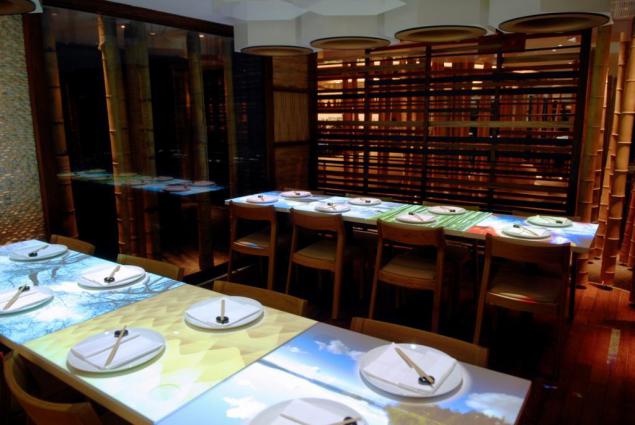 8bit cafe (Japan) Location: Japan, 〒160-0022 Tokyo, Shinjuku, 3-8-9, 新宿 Q ビ ル 5F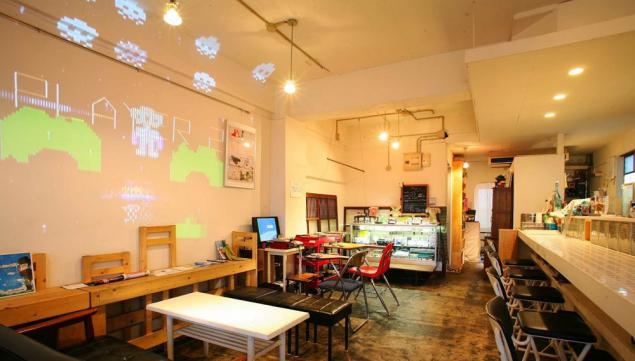 Unpretentious establishment, the main "chip" which is a very large collection of 8- and 16-bit games for the older set-top boxes. Naturally, in all this splendor can immediately play.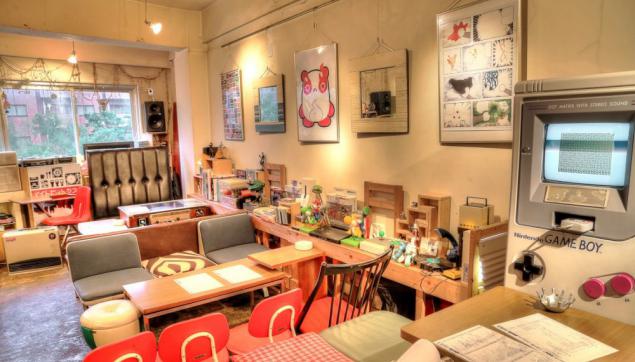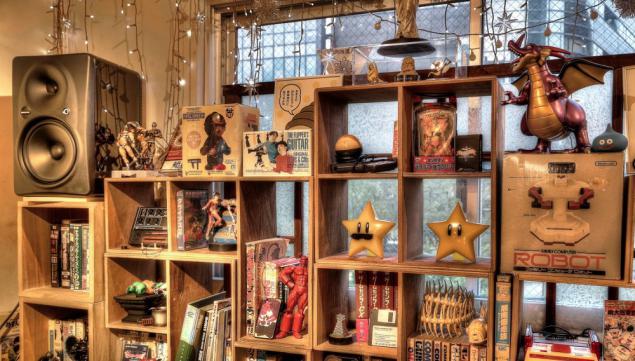 This component of the local cocktail Dr.Mario. Honestly, it looks horrible.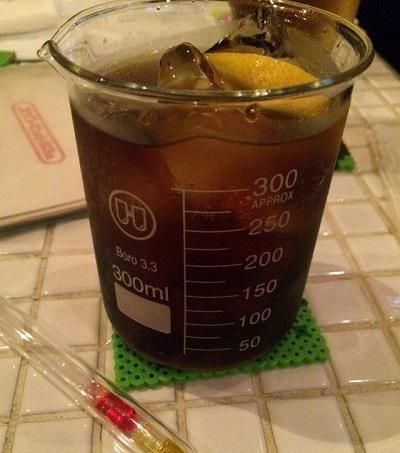 That's all. If you know in your city for some cafe with the interior for real geeks, write about it in the comments.
Small announcement: we also plan to do a similar review of coworking. After all, not everyone likes to work in cafes and parks, and even for a group that's not an option. Follow our publications.
Source:
habrahabr.ru/company/mailru/blog/229831/