The facade of the house is its heart and soul. It is possible to determine not only the wealth and taste of the owner, but also his character, and neatness and accuracy. The facade not only serves as a beautiful outer shell but protects the home from any trouble. Because its arrangement is necessary to attach maximum attention. And it's not just about beauty but also about quality.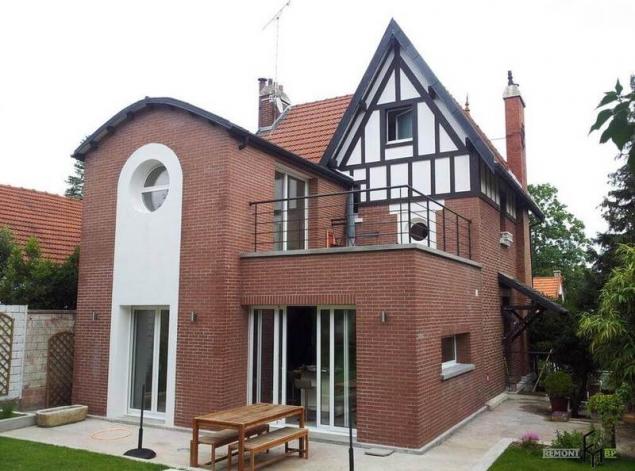 Than the brick facade of the house
perhaps Start with the most simple, namely, ways of decorating the house. Today there are a great many, you can select the most popular:
wet front (heavy or light plaster method);
ventilated (siding, clinker brick);
stone (natural or artificial).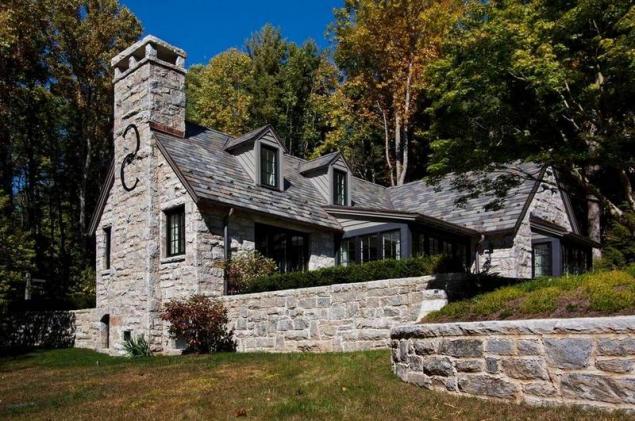 Immediately scroll to the finish of brick or stone. They look always profitable and rich, giving the building a solid appearance. Such houses are usually executed in warm brown tones are perfectly complemented by the roof in the same shades of asphalt, composite or even natural tile. But the cost of such houses are also high.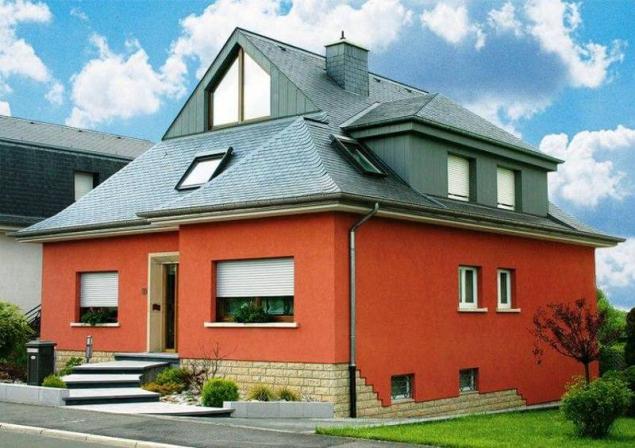 The decoration of the facade houses the plastering method, perhaps, is at the peak of popularity. Due to the large variety of materials, everyone can find a place for themselves. And not only in appearance, a variety of materials and their combinations will allow to meet any budget. It will be a long time, and good execution of all works will retain its appearance without any flaws for a long time.
Before choosing this method of finishing, you get:
long service life;
excellent appearance;
the possibility of creating a unique and inimitable project;
greater freedom in design;
water resistance;
easy to clean;
reliability.
Due to this he became one of the most common methods of finishing. And if you are looking for something inexpensive to decorate the facade of the house, among the plaster you are sure to find something you can afford, as their range and possible combinations of auxiliary materials is very large.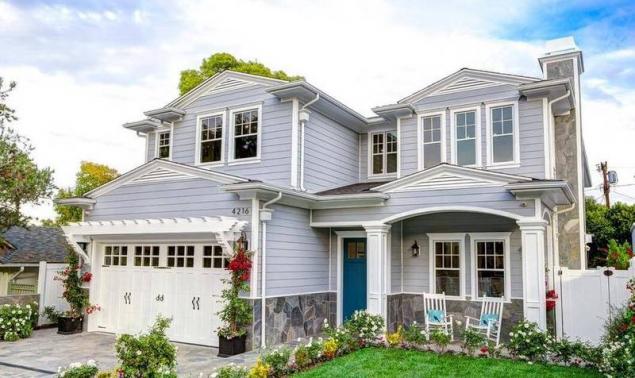 Ventilated facade
To this method include not only the siding, but the porcelain tiles and clinker. This method involves a special Assembly, with observance of the air gap and the use of special membranes. In these facades also have a certain charm and ease. For example, this design looks great cottage in Scandinavian style, with the roof shingles.
But, despite the fact that the materials are every year improving, there is still a lot of opponents of siding. Not cool, plastic remains plastic, and therefore, his inherent fragility. Besides, there is always a risk that unscrupulous workers will perform the installation not enough quality. This will entail a violation of the air gap, and accordingly the risk of mold or rotting. Plus you must use a special membrane.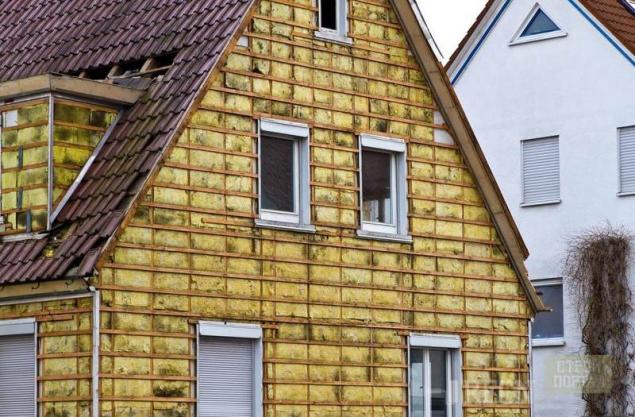 The better insulation of the facade
From exterior easily, you can go to the thermal insulation. Now there is hardly a person who will prove that to insulate the house is not necessary. All who live in a private house, in one voice say — to do it! Warm in winter the house is kept in the house much better, and the summer heat does not penetrate and keeps a pleasant coolness.
Today's market of thermal insulation materials provided by:
foam;
polystyrene;
mineral wool;
wool.
Of course, among the competitors by a large margin superior to mineral wool. It is a natural material, which is made from basalt fiber. It has low thermal conductivity, fire resistance and long service life. Unfortunately the cost is higher than that of counterparts, but for high quality you have to pay.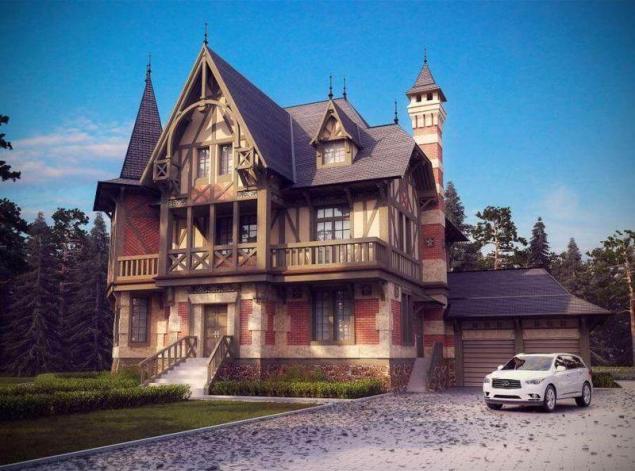 How to decorate the facade
in addition to the basic work on finishing many people want to decorate the walls of your home. Here it is limited to imagination, courage, and of course, budget. Below are the most popular options.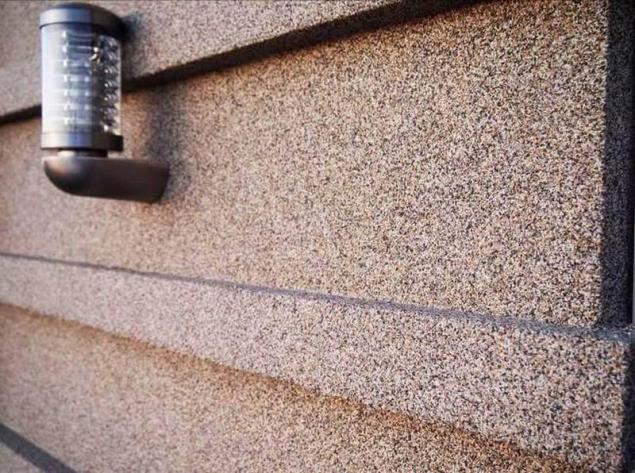 Mosaic.
Mosaic plaster for cap — budget and a nice option. Will help to separate the home base, and protect it from contamination.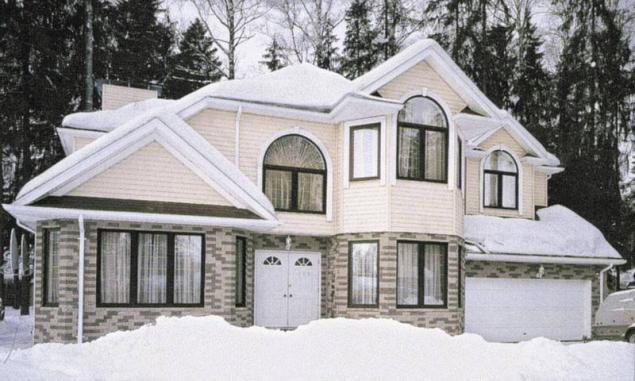 Decorative or artificial stone.
This option would be considerably more expensive, but will look gorgeous, especially in combination with stucco. Stone you can put the cap or just fragments.
The facade of the house in half-timbered style.
It is an old European style that looks incredibly modern buildings. And make it simple. It is only necessary to secure the beam.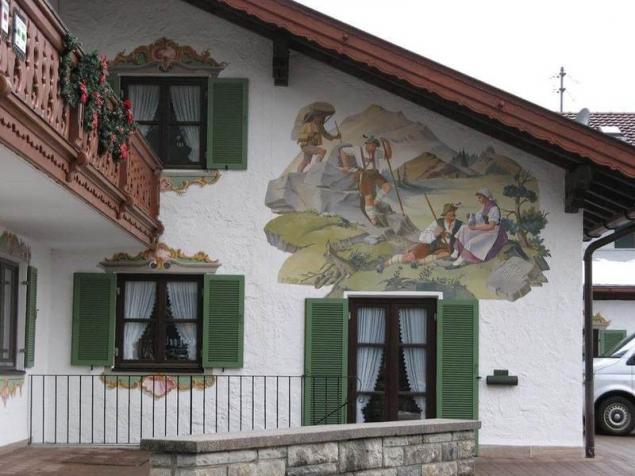 Figure.
You can make a pattern with it, any brand you want.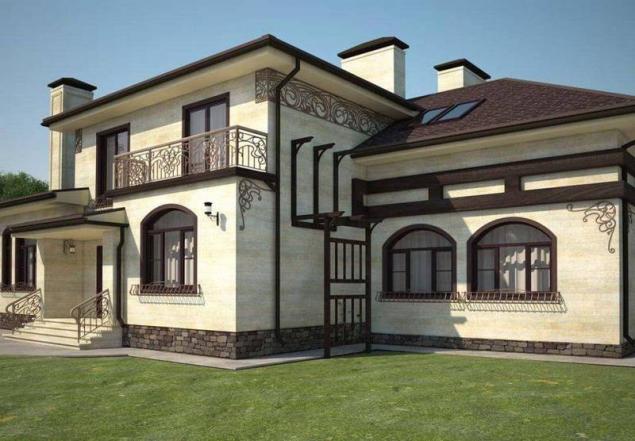 The decorative elements.
Lipina, ledges, balconies, all decorated with a building and increases its value.
Designing the facade, remember that the person at home. And you cannot treat him with neglect. Any fantasy can be translated into reality, but the important thing is to have a sense of taste. published  
P. S. And remember, only by changing their consumption — together we change the world! ©
Source: www.diy.ru/blog/itera_group/post/8993/