Cucumber diet is recognized as the most useful option for fasting days. This supply is considered gentle — a feeling of hunger is almost nonexistent. Diet loss not need more than two days. If You are not pleased with the result, repeat the unloading, but no sooner than a week. These two diets are based on the use of not less than 2 pounds of cucumbers every day.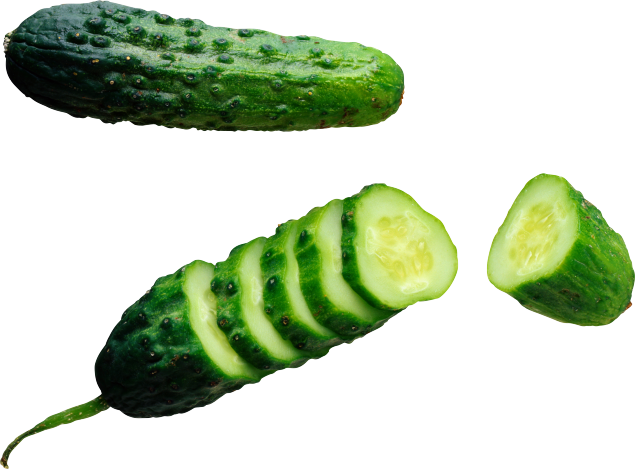 The first option. This diet is suitable for those who can't eat cucumbers without salt. In salad 5 medium cucumbers need to add a few small tomatoes and chopped green Apple. Season the salad sauce need: five milliliters of honey, ten milliliters of crude oil, grated ginger, black pepper, five milliliters of lemon juice, ten milliliters of soy sauce. Along with this vegetable salad can be eaten during the day, 4 slices wholegrain or rye bread, as well as 200-300 grams of low-fat dairy products (yogurt or cheese).
A variant of the second. Make a salad of cucumbers, add dill, celery or parsley. Fill low-fat sour cream, but no salt. You can give the salad a little sour taste, add lemon juice or balsamic vinegar. This salad you need to eat five times a day to 300 grams. Between Breakfast and lunch, lunch and dinner can be eaten one or two cucumber without salt. Salad can be eaten whole grain bread, but no more than one hundred grams per day. The day you need to give up coffee, better to drink pure water or green tea.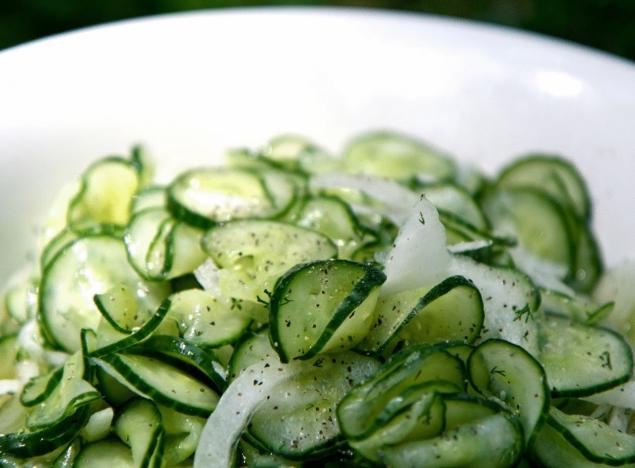 Source: /users/559