One million four hundred ninety five thousand two hundred thirty three
In nice weather, guests can enjoy a refreshing drink, and even in cloudy – God himself commanded. There are many ways of brewing coffee. We offer you a selection of the most popular and unusual recipes.
Try to make coffee just before serving. The infusion of this drink is not recommended, as prestavi coffee gets an unpleasant bitter taste.
Coffee with cream
Coffee is a drink low in calories, however, it is able to fool the body, creating a feeling of satiety. On an empty stomach, coffee is better not to drink. And in any case should not replace a Cup of coffee, Breakfast or lunch. If possibility to have Breakfast there, choose coffee with cream. It will be much more useful, and, according to cardiologists, will remove the burden of caffeine on the blood vessels and heart.
Coffee latte with pumpkin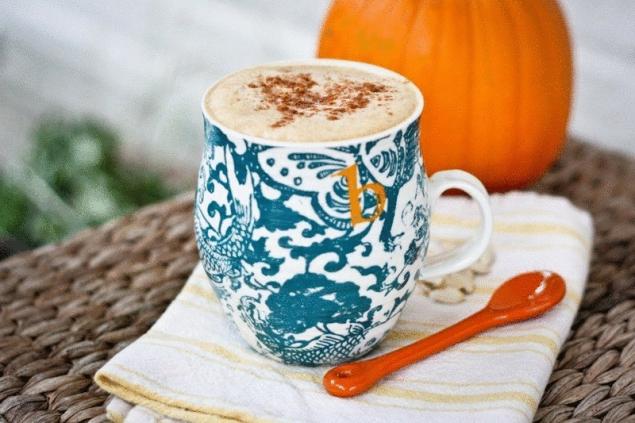 Two glasses of cold milk, mix with spoon ground cinnamon, a pinch nutmeg, 2 tablespoons sugar and 2 tablespoons roasted in oven and pureed in a blender pumpkin. Heat the mixture on low heat but do not boil. Add a little vanilla and two cups of freshly brewed espresso. Before serving the drink, you can decorate whipped cream. If you fear for the figure and, at the same time, want to see fluffy foam in the Cup, do it easier – before you add coffee, whisk hot milk-pumpkin mixture in a blender or cappuccinatore.
Gentle coffee "RAF"
According to the legend, this coffee was not invented so long ago, in 1997, in one of the Moscow coffee houses. In an institution together with friends often came Raphael, or abbreviated to RAF. But the trouble is, he didn't like coffee. That though as-that to please a capricious visitor, baristas came up to beat him for coffee with cream and vanilla sugar. Soon "coffee like Rafa" began to ask his friends. Tasted recipe and other visitors. In the end, coffee the RAF appeared in the official cafeteria menus.
To prepare it you'll need a hot espresso, 10-11% the cream and the vanilla extract. The point is that coffee and cream are whipped together and not separately, as they do usually. At home make it pretty difficult, but to cook close to the original drink and you will completely.
Mix 50 milliliters of freshly brewed espresso with heated nearly to boiling cream. Add sugar to taste and a few drops of vanilla extract. Whisk with a whisk, blender or cappuccinatore to obtain a gentle coffee and cream foam.
Coffee with spices
The easiest way to add exotic traditional drink — a pinch of salt that helps to reveal the aroma of the beans. The custom of drinking coffee with salt is widely distributed in Taiwan. For brewing take coffee very finely, add sugar and salt, pour water and put on stove.
Honey-garlic coffee
But in Turkey more popular coffee with garlic and honey. For its preparation in Turku (pots) pour 3 tablespoons of honey, bring to the boil, remove from fire, quickly cut large clove of garlic, bring to a boil again, add 3 teaspoons of ground coffee, mix and again bring the mixture to a boil. Only after that you can pour honey garlic coffee and 350 ml boiling water, put on stove, stir and wait for the coffee cap. The main secret – all manipulations must be done quickly, only then all the ingredients together in one taste.
Spicy coffee "Caribbean"
In the Caribbean prefer optimistic invigorating spices such as orange zest, cinnamon, vanilla and cloves. The coffee mixture is prepared for every 4 teaspoons of ground coffee half a teaspoon of grated orange peel, a quarter teaspoon of cinnamon, half a teaspoon of vanilla sugar and 1-2 Bud ground cloves. Mix all ingredients and cook drink the way he used to. In this recipe the main part, not the cooking method.
Indian coffee, masala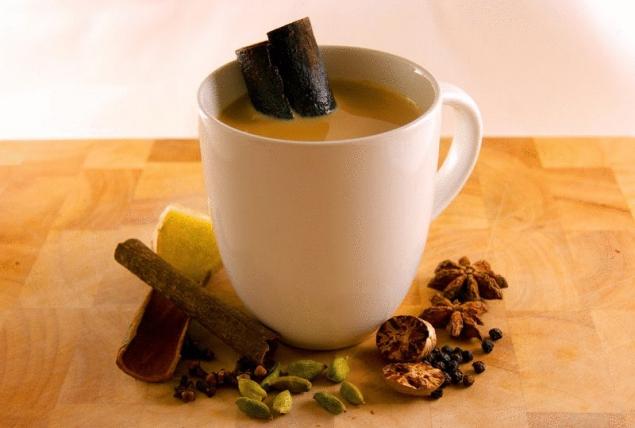 The Indians, with all their love for hot and spicy, most often brewed coffee with milk, somewhat softening the taste of the drink. Although about spices too don't forget.
Coffee masala half Cup of water mixed with the same amount of milk and bring to a boil. Throw in boiling liquid 3 tablespoons of sugar, the same amount of coffee seeds from 3 fruits of cardamom and half cinnamon sticks. The beverage is cooked on very low heat for about 3 minutes, stirring constantly.
Coffee for the sweet tooth
If you have a bad mood, raise it will help coffee with aromatic foam of marshmallows, or coffee with cocoa powder. The first option is quite simple to prepare, and on the second have a little pokoldovat.
Coffee with foam marshmallows
This is perhaps the easiest option to add normal coffee to the exotic. In a Cup of hot espresso, put 5-7 pieces, marshmallows and, if the animals from chewing marshmallow you seem a little, then sugar to taste. When the candy begins to melt, gently flip them with a spoon on the other side. It turns out fragrant thick foam.
Coffee with cocoa
First you have to boil a Cup of your favorite coffee, during its preparation by adding a teaspoon of cinnamon and half a teaspoon of nutmeg. Separately mix two teaspoons of condensed milk with a teaspoon of cocoa powder. Pour in a Cup of half finished coffee, put the cocoa mixture with milk and mix thoroughly. Dilute the remaining coffee and, if desired, sprinkle with ground almonds.
Coffee with alcohol
Coffee increases stamina, relieves fatigue and activates the heart. Combined with a drop of alcohol, invigorating effect is enhanced. Most importantly, not to abuse!
Coffee "Oflameron"
This recipe was invented back in 1901. He still remains the ideal option for the morning following a stormy feast. To prepare this drink with the addition of absinthe or champagne, depending on what sort of coffee you will use. More often used a combination of bitter coffee with champagne. In a small amount of water to throw a pinch of vanilla. In Turku, pour water. A teaspoon of coffee dipped in a Cup with diluted vanilla and then take it a spoonful of fine-ground coffee. Then put coffee in Turku, stirred and brewed a drink on a slow fire prior to the formation of foam. At this point add a tablespoon medium-dry champagne and bring coffee until cooked. Landmark can be grown coffee hat. Coffee Oflameron usually served in small cups.
Coffee "Don Giovanni"
For preparing and serving coffee don Juan you will need a thick-walled glass or glass. It poured a tablespoon of dark rum, light it and rotate the receptacle so that the fire covered all the walls. A few seconds in a glass add a tablespoon of any coffee liqueur and a Cup of hot coffee ready. The tip of the knife carefully add the cream so that they remain on the surface of the drink. Almost finished don Juan sprinkled with grated chocolate and serve immediately.
"Jamaican coffee" with oranges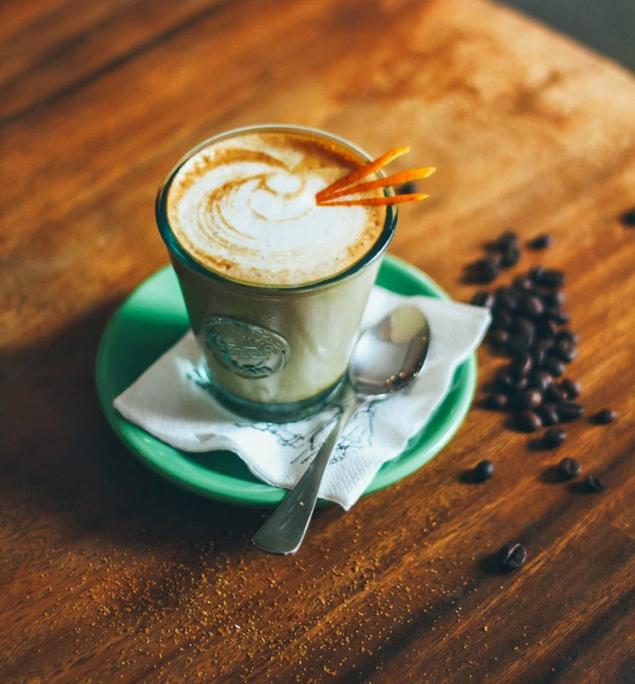 Oranges and rum – what else is to dilute the coffee in Jamaica?! Probably, this exotic recipe will appeal to you; especially because it is easy to keep warm. Three cups of brewed coffee mixed with three diced oranges and half of a sliced lemon. The mixture is brought to a boil, add sugar to taste and pour in three tablespoons of rum. The drink is ready!
There is another option for feeding citrus and coffee in Jamaica. Orange and lemon peel, cut one spiral strip are placed on the pan. Add 6-8 tablespoons of sugar, 6 buds cloves, a teaspoon of cinnamon and a few spoonfuls of tablespoons of brandy. The pan was heated until complete dissolution of sugar, zest catch the mixture on fire and a thin stream pour in the hot coffee.  
источник:pokolenie-x.com
Source: /users/1077