Unfortunately, people are so careless about their own health that such "minor" complications, such as frequent trips to the toilet, pain and irregular urination, men of Ukraine are trying so hard to stay home, that would be "God forbid" do not go to the evil uncle the urologist. Many people are concerned about and the treatment, possible surgery. On the other hand, doctors say that the operation is inevitable only in case of acute urinary retention or the presence of purulent prostatitis.
Now the treatment process is greatly simplified, it is almost reduced to the use of antibiotics and massage. For this reason, many actively ill self-medicate, which often becomes worse. Improper and irregular drug intake leads to unnecessary complications, and Amateur massage may spread purulent infection throughout the body. Unfortunately, such is the price of a superficial "know nothing"! The man will be much easier to avoid these problems by regular visits to the attending physician (at least once a year or half a year).
More and more patients losing all hope in traditional medicines and are looking for non-traditional substitutes, being fully confident that tablets and injections will not help you win their illness. Things are going because, usually, it is difficult to find the root cause urogenitalinom of the disease, especially if it is asymptomatic and sluggish, with periods of about recovery. In this case, the oppressed, but not killed, the culprits of the infection become immune to the medications, so doctors often hear:"I've tried everything, but nothing helps!". Often, this turn of events provoked by the patient: hypothermia, sedentary lifestyle, abuse of food and drink and frequent stress.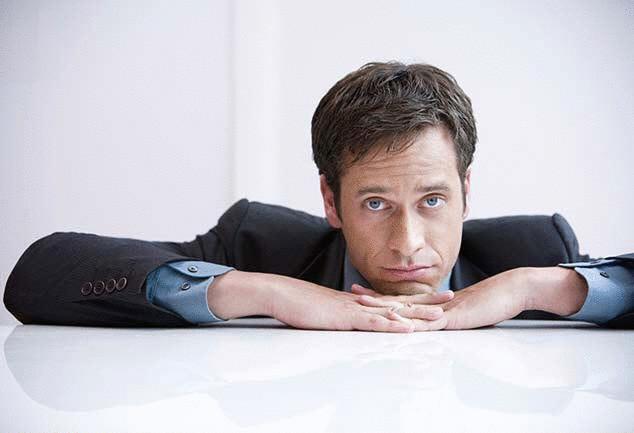 Only a professional can accurately determine after the ultrasound of the prostate and special samples what type out of dozens of microbes to be destroyed. Also, conduct a PSA test — a blood test for the presence of specific antigen for the detection of potential cancer threats. Only after all the above procedures the physician chooses the right tactics and tools of treatment. Today, we describe in detail the methods of herbalism, which is not fraught with complications and is well tolerated by most patients.
Nowadays doctors prefer herbal medicines effective and safe. Herbal medicine is well suited as the primary method of treatment may also be an addition to it. The doctor phytotherapeutist, Sergey Mechev offers his unique and proven circuit consisting of 6-7 courses, for a month each. Cycle, when necessary, can be repeated, and the order to change. However, the extracts should be taken three times a day and be sure to visit a urologist, for constant monitoring of his condition. So, your attention is invited to, a unique phyto-treatment of acute and chronic prostatitis and adenoma.
1 year. Prepare the collection: leaf of wheat ('25), St. John's wort, fireweed uzkolisty, leaf silver birch, flowers of cornflower hub (20 g), cinquefoil goose, Melissa (15). Pour one tablespoon of raw materials in the flask is 1.25 cups of boiling water. After 15 minutes (in any case not longer!), pour the infusion into another bowl for half an hour. Then filter and drink 1/4 Cup.
2nd course.
Buy in the drugstore tincture of harrow tillage (100 ml.) and take 20 drops. It is also possible to prepare a decoction of the root of harrow: take 30 g of the raw material and fill it with one liter of water, then upriver to half the volume. Drink your infusion you need 1/4 Cup and store no more than two days. In addition the harrow through the day before going to sleep, insert into the rectum candles with propolis, it turns out 10-14 procedures.
The 3rd course.
Take the infusion, prepared as in the first course, on the basis of the following: horsetail, Hypericum perforatum (25 g), calendula flowers (20 g), meadow knapweed, black elderberry and lime blossom, motherwort five-blade (15).
The 4th course.
Three times a day before meals eat pumpkin seeds (a pound a month) or take one teaspoon of pharmaceutical drug tykveol (three bottles of 100 ml.). But don't misled with the same Supplement! Through the day you need to hold sessions of an application by tycveolum soaked tampons they should be introduced at night into the rectum, lying on his left side. Only 15 procedures.
5-th course.
Take 5-8 drops homeopathic domestic drug Wintergreen umbrella "chimaphila D 1" (bottle — 100 ml). At home two teaspoons of chopped herbs brew Cup boiling water, to insist two hours in a thermos and used two tablespoons.
6th course.
Take on capsule twice a day drug ultravet Prolapsus, on the basis of pumpkin seeds, their oil and nettle extract. Two weeks used capsule daily (you can substitute tycveolum).
The 7th course.
Take the bee pollen (flower pollen) teaspoon three times a day and drink water.
Finally, I want to add that there is no standard method of treatment of prostatitis and your input, patience, observation and self-discipline are of great importance. Worth remembering that the most important component of your recovery — proper nutrition! Include in the diet foods that contain zinc (peas, nuts, cereals, beans, squash), it helps to reduce the prostate. Tomatoes contain anti-cancer substance — Lipin. Parsley is useful in fresh form and in tinctures. Regularly eat fish, Flaxseed oil, and rosehip oil, they contain polyunsaturated fatty acids. As for taboos, forget about the greasy, fried and fatty foods. Also, do not consume sugar, starch, strong tea, coffee and cigarettes.
Except for food, for the treatment of prostatitis is very important physical activity. Don't forget about exercises and daily walks (at least five kilometers). To succeed in combating the disease is possible only by applying the whole range of health measures.
Source: /users/1