According to information from the website of the Ministry of industry and trade, Russia plans to create the first domestic robot surgeon. The project will last four years and will be implemented at the Institute for design-technological Informatics of the RAS with the full support of the Ministry.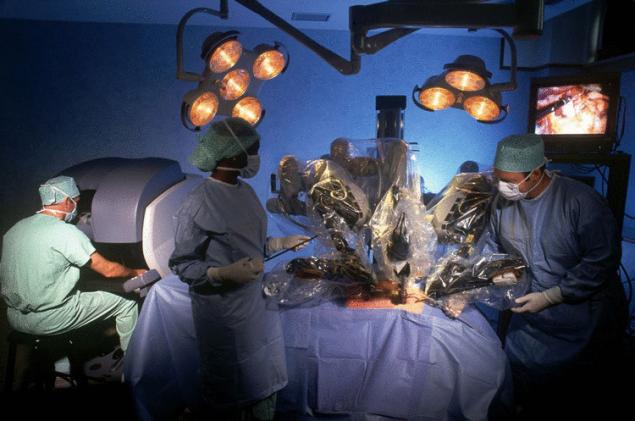 The need today is in robots that can independently carry out surgical operations, is huge. Only pre-applications from domestic surgeons already received more than 500 pieces.
According to the representative of the Department, are planned in each region to deliver at least 2-3 of the installation. A more accurate number of robotic surgical manipulators will be determined on the spot. This will be influenced by many factors: investment map, population, health status of the population of the region, etc.
Russia already uses robot surgeons that were produced in the United States. As follows from the press release on the Ministry website, domestic developments will differ by more advanced technologies and innovative solutions in comparison with foreign analogues. Besides 20 plants, which are used in Russia are clearly insufficient to satisfy the requirements of the population throughout the country in robotic surgery.
However, even those robotic assistants, who now are in the service of surgeons in the five regions of the Russian Federation, significantly simplify and facilitate operations that affects, in particular, and on reducing the rate of postoperative complications.
The installation is controlled by a joystick, the incision after the medical robot turns 1-2 cm. It allows to reduce time of stay in the hospital 3-4 times, and the time of wound healing up to three days.
The most popular robotic assistants acquired in urology, in which an open surgery, even if its success could mean disability due to functional results. Assistants in surgical installations of such side effects are noted.
Source: zeleneet.com