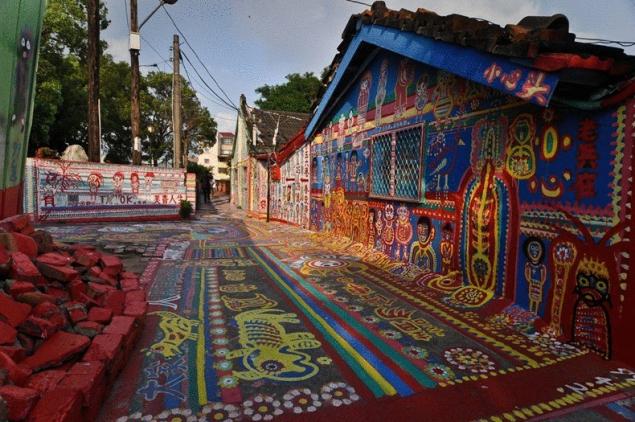 Hiding on the outskirts of a big city Taichung (Taiwan), placed a modest village founded by military settlers at the end of 1940-1950 years as temporary housing for soldiers of the National guard, eventually turned into their permanent residence.
For many years the military of the village suffered under the impact of urban problems such as breach of conditions of stay, the rejection of places of residence, the decline of cities and urban slums. However, the place currently is a nondescript turned into the most beautiful and brightest tourist attraction, thanks to its colorful painting of Huang Yung-Fu – 86-year-old veteran from Taichung city. Using a straightforward style, he adorned his tiny military village with caricatures of famous personalities from the world of cinema and show business, with images of plants and animals as well as portraits of local residents.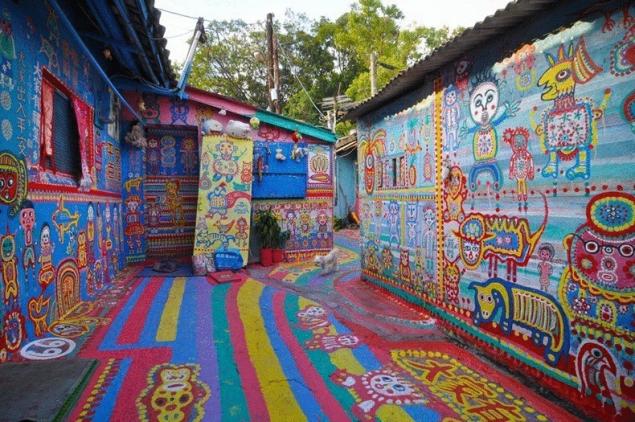 Huang Yung-Fu first picked up a brush about two years ago. He began drawing for his own pleasure, using the tools he has preserved from the days when he was still a child, he attended art school. Students of the University, located near the "Rainbow village military settlers", was among the pioneers of the talent of this amazing man, and began to spread his fame. Some of them even took pictures of his paintings and published them on the Internet.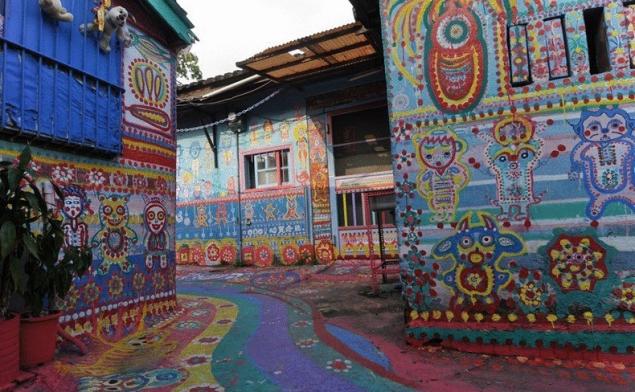 Information about his art went hand in hand for the global network and came to the fact that tourists from Malaysia, Japan and Korea began to arrive here to see these pictures. Grey, nondescript village military settlers currently recognized as one of the most interesting attractions that is definitely worth seeing while in Taichung.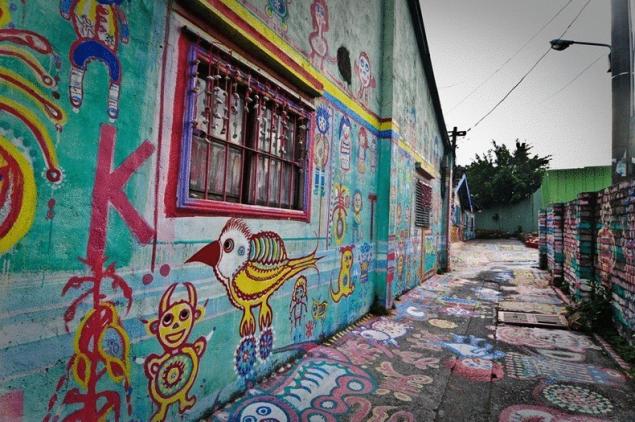 Huang Yung-Fu never dreamed that so many people will come to understand his work, and his paintings will bring so much joy to people. Artist-the veteran gradually paints every day, and now the art has become the main purpose of his life.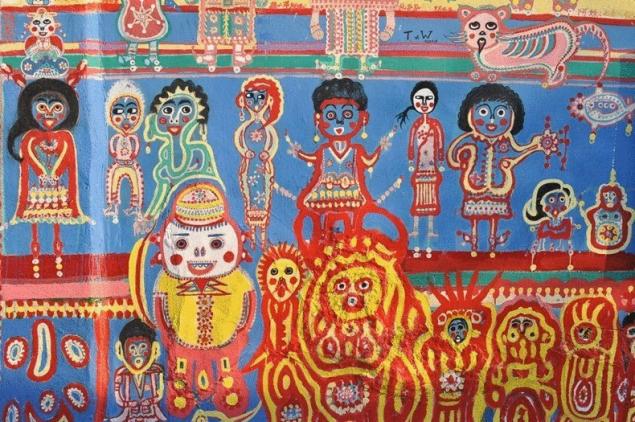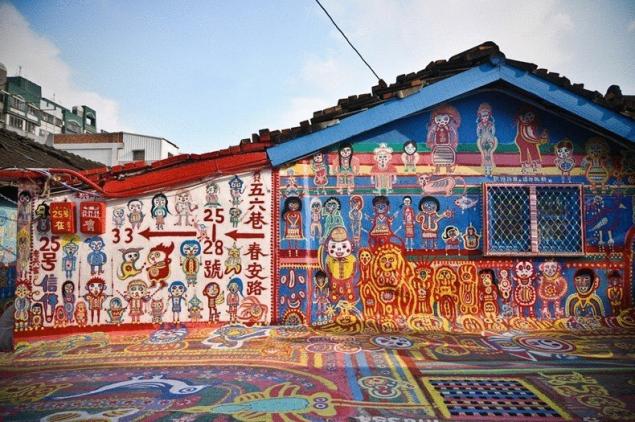 source
Source: /users/147