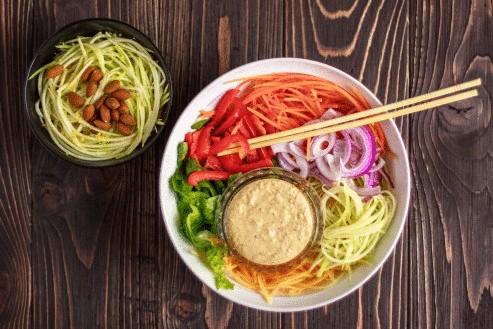 Thai cuisine everyone knows and many love, but few people think that it is harmful. Roasted noodles, seafood/meats, eggs — all this does not benefit our body. In such foods high in fat and carcinogens.
If you love Asian food or just want to cook a hearty, unusual dish, try the
Pad Thai with almond sauce.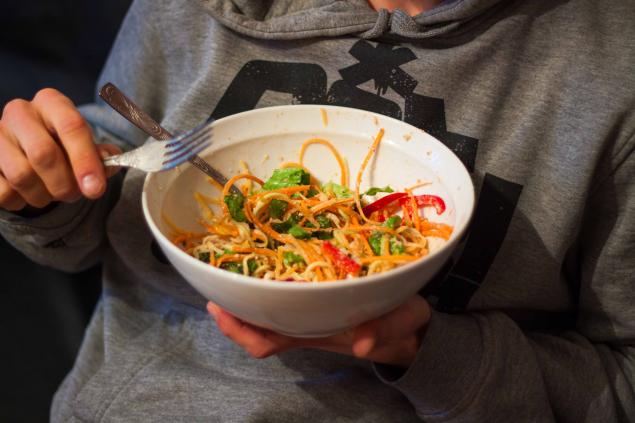 RAW Pad Thai + almond dip
for 2 servings
Pad Thai:
2 small zucchini
200 gr pumpkin
2 medium sized carrots
1 red bell pepper
1 medium red onion
leaves Romaine
you can use other vegetables that you love
Almond dip:
2 tbsp soy sauce
2 tbsp agave syrup (or other sweetener)
6 tbsp water (the more water, the more "light" will be the sauce)
2 cloves garlic
juice of 1 lemon
1 tsp. ginger
4 tbsp of mindless
Chile pepper to taste
if you have a gluten intolerance, substitute the soy sauce for coconut aminos
Preparation:
1. Grate on a grater for Korean carrot zucchini, pumpkin and carrots.
2. Cut into narrow longitudinal strips of bell pepper and crunchy leaves of Romaine.
3. Cut into half rings red onion.
4. Divide all ingredients into 2 portions and place in dish.
5. Mix in a blender all the ingredients for the sauce. Pour a portion of sauce saucers.
Pad Thai is ready!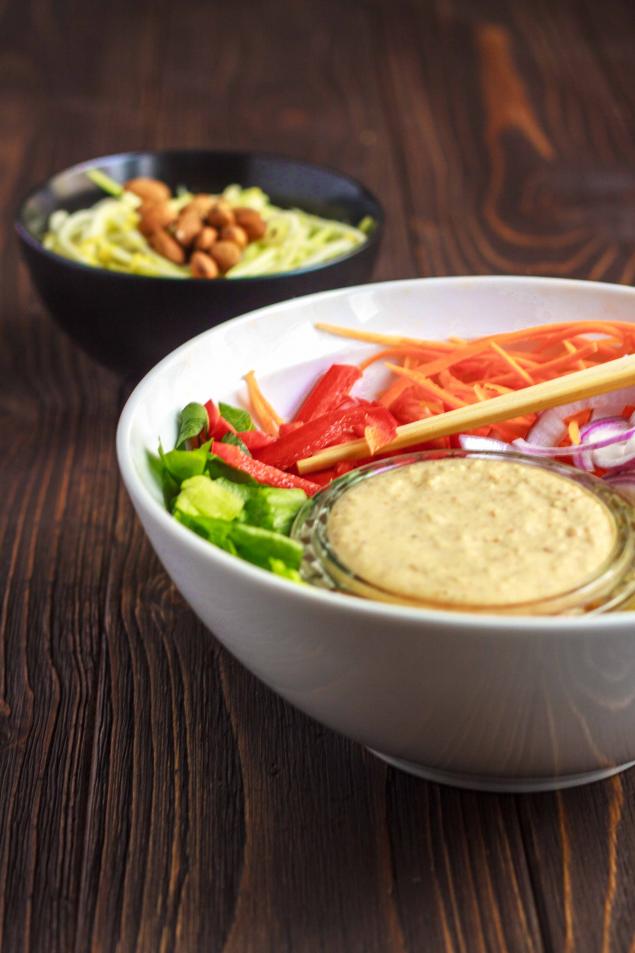 Source: ourgreen.ru/recepti/kashi-i-garniri/thai-salad-almond-sauce.html