Many men give their wives flowers for a birthday and usually these colors are not installed solar panels.
Well-known canadian and American film Director, screenwriter and producer James Cameron gave his wife suzy AMIS Cameron "bouquet" of five large photovoltaic "sunflowers" for the school of MUSE in South Carolina, where she is a co-founder. These solar flowers that Cameron engineered for three years, are crucial for school, which is based on the mission of sustainability.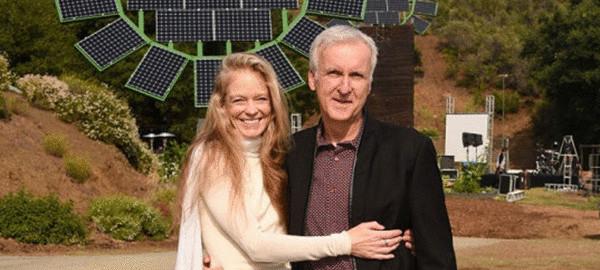 "My wife pays a lot of attention to school and her idea of the way in which we define our relationship with the planet," said Cameron last weekend. "I think we should do something inspiring, because we are talking about children. Once you will interest their imagination, give them the opportunity to develop, they will be able to do anything".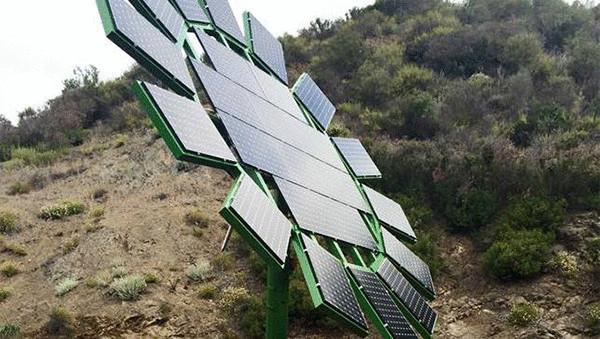 The creation of Cameron, which he called the "Solar sunflowers" has a height of 16 feet (4.8 meters) and a diameter of almost 30 feet (9.1 meters). Each flower is able to track the sun during the day (like a sunflower), and can generate about 300 kWh of energy daily. School MUSE decided to install five sunflowers bouquet that collect solar energy which should compensate for 75 to 90 percent of the total energy consumption of the school.
Created by filmmaker, the design gave a significant impetus to the creation of startup campaigns around this concept. In the end, he decided to use the approach of open source to help others interested in creating something similar.
"When we saw the positive reaction to our design, we began to discuss the possibility of creating a startup," says Cameron. "But I thought that if we decide to do it, it will build only a few hundred. But if we make the design open source, publish the plans online and give the opportunity to anyone to use this idea, maybe these sunflowers will be tens of thousands. They can be integrated in landscape architecture, or it may be any other idea ... I think it's a beautiful way to Express what is solar energy for us."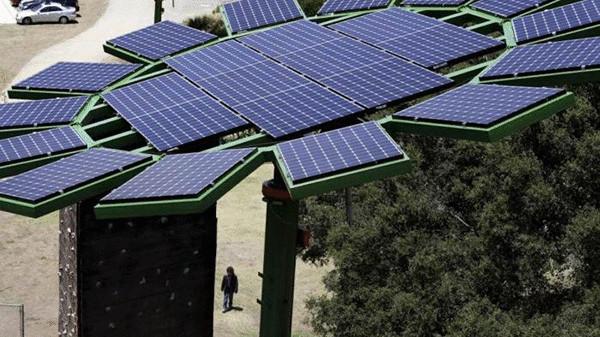 Project Solar sunflowers is the latest in a number of sustainable initiatives family Cameron created over the last couple of years to reduce the negative impact on the environment. In addition to strict vegetarianism, the family increased its focus on sustainable crops on their farm in New Zealand, and has also translated both business and personal energy to clean energy.
This fall, the school of the MUSE will be the first school in the United States that offers food of plant origin: a daily vegetarian Lunches and snacks. published
P. S. And remember, only by changing their consumption — together we change the world! ©
Source: www.ekopower.ru/?p=3554