How do I lose weight a long time ago, more precisely in 2003, right on January 1, somewhere in the late afternoon, I once again decided to lose weight. It was cold, hangover and all hard. I remember trying to tie shoelaces 10 minutes, until I realized that wore shoes without laces. That was the last straw. I'm sober, something ate tightly, pushed his plate away, banged his fist on the table and decided to lose weight.
The desire to lose weight was objectively the best for the young and successful manager of 26 years old, weighing more than 150 kilograms, divorced. By the time the therapist steep insurance clinics already wrote a lot of drugs for hypertension, a specialist in the joints - of the joints, optometrist constantly increasing some figures in recipes that without glasses it was impossible to make out and added more and more obscure terms. Article my budget "beauty and health" was constantly increasing, mainly due to "health".
Approximately so I looked at the decision point: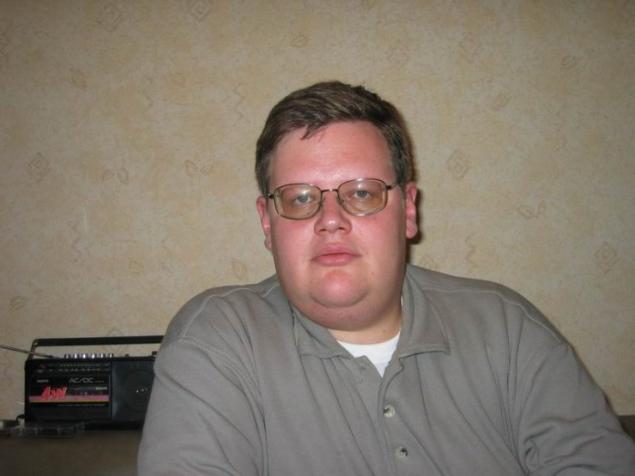 In mid-January, I joined the Planet Fitness, which Pravda Street. This club has captivated me, swimming pool, gym, lots of young and successful women dressed in sports. Although most certainly not least, the corporate discount. I only remember that on his first visit was not able to climb the most simulators, but has shown good results in the displacement of water from the pool. I remember the form in which I have in the "sports achievements" have something like "5 times pulled, one of them successfully." I remember round eyes all men in the locker room. I think when I look at their fitness club attendance has improved significantly.
Just bought scales, weigh (electronic scales, showing a maximum of 150 messed up, they reported overload and asked for a second go), and joy with the matter said lightly beer. At that time my evening beer consumption rate was about 3 liters. Although I bought 7 jars, but the matter is not the case ...
By that time I already knew that in any difficult task need or motivation or a special person with a gun was set (perfect motivation). When somewhere in the spring clock already started hesitantly, but showing some figures, I argued with my brother and a few people came to hand that losing weight. I argue, of course, on a solid (for me) money.
With joy, even in the congress of Egypt: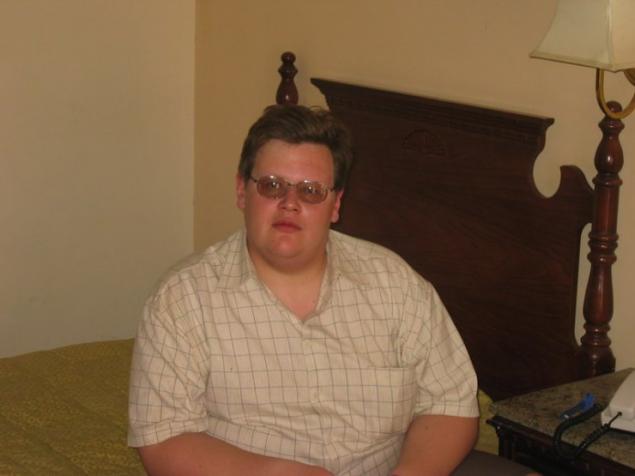 The most amazing thing - even glued there girl. I do not know how I did it - I would not give myself ...
And the process has begun ... In the spring I have admired figures such as 143 kilograms. But beneath it was impossible. Eat like more beer I drank less. Somehow I did not think about the relationship of food, alcohol and excess weight. After all, I go to the fitness, is not it? When, in June, to weigh in the balance, I found the old familiar figure of 143 - wanted to throw ... go to fitness.
But attempts to work out, I never left! Even once I went to a canoe trek. I remember how I had to pull the canoe, and then dosobirat: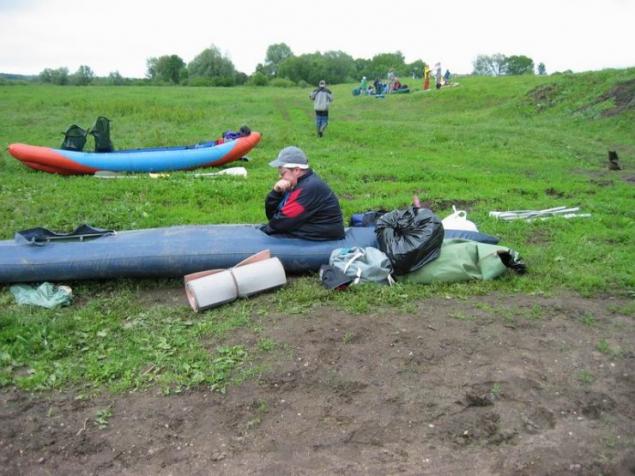 But tell the truth - who seeks will always find. Find something, or simply looking for adventure on his ass. I was lucky - my colleague Nikita, appreciating my ordeal, told and showed the man who (like by the way!) Quite recently successfully lost weight, and especially without straining. Another day or two and the coveted phone in my pocket.
Call this number did not leave me indifferent. Firstly, I heard a new term "psycho-correction of excess weight", which before did not even know. Secondly shocked information that is alcohol and weight loss are incompatible. But the dispute did not want to play, so we had to agree on everything. Although the date of the event had to move a little (otherwise on its own birthday and would have to be sad all understanding eyes to look at the invited guests):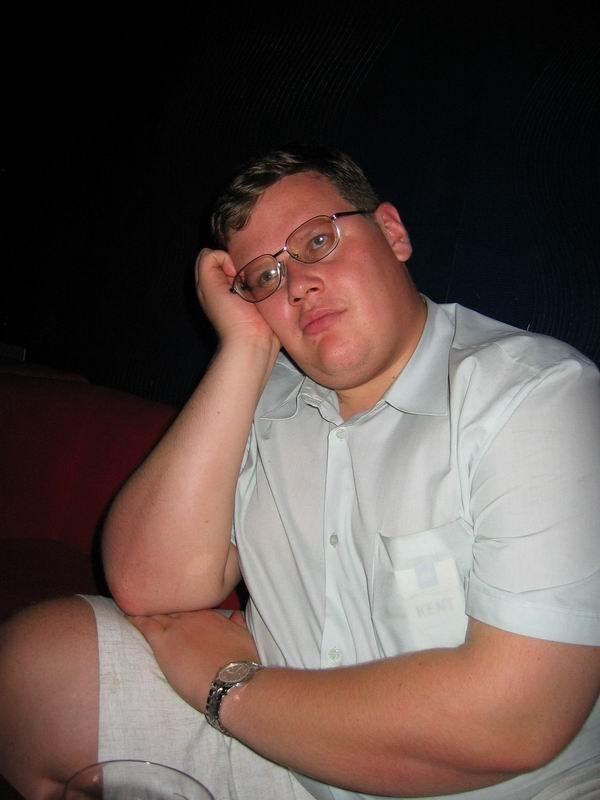 In August 2003, I went to "a group of correction of excess weight," which was carried out in a rented school building in Novokosino group of doctors (the therapist, hypnotherapist and psychologist, if I remember correctly). Now they have opened a psychotherapeutic center "Evia" withdrew its own premises, but then it was funny ... School, old chairs, furious amount of very thick aunts and just two fat guy (I'm one). And to heap - medical examination of all those who come to lose weight. Tin! There was carried out 2 or 3 nights and part of Saturday and Sunday. Reminiscent of shamanism. Most were surprised that after a sleepless night did not want to sleep.
From the height of the acquired knowledge from the time I represent the essence of the method. This introduction to the resource state, accelerating metabolism, concluded clients "comfort zone" and help to set up the goal. All harmless and essentially available to any organized person without assistance. In the process was given a lot of important and necessary information how the body works, how to distinguish the appetite of hunger, it does not limit itself in meal. Terms of dumping excess weight were simple enough (let me specify only the basic):
Determine the purpose. And to determine correctly.
Read calorie sedennogo and to ensure that the daily calorie intake in your personal band reception
Daily weigh
Do not drink
Get maximum pleasure from life
In short - the method has helped me. After that, I started observing the rules to drop weight quickly, although not everything was so simple ... In just a few thousand years no one has come up with anything more effective for the relief of excess weight, eat less and move more. Actually about what I was doing between 150 and 90 killogramm. All 10 months. And without giving too much of yourself to move vigorously, and as there is too little.
Complicated was overcome with the desire to eat something good to eat or drink then drop dead. Only helps understand the reasons for this desire.
Users can easily change your weight. But just changing themselves they can live in the weight, which is to them a new, more suitable. Otherwise - get fat again. It is easier. There are all familiar. And then - we must learn to live again. I have a feeling that I have lived several lives between two different numbers on the scales. And I was in each other. And it was great!
The most difficult to perceive changes in your closest circle of friends - relatives, friends and colleagues. They can understand ...
Every day, in the morning, I weighed less, but more often ate (somewhere in a couple of days this is quite annoying). Considered calorie eats. I had a Range calorie 860-1260 calories. Somewhere half of the daily value of a man. For comparison - it 2-3 large sandwich from McDonald's. As it turned out, in such a caloric content you can have a lot ... Sometimes we had to eat chocolate, getting to the bottom border.
Many learned about the new food. For example, did you know that if a piece of chicken fry in vegetable oil, its caloric increase of 3! times? And at the same time that no one teaspoon of this oil (or other similar fats) in the body could day? And that 100 grams of nuts on caloric equal to 500 grams of meat? Side began to understand - the body wants to take some kind of product or not. Suddenly it became clear that the bakery products did not interest me, like pork (in any form except kebab). A mayonnaise, despite the high caloric - appreciated by my body. :) I was glad to discover that if you eat low calorie meals in restaurants - it has a cheap and very tasty.
Generally only two weeks after the start of the active dumping of excess weight I had already begun to change.
This photo was made when I weighed 136 kilograms: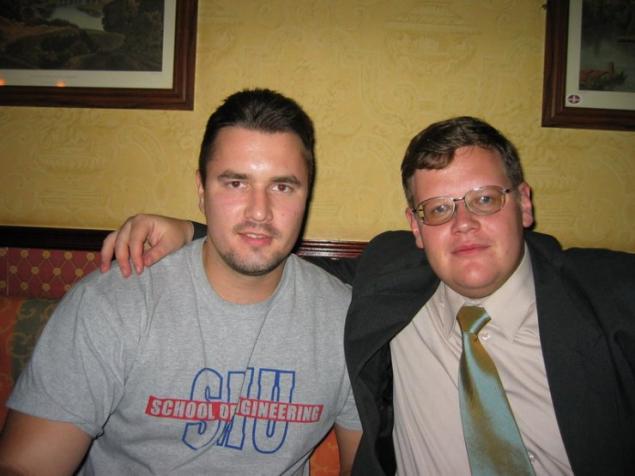 Achieved results impressed me and I decided to afford what had long dreamed of - to buy a bike and ride it through the forest (whole life, I have next to their houses Elk Island with wonderful paths, suitable for cycling trips, and for the hard trial ):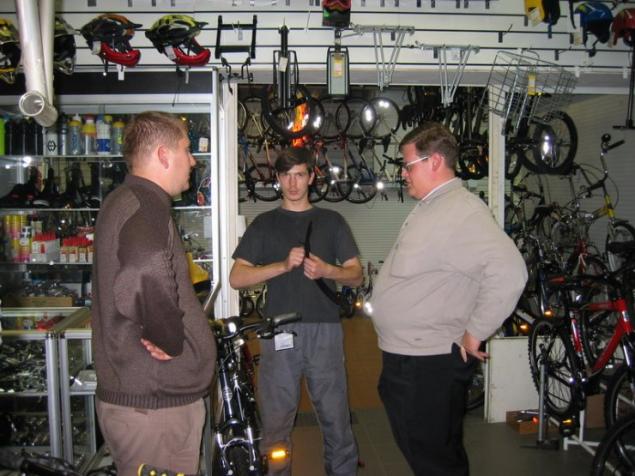 Kilograms went easily. I would even say YOURSELF. The body itself was losing weight, he tightens the skin. My function was simple - to give his beloved sleep, eating a vitamin, to provide the necessary and sufficient amount of energy, not to poison him with alcohol. It helped any positive emotions. Sometimes I think that they have some kind of calorie, fat which is never delayed. :)
But with the departure of kilograms arose new desires and new features Not all desire to receive udovoletvorit not all possibilities - use.
For example - in the morning I stood on the scales and saw 128 kilograms, was delighted. Out on the street, his eyes met the girl, saw their interest. But there came not met, not taken the opportunity - once triggered unconscious. Questions are beginning to emerge - "And maybe Well it FIG?". Most often it looked like - the more weight were dropped, the more hungry. And also like to have a drink. Life is often made it possible to torment: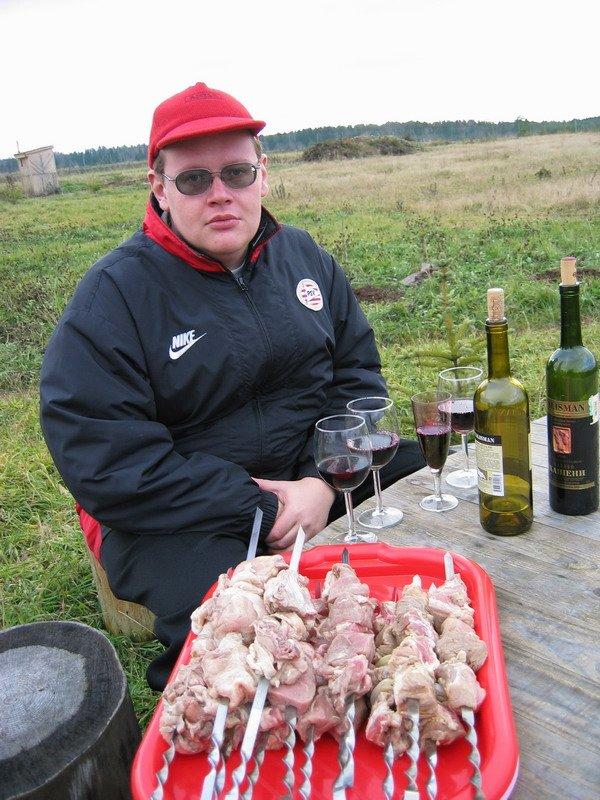 At one point I found myself at an impasse. Actually - I have been there quite a long time, but he was able to realize only lose a lot of excess. I realized that I had something prevents to develop more productive and pleasant rest. This I got to lose excess weight to the border, beyond which - I have a slightly different eyes that could look at the situation. Weight was discharged to continue ... to continue the process, but under duress. Not independently.
It turned out to be the way of personal growth training, conducted by the same people who helped me start to drop weight. Actually nothing uviditelnogo in the presence of such training is not - though many face problems of adaptation, why not help? This training helped me a lot. Prior to this training for me was the very low value of psychotherapy. Especially collective. :) The technology of this training is simple - people gather, and under the supervision and with the help of experts, using golotropnogo breathing and psychotherapeutic techniques (different, in the situation), each solves its problem. For some reason it works ... HZKNR shorter. And only after that I realized how inert the world and the people in it. Until pnesh - will not fly. Everyone likes to do nothing, do not change and do not change. And I'm the same. Still. :( But I learned to kick myself sometimes.
In short - much he helped me. Who's with me at the time worked - very strongly felt the difference. Especially bosses. ;)
I got rid of a couple of useless obsessions and fears, and some other garbage. And nafig went to Egypt for a vacation. And lost, the feeling, right in the course of the flight on an airplane: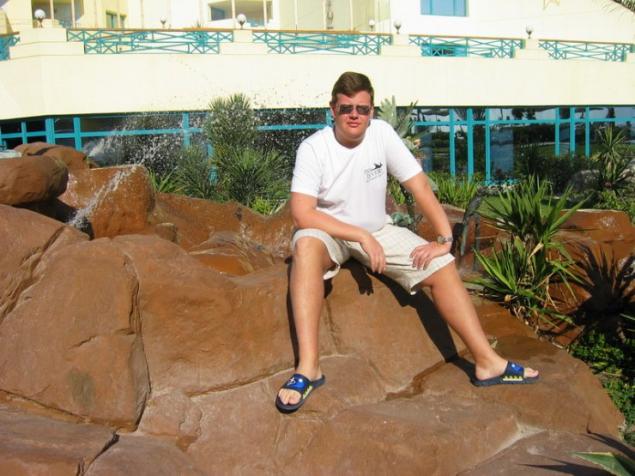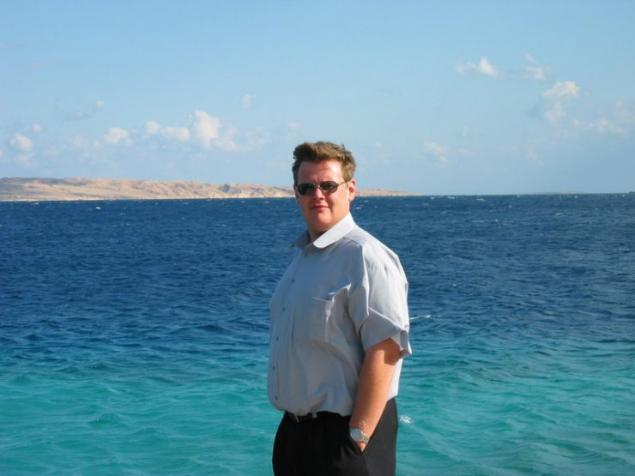 But I became a corporate legend. Well, not the whole beloved striped corporation, now extending for almost all regions of Russia, and on several of its directorates. It is said that the former still speak corrected employees - not whether you do an analysis of the business processes of our management? :) Although now probably forgotten ...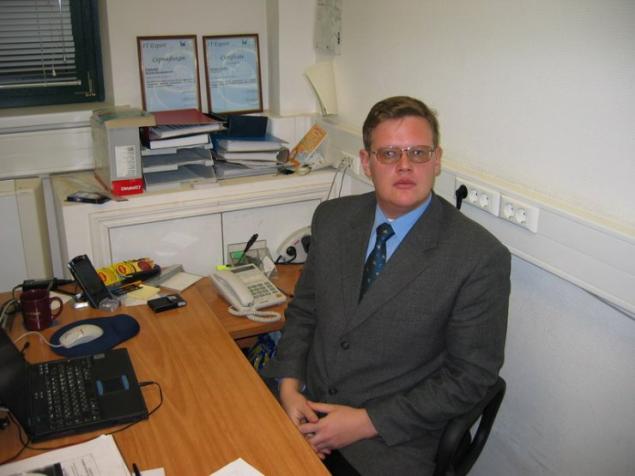 On a bet, I had a clear date by which I had to weigh 100kg. To help lose excess weight I was almost from the beginning was the walk to work. It really helped that morning because of traffic jams on Rostokinskiy Travel I get from ENEA to Sokolniki for 1 hour by car and 45 minutes on foot. Frankly - and sometimes lucky I managed to get there in 10 minutes, but it was at the level of statistical error. In addition, daily walk in the park Sokolniki allows many to consider and supported me in great shape.
However, the dead line bearing down relentlessly, and I had to lose something like 2 kg. In honor of this case, I immediately sold my car (benefit in the winnings + proceeds from the sale going to buy another car) and began to move around on foot. With that, I did not get out from behind the wheel 7 years - it was a powerful move.
In short - I won the bet. And when he won - he allowed himself to relax a few. And repeatedly. But then again, I corrected and behaved properly. As expressed by therapists - flirted with being overweight. I do not know how and with whom I was flirting, but I had to rewrite the target. Oh, so many of them I have reached, some even exceeded. The only thing I agreed with myself - let once a month to relax, but without fanaticism: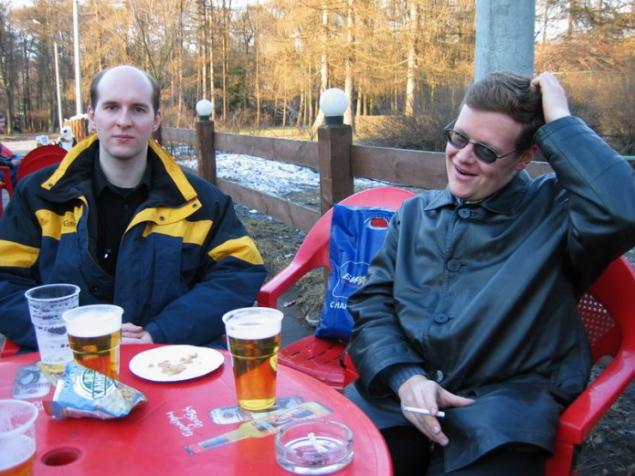 In short - I did it. And 20.06.2005 (exactly 10 months) began to weigh exactly 90 kg. Himself at this point is not captured, but the pictures were made later: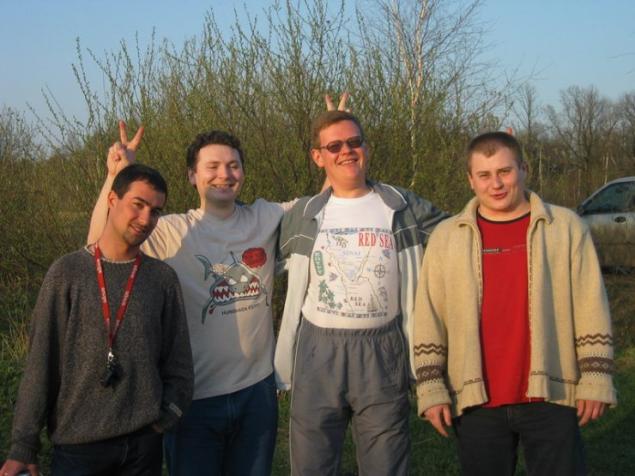 Or this one, made on some regular ksivu.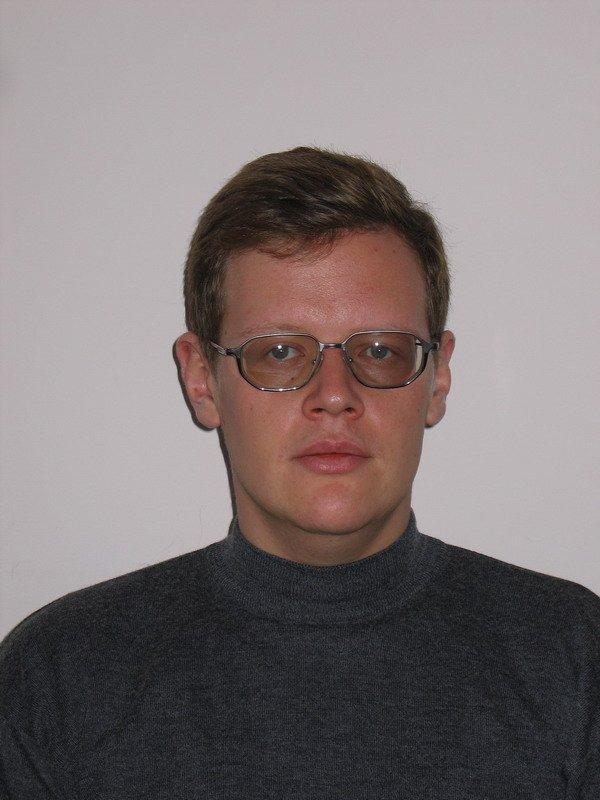 So I dropped the weight and your. I think - well (consider my normal weight from 92 to 96 kg, depending on the temperature, the type of load, etc.). In some places it was difficult at times - lousy. But I think that the ground it is not in the photographs of these can be found, and most importantly - the fact that I have the possibility of there. Other such. And using part of them, I stopped at anyone working nevertheless to increase their income. Whirling the way I want to. Of course I was lucky in many ways. But the ambush that luck before I would not have accepted. I would have simply refused. Because it would have been easier.
Now write it to myself not to forget. A year ago I was greatly relaxed (like on the nerves), I recovered as much as 110 kilograms. And now, when I left to drop quite a bit to the rules - do not want to stop there (it's not about weight).
In September of this year, one topic has learned that to truly be able to change my whole life. Again. For the better. So lucky. It remains to remove the hands from his pockets, took two steps and ...
Attention! I strongly recommend that you use set forth in this text methods to lose excess weight without the help of experts and obtaining from them the full information. If anyone should - please, ladies phone.
via maxtar