When the successful hunters or any fatal women begin to tell their secrets hunting men listening wonder. It turns out that to attract a man you can all ways all grandmothers say: with care, understanding, delicious food, comfortable housing.
But we all know that grandmothers are primarily lived with their husbands bad. Many men drank, beat, walking, and General adjustment from the bottom – way to the damned Patriarchy. The boundaries of your need to protect strictly, the obligation to share equally and strictly no lower positions in any case not to take. That's when the relationship goes well.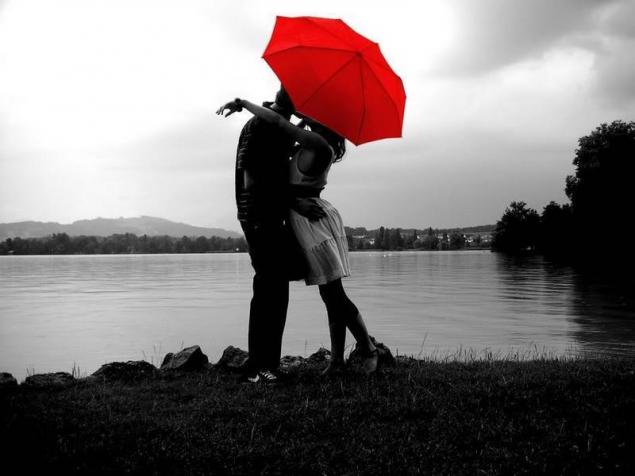 On the other hand imagine that the woman really wants to get married, but uses for this hard protecting borders, very difficult. From whom them to protect the border, if wanting to drag her to the registry office and so no? "Strict" and "hard" you can only do this with those who are already studs and sills are keen to reach. But even with these it is advisable not to overdo it, and fastreroute and leave.
Almost all women who are interested in the secrets of how to seduce how to charm how to marry a good man, looking, in fact, some of these recipes that will allow you to fall in love with completely unknown or indifferent to him. They think that it is possible to learn here and so time – and jump out of the gray biomass to aura full of magnetism, and the man would immediately stand out of the crowd and began intensely sympathetic: he would ask out on a date, he treated and cared for, Sam would be called married, and it would be hard to defend its borders and strictly divide household duties.
Unfortunately, for anyone unfamiliar or indifferent to the person you are is the sad part of the gray mass. Bitter, insulting, intolerable, to some extent even but so. You can stand out and strange clothes or some unusual image, but then a stranger will perceive you as the same piece of biomass, just mentally not very adequate, will be treated cautiously. You can make your appearance very beautiful, to spend on the perfect body the time and money, but then will remain part of the biomass, though the most beautiful part of it, which is nice to see. Just take a look. Not to meet not to fall in love, especially not to marry.
Meet the people themselves often only with those who he needs something. Why who needs a stranger? For anything.
Even in a post about Dating sites I was wondering, how can we expect from a stranger of interest in your personality, he will certainly appreciate a benefit for yourself from discover with you, but many have offended, why are strangers on the websites they are looking for is not the beauty of the soul.
The soul is a thing which cannot be separate from everything. You can't take and present beautiful soul of a stranger, without his body, without his profession, without his behavioral techniques. You can evaluate only what it does and how it looks, not how it is beautiful soul. And most importantly, even if his soul is really beautiful, for you it doesn't matter, because it's locked from you.
Soul is revealed only after all the other open border, and while the person is unloved, it is completely ordinary, almost indistinguishable from the other, does not represent anything special.
If you want to understand the dynamics of love, in all of these balances-defaults-imbalances, how to draw a man in the field and how the field is to build a equilibrium, it is necessary to understand the most important message: our love is not to another person, and to the place which that person occupies in our field.
We can say that there are other people, and there is a certain area of love in our field. Once a person got into your zone of love, you feel loved, came out of the zone of love, out of love, only memories of feeling, and then they faded.
Therefore to love is not just to convince that you are somehow better than everyone else, and to get into the zone of love in the field.
Please note – not hard to protect its borders, not to make independent and impermeable, but on the contrary, to infiltrate into another area.
If you don't want anywhere to enter — your sacred right. Often this mutual penetration occurs by itself. And perhaps this is the best scenario. However, expecting that everything will work out, no need to ask questions "how?". Just wait. To do this means to take control of the process in their own hands.
Can I say again? For some reason, this idea hardly perceived.
You don't have to turn on the charm to anyone should not get involved in any field and area of love, you can stay a completely independent, hard or soft to defend its borders, and wait for the circumstances of life themselves push you with some man that you have mutual interest, then there will quickly be inside your borders and you will begin a rapprochement. This can happen without any conscious decision, without analysis, even without understanding. Just — by itself.
If you're not too frustrirovannosti in love and sex personality, you have a lot of interests, you have a sufficient social circle, most likely, such a person will emerge, and most likely, he will be a better choice than if you chose the mental way and took the initiative to bring him into my life.
All I can tell you in the themes of the imbalance, this is a proactive and conscious behavior. So this is what people say when I ask: "help me to change the situation." If the situation does not develop itself as it should, came to an impasse, the impasse need to get out. Impasse or not, but the dynamics is also not enough, I want something else now. Only for these queries and works Psychoalgie. It is a system of conscious change of the individual and that this person is associated. Relationships here are also.
How can we change the relationship? Theoretically as you want. Almost as much as you can. The absence of relations – is also a relationship, a value of zero. They, too, can be changed: to create from scratch. Sometimes the situation is even worse than zero – very deep negative, destructive personality. And with this drawback, too, can work. Absolutely impossible not, but it is theoretically, practically everything will depend on what you can do.
In any case, even a small positive effect people are usually happy, and most importantly teaches not to let everything in life to chance, to take into their own hands (and so shape identity). Good chance only a highly integrated personality, those everything flows just perfectly (truth and consciousness – alert). But if your life is a continuous bumps and holes, little energy, good luck, even less to neglect can be not so good.
But back to the love zone in which people should place your image in your field to fall in love with you. Love from love is depth and integration. That is the way just happened to be in the area of love, and have built many connections with other important parts and became a part of the personality. Now it is possible to tear out only the "meat". Or very slowly dissolving.
If you decided not to wait for the chance by itself will get you ready soul mate or improve your existing relationship, and to act, you should be well aware of what this area of love.
Conventionally, it is located in the heart of a man (symbol of the deep layers of the field), this is the most intimate and personal to him. No one admits there passers-by from the street would otherwise be mentally ill, would not be able to maintain their integrity and identity. All passers-by man appreciates detached through a lot of practical filters, so that his estimates so many indifferent cynicism. Theoretically, the humanity, or of Women as a fact of existence man can appreciate a very noble and altruistic, each individual representative is much more cynical. He wants what he can give, how far to hold it from themselves, and if allowed to get closer, for what practical purpose? If he's dangerous, will not take the time and effort in vain, as so often happened?
At this stage, the idea of "tough border security" is only good to those who are trying them roughly penetrate to you to use. From those who only goes for your boundaries to protect yourself is optional, but if you are hungry for friendship or love, or just have poorly filled these resources, and is undesirable.
Those who go around your borders and do not show any interest to you, you may want to consider on the subject – not to demonstrate whether the initiative to meet and fellowship, not to touch their borders, for its part, to call for their attention. Of course, if for some reason they suddenly interesting, stood out for you from the gray mass, like something, or more.
Look, here is a diagram of penetration into the zone of love:
1. Initiative (circulation attention)
2. Adjustment (passing the external borders)
3. Rapport (penetration into the intimate borders)  
Other schemes do not. If you want to get in the person's life, which the same originally does not want the scheme will always be like this. Even if in other words, it is still like this.
Predators from phisycal differ only in stage 4 (different purposes at once, but behavior — no). After achieving deep rapport (love) the predator takes on the role of master and begins to use the victim, and nejedlik, the purpose of which is the balance in the relationship – triggers this balance.
Up to 4 stage of the predator and nejasmic similar as well as fisherman and lover of fish. He and the other exploring the flavors of fish, feed them, attract them, but the angler hiding in the food hook or net, and a fan of the fish just wants to be around, to admire the fish and share with them warmth.
This whole scheme is most often caused by women horror.
1. The initiative is fraught with trauma, self-esteem and the loss of large amounts of energy.
2. Adjustment from below is fraught with lock-esteem somewhere near the baseboard forever, at least in this relationship.
3. Rapport seems unreal and impossible, but rather felt his own merger and addiction, that is a deep minus, in the indifference of the other party.
Dreadful and dangerous scheme, Yes. Unfortunately, the other does not.
Another is the "self" and mutual initiative. When both take a step towards each other to meet, both little by little adjust to each other, trying to please, to please, to interest, to understand, and come gradually in mutual rapport, the result is the same, but without these risks.
When people are looking for secrets of seduction, they are, in fact, hope to learn how to force the other party to become active from the beginning. No way. In addition, pump resources, to be attractive, sociable, interesting, popular, securing the attention of a large group of people. And personally — NOTHING. If the other party already active, she's active, you even do not need to think how to do it, only react to its activity adequately. But if it is passive or more passive than I would like, you can either accept or take on the activity themselves. In this case, you should be aware that the border you closed, you were not invited, you will have to slowly go through all these boundaries, and as in fairy tales, each guard borders to offer something useful and enjoyable.
And whether to cook the patties, keep ice cold beer in the fridge or to please otherwise: smart conversations and a game of volleyball, it all depends on your skills and what you can (and want) to offer. Only selection will still be in the party, and if she wanted pies instead of a ball, it won't open its borders, and Vice versa, if the pies irritate her his idea, it is useless to spend time at the stove. (Although to be honest, love to eat almost everything, but not at the expense of its other interests).published
Author: Marina Komissarova
P. S. And remember, just changing your mind — together we change the world! ©
Join us in Facebook , Vkontakte, Odnoklassniki
Source: evo-lutio.livejournal.com/104860.html