On the eve of marriage sometimes we need a resource of some kind. The joy of friends, the excitement of parents, the awe of her future husband — beautiful. But a few days I live with an inner feeling of being on the threshold of a new life I need to hear from older and more experienced women a kind of blessing and farewell.
From women that will continue to build, who knows me, understands my choice and its importance from women, which I do not have to explain, but with whom you can share common for the bride or young wife's anxieties about her marriage, and her response would be deep, accurate, close to me on the philosophy of life, calming and simultaneously stimulating growth.
In some moment, pondering whether there was such a great character, I met eyes with his reflection in the mirror. It was her. My "inner woman", to whom I give the floor.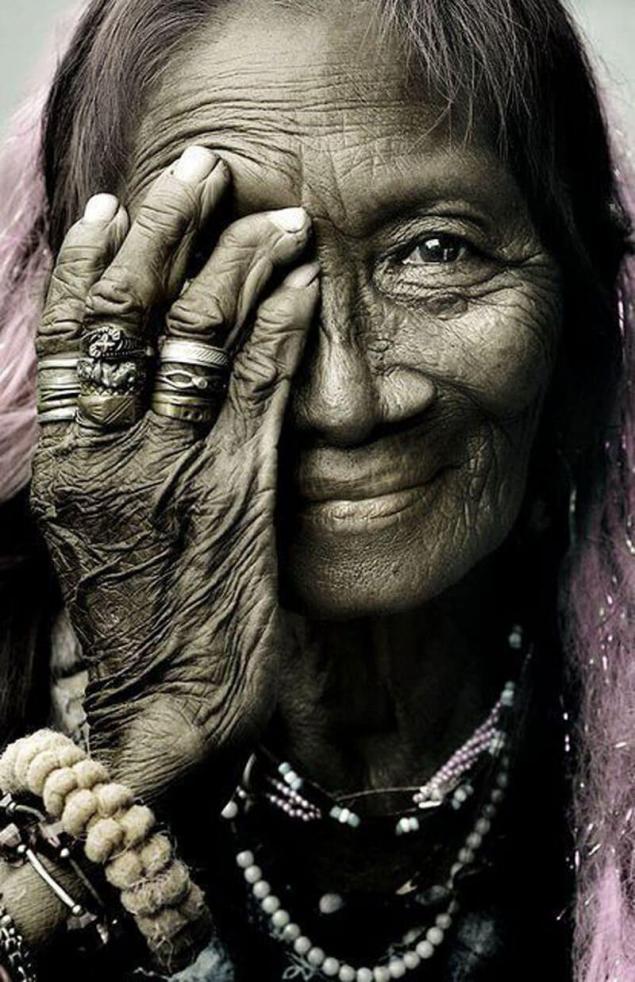 My dear girl.
Soon will come the special day. Not "the happiest" and "most important", because you will have a lot of bright happy days. Different. But the closer your marriage, the more I need to tell you something important.
Listen to me. I fell in love, got married, became pregnant and lost their children, gave birth and released them into the world, learn to heal with touch, love and care that was given, I severed my ties, got divorced, buried people dear to me, was alone on Christmas eve and met a new love. To again and again to be where destined to be almost any woman, but every time to live with this newfound wisdom, freshness, gratitude...
Maybe all this happened in order to now, on the eve of your wedding, I was able to talk to you and you don't feel confused? Everything in the world new and old, so here is so beautiful and sad at the same time. And even if you don't understand me: nothing, eventually...
You ask what is most important in a happy marriage? I would say Yes, love, Yes, gratitude, Yes, strength and hope in order to go together through the different days and events... But still — silence. Silence, my child, in silence all is born. And to build that which is born in life is you can, quickly and deftly, then I can only be proud of thee.
Your heart, hands and eyes, you very quickly create new worlds and fill them and equip them, and if needed, can dramatically reset, to start to build other, more saturated... It's a good skill, but, you know, revolutions are not always needed.
Sometimes it is more important to remain silent, to Express what you feel, only a light touch, hands, body movement, only one inhalation and exhalation. Watching their experiences, observing how the energy of the space as the situation changes. Do nothing, do not take decisive steps. I know this is hard for you, but also know that you are learning and able to master this art completely.
Remember that all the answers to all the questions that arise are already within you, all the experiences which you will need to live, already placed in its place and none of them will kill you, even if at some point it will be very tight. Because you died and was born so many times that fear is ridiculous. If I should tell you, the girl born on the second day of spring: what always comes after winter...
And yet learn not to cling to what is outside — just choose to stay committed, even when there is no possibility to show it is committed to stay within. Learn to notice how the internal state changes the world. Sometimes even for the great ideas you need to make is not so much external forces, but internal.
Be gentle to yourself and others. You're entitled to your feelings and needs, to Express them. But do not judge the whole situation at the moment. Look deeper momentary bitterness. Thank for the fact that she came and that she'll be gone, and in its place will return hope and strength.
Let your eyes do not fade, because every experience in marriage, and in life in General is a step to be more wise, loving and compassionate, not frustrated and tired. Immersion can sometimes seem monotonous, but it is the path of growth and perpetual renewal, so have patience to overcome boredom in the interim. Every moment given to us for a reason — try to unravel its meaning.
You should know that within you lives the wisdom of the women of all ages, and may be impossible to assign it to yourself all all at once the access is still there. If ever you feel lonely, frightened, not knowing what to do, go to a mirror, look into your own eyes and farther, deeper your reflection... We are all here — we always were and will be here filled with tips and calm, ready to support you. You're one of us. Get married, dear, your beloved awaits. And don't be afraid — we are all with you.published
Author: Anna Parvati
P. S. And remember, just changing your mind — together we change the world! ©
Join us in Facebook , Vkontakte, Odnoklassniki
Source: Anna Parvati