Modern design trends make home life more harmonious and comfortable, allowing you to go beyond traditional classical style. When it comes to kitchen interior, here in the first place is practicality and functionality. New interior kitchens allows you to depart from all sorts of templates, making the room bright colors and unexpected stylistic decisions.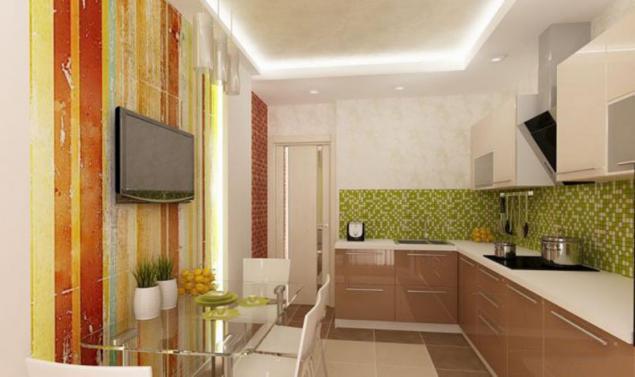 The current style in this part of the house is clean lines, minimalism, simplicity and creative solutions to decor.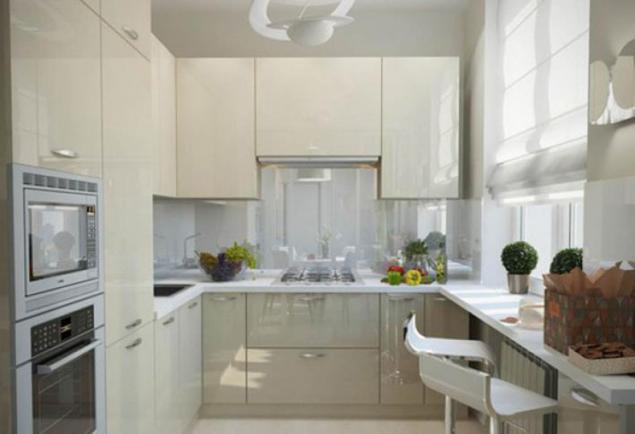 Photo modern kitchen design in bright colors. In 2015, this design is often used for small spaces.
Main features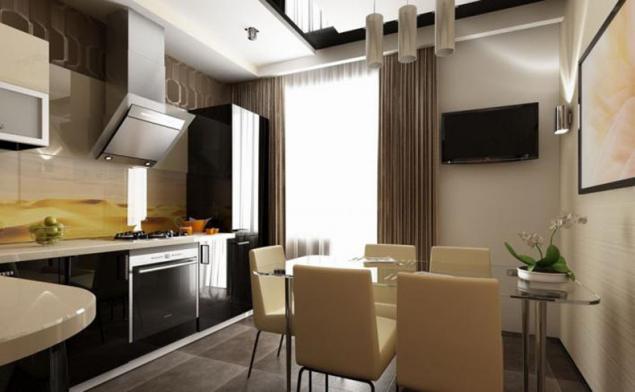 The arrangement of the kitchen, allows the use of convenient and practical furniture, wide surface and spacious working areas. Utensils are set in a monochromatic theme, without bright and motley coloring. The room itself eliminates extra parts or pieces of furniture, and every thing has its place. In this kitchen you can always find a necessary tool or to access certain appliances.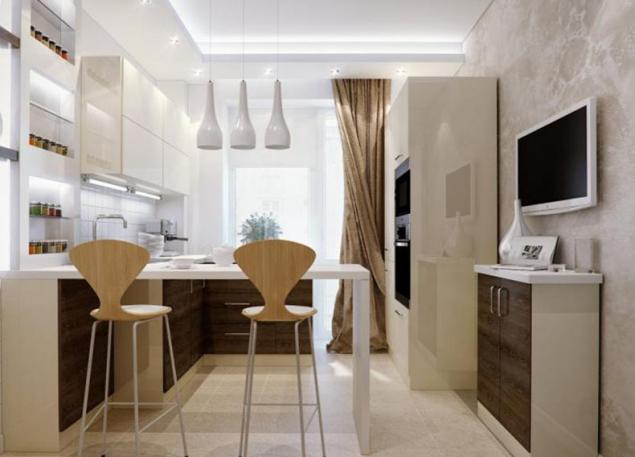 The photo interior design in fashionable shades of cappuccino.
Most often it is integrated in the furniture modules for practicality. This technique is easy to use and always optimises the cooking process. All the working points are calculated in advance, the performance of which there is a worktop with all the necessary tools waiting in the wings.