No, I don't understand how some people manage to get married five times. Come and go. Where do they get them? Husbands, I mean.
Where a normal woman to meet a normal man? To just take and carry. Where to go? Anywhere there is nothing.
Well, what is there in the list usually?
Clubs
,
pubs
and other
hot spots,
they say, no good. According to the men, however, are not suitable. They say, not with this purpose, there hang. Supposedly one night looking for. Lie. Generally they're not looking for anything. To drink and go home.
Only cosmetics in vain to translate.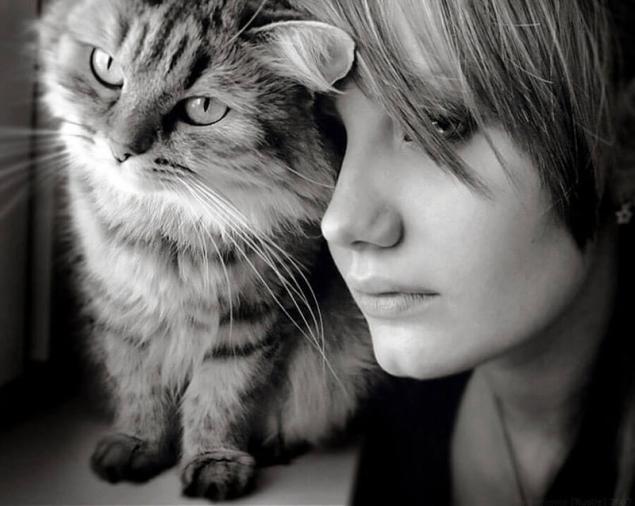 Work.
It would seem that untilled field. A huge office building. Big anthill. With hundreds of companies, firms, corporations and employees. Directors, heads of departments and middle managers. Designers, coders and editors. Couriers and designers. Architects.
I have a friend specifically work changed to a high-rise office building husband and myself to find.
Morning in the Elevator, in the evening in the Elevator. Lunch again. The smoke breaks. Well this is how! Here it is!
In theory. In practice – a complete zero. Nothing. Nothing at all.
The Internet.
A good option for those who do not like to leave the house. Yes, there are lots of stories with a happy ending. If you have a strong mentality and a strong nervous system – try. And be prepared to sift through dozens of letters from inadequate perverts.
Interest clubs
. In the difficult task of finding a husband are often advised to be implemented in any community. Well, for example, a club for lovers of Hiking, fishing or treasure hunting. The idea has merit. But there is a caveat. You need to be prepared in these trips to go. And we need it?
Yes, here I am recently in the construction departments of large hypermarkets meet advised. Supposedly a good man just the same, for the purchase of finishing materials and must take. So it may be so. But if to speak frankly, in the Department of building materials and other household things a high probability to meet a family of representatives of a strong half of mankind.
Remain
library
. And the last time you were there? What a lot of men? I don't know... I buy books. I bring them the courier from an online store. And on his finger a wedding ring. What are you going to do?
And I remember another story. The girl openly wrote in social network post on "Seeking a man". Requirements such. Nothing crazy, nothing tangible. If only the man was good, as they say.
The number of reposts of the post, by the way, exceeds a thousand. Since then several years have passed and, as far as I know, this girl is still single. Beautiful, by the way, very.
Yes, the legends go about the crowds of beautiful and smart girls, chukwudi all alone. I personally know at least half the crowd. Okay, if you're married already visited at least one child birth. Voltage is not the same. Maybe I would like, but there is no way. Cost.
Why is it assumed that a divorced woman with a child did not Shine. But this talk from the series "one woman said." In fact, the former already married women the chance to arrange personal life much more than have never been married.
So if the age is rapidly approaching critical, and the white dress and the crowd of children remained a dream... Trouble is... I don't know where to go.
And what is it – a critical age? Thirty-five? Now thirty-five – there is still a child.
The paradox is that if you're 35-40 years old, you must be a girl, but your peers, in their own words, prefer ladies younger.
When raising this issue, for example, in social networks, men immediately run over in the comments, hastening to explain what was happening and to put you in your place.
– And you do not come up with this idea, asks a newly single, thirty-forties man thirty-forties woman, if he can meet twenty-two year old girl?
Well it is necessary. Do not come. Eyes opened.
And we are, thirty-plus that is to go and hang myself?
Look for men are still nowhere.
I have a friend. Deeply happy and married thirty-eight lady with a bunch of kids. Now she constantly complains that men she just do not give passage. Almost every day someone offers her something to eat, we have sex, and even married calling. A third marriage, by the way. All the kids from different husbands. And say what beautiful.
You know what I mean? As it is, and men, and there are suggestions.
It turns out that there are no magical places. And there are only unknown to us the laws of attraction? published  
Author: Anna Petrova  
P. S. And remember, only by changing their consumption — together we change the world! ©
Join us in Facebook , Vkontakte, Odnoklassniki
Source: lady.tut.by/news/relationship/445375.html