Just one serving of this salad a day will provide your organism with the necessary amount of fiber. Very soon you will see a positive change on your waist.
INGREDIENTS:
1 large beet
2 medium carrots
1 small red onion
1 large bunch of parsley
1/2 Cup pomegranate seeds
3 tbsp pumpkin seeds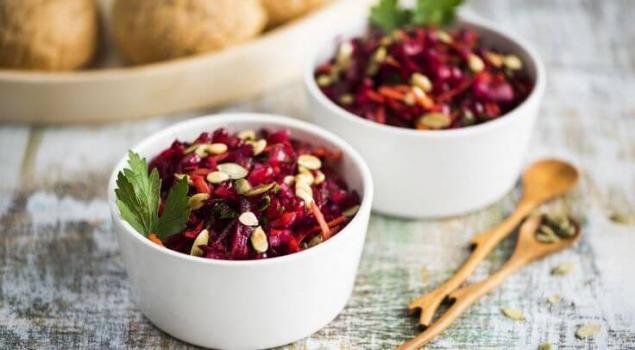 For the filling:
1 tbsp lemon juice
1 tsp. honey
1.5 tbsp pomegranate sauce Narsharab
1.5 tbsp olive oil
salt, freshly ground black pepper
METHOD OF PREPARATION:
1. Combine all ingredients for filling and let stand for 10 minutes On a dry pan fry the pumpkin seeds, 3 min.
2. Clean the beets and carrots and grate on a medium grater. Peel the onions and cut into small cubes. Parsley chop.
3. Mix in bowl with beets, carrots, parsley and onion, pour over the dressing. Sprinkle with pomegranate seeds and place over the pumpkin seeds.published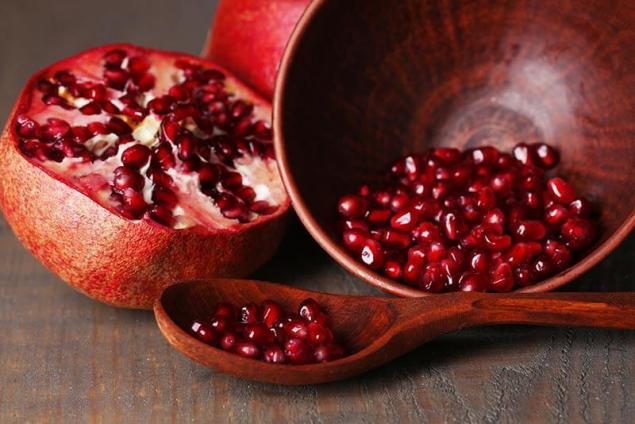 Cook with love!
Bon appetit!
P. S. And remember, only by changing their consumption — together we change the world! © Join us at Facebook , Vkontakte, Odnoklassniki
Source: www.gastronom.ru/recipe/31982/salat-iz-svekly-i-morkovi-s-granatom