You will need:
walnuts (forest) – 1 Cup
broccoli (or cauliflower) – 400 g
green onions – 2-4 beam (if not, you can use onions finely chop it – about 2 small bulbs)
garlic – 1-2 cloves (or more)
vinegar 6% or lemon juice - about 2 tablespoons,
salt,
pepper.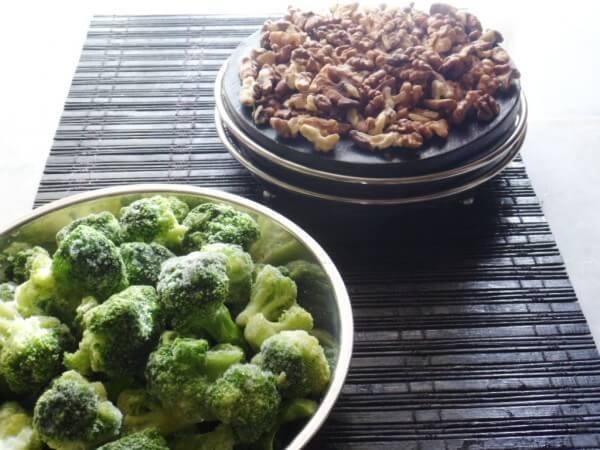 Preparation:
Boil broccoli 1 package (400g) in moderately salted water, adding 1 tbsp of lemon juice or vinegar 6%, for 5 minutes.
After 5 minutes, remove the saucepan in which you cooked the broccoli from the heat, pour the contents into drushlag and rinse the cabbage under cold running water.
When the water from the cabbage will drain, shred the cabbage with a meat grinder (or chop in a blender), and then grind the walnuts.
Place shredded cabbage and nuts in a bowl (or the container), put finely cut green onions (or onion), garlic, salt, add to taste ground black pepper 1 or 2 tablespoons of vinegar or lemon juice (it is better to start with 1 scoop!). Mix well.
You can then molded mass in the form of meatballs, buns, patties, spread the ground completely in a bowl or on a dish or molded by means of a ring, as in this case.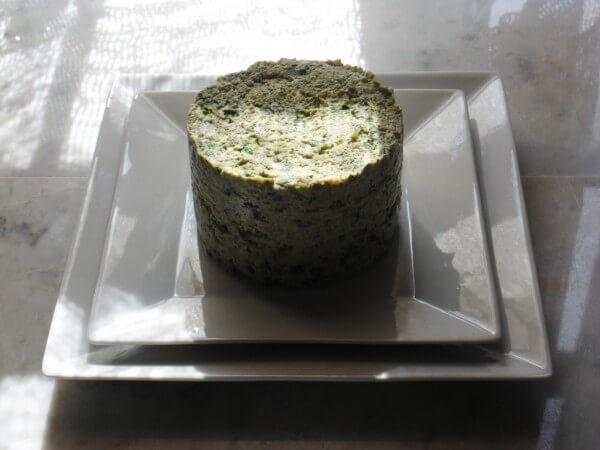 Fans of Georgian cuisine can add a spoon of vinegar, a little utsho-suneli (or photographic paper) and then add the vinegar to the vegetable mass.
It is very tasty.
In the same way can be prepared from any boiled cabbage, beans, spinach, young beet leaves, chard, etc... Instead of vinegar and lemon juice, you can add the pomegranate juice and the weight, no matter how it was formed, garnish with pomegranate seeds or nuts.published  
Cook with love!  
P. S. And remember, only by changing their consumption — together we change the world! ©
Join us in Facebook , Vkontakte, Odnoklassniki
Source: bufetum.livejournal.com/51291.html