INGREDIENTS:
1 head or pack of frozen cauliflower,


4 tbsp olive oil "Extra virgin",


4 tbsp lemon juice


100 g raw almonds,


2 tbsp raisins,


1 small bunch of mint and parsley,


1/2 tsp ground chili peppers


salt, freshly ground black pepper.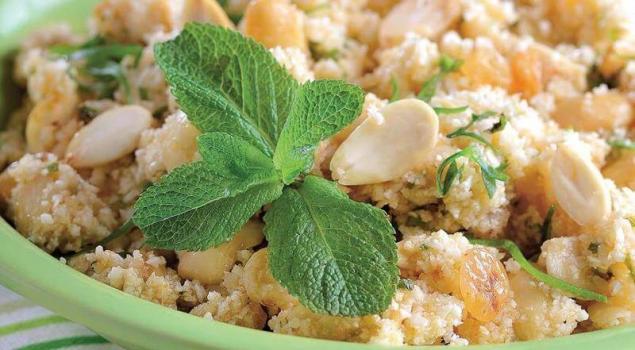 RECIPE
Pour the raisins with hot water, steam 20 minutes and press.
Almond pour boiling water and leave for 5 minutes or longer. Drain the water, peel the almonds from the skin, dry and roughly chop with a knife.
Cauliflower defrost. Put it in a blender and process until crumbs. Transfer to a bowl. Chopped cauliflower will fulfill the role of couscous in tabbouleh – externally it looks very similar.
Chop the mint and parsley.
Mix greens and raisins with a little of the cauliflower, add the almonds, oil, lemon juice, Chile, salt and pepper.
Tabbouleh mix thoroughly and refrigerate for 1-2 hours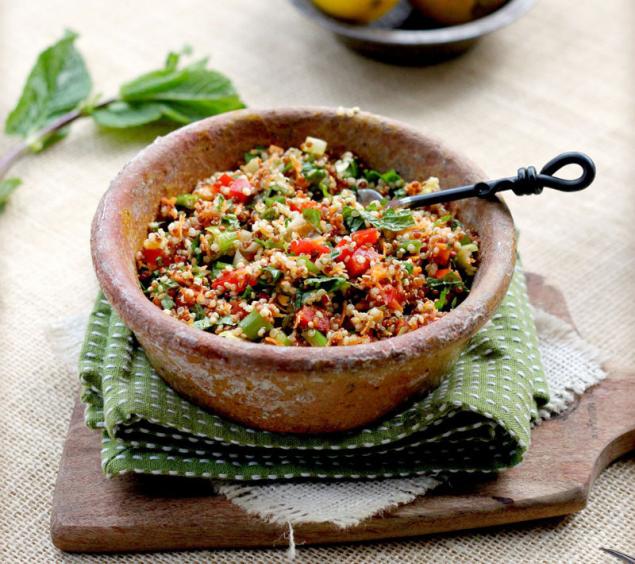 Tip:
Tabbouleh with crispy couscous from ground cauliflower is best served in small individual bowls by itself or as a side dish to meat dishes, especially lamb, roasted on the grill.published  
Cook with love ! Bon appetit!  
P. S. And remember, only by changing their consumption — together we change the world! ©
Join us in Facebook , Vkontakte, Odnoklassniki
Source: www.gastronom.ru/recipe/19842/tabule-iz-cvetnoj-kapusty