"Juice therapy" in recent years, occupies a special place in the lives of people who adhere to healthy diets, especially after it was proven that it is a good support for those who want to lose weight and improve your health.
The combination of fruits, vegetables and some spices in one drink allows to obtain the concentration of major nutrients required for the proper functioning of our body's metabolism.
However, it is important to note that although these juices are a good support in order to burn fat and lose weight, they do not possess "magical" effect that will do everything for you.
As we have said, is to support or Supplement your diet, which will improve the effects of a healthy diet and regular exercise.
This time we will tell you about the juice in the recipe, which includes Apple, cucumber and ginger. You can drink it regularly to improve the body's ability to burn fat and lose weight.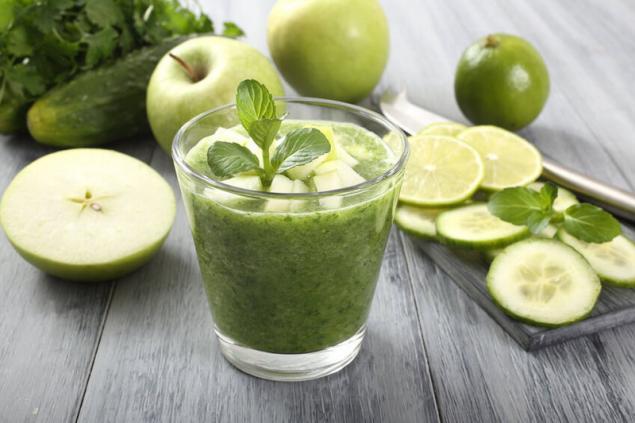 This drink is made from natural Apple juice, cucumber and ginger are rich in antioxidants, vitamins and minerals that are essential in any balanced diet.
To get a clearer idea of why it is so useful this drink in order to lose weight, we invite you to read about the amazing properties of its components. 
AppleJust one Apple a day can significantly improve your health.
This fruit is low in calories and fat but rich in vitamins, minerals, and fiber.
Due to the presence of special nutrients, formally proven that apples have a positive effect on metabolism in the body and the processes of digestion.
Cellulose is one of the most important active ingredients, which regulates the digestive processes and provides we a sense of satiety, helping avoid overeating.
Apple also helps fight fluid retention and bad cholesterol, disorders that are often overlooked, but can cause difficulties with weight loss.  
Cucumber
One of the reasons why a cucumber should be present in your diet and why it helps to lose weight, is that it mostly consists of water.
Of course, you know that water is a precious liquid, which increases metabolism and keeps it active to burn more calories.
This vegetable is also a source of phytonutrients, flavonoids, vitamins, minerals and other important nutrients needed to detoxify the body and fight obesity.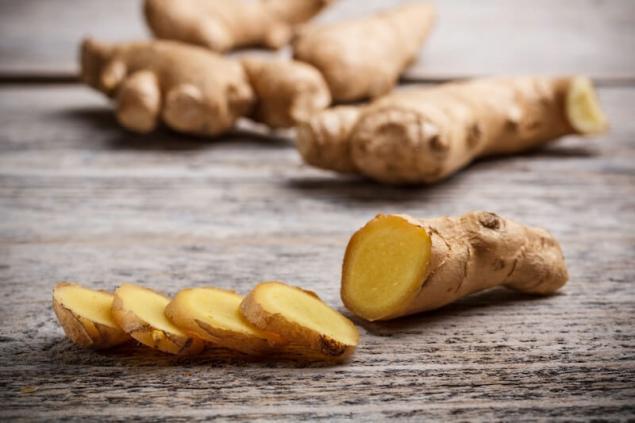 Ginger
Ginger has properties that will help us to control and lose weight.
One of them is the ability to reduce inflammation and sensitivity to glucose, two factors that do not allow the body to effectively burn calories.
It also gives a feeling of fullness so helps to avoid excessive consumption of food during the day. In addition to this, ginger has digestive properties that stimulate the production of gastric juice, strengthens the muscles of the intestine and improves the intestinal transit of food.
Finally, it is believed that two substances, which are contained in ginger, gingerol and shogaol, stimulate the metabolism, improving the ability of our body to expend energy and oxidize fat.  
How to make juice of Apple, cucumber and ginger?
To prepare this natural juice is very simple, because all the ingredients can be purchased in the shop. Are you ready to charge its beneficial properties right now?
Ingredients:
1 green Apple
1 cucumber
1 teaspoon grated ginger (3 g)
1 Cup water (200 ml)
Preparation:
Step 1. Clean and chop the cucumber in small pieces.
Step 2. Peel the Apple.
Step 3. Remove core from Apple and also cut him into pieces.
Step 4. Put all in a blender.
Step 5. Add a teaspoon of grated ginger.
Step 6. Add a glass of water.
Step 7. Mix all.
Step 8. Pour into a glass and drink chilled.  
For best results, we recommend
to drink this juice immediately after preparation and on an empty stomach
, because this way it nutrients the most effectively impact on the body.
Please note!
Ginger is contraindicated in people with such diseases of the gastrointestinal tract, such as:
Ulcers
Gastritis
Colitis
Crohn's Disease
If you suffer from any of them, it is better to prepare the juice without adding ginger. published  
P. S. And remember, only by changing their consumption — together we change the world! ©
Join us in Facebook , Vkontakte, Odnoklassniki
Source: steptohealth.ru/etot-zelenyj-sok-pomozhet-tebe-poteryat-ves/