This article began with a review of the files in the computer. I was going through some drafts and came across the manual for the care of a twelvemonth old. There I was with jokes and rhymes described to her husband what to do with the child during my absence to make sure her daughter was splashing in the toilet, didn't fight with the cat, not eating mashed potatoes with your hands... I Read and almost cried. I've been divorced for almost ten years, and she decided to leave her husband, without having any good reason to end the relationship.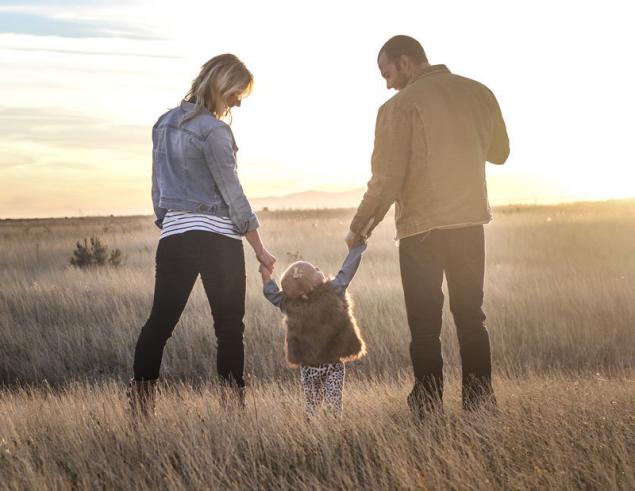 Yes, the years of isolation have helped to grow up, learn to earn, to be responsible for themselves and their families, to make decisions.
I've traveled extensively, published several books, published a ton of articles. My daughters went to festivals, camped in the woods, swam in the Volga, walked half of the Crimea.
But I'm not the father,
put them on a horse, taught to build a fire and pitch a tent, start a snake fence. I sat in their performances and exhibitions, planned birthdays and puffing, dragged home a Christmas tree. The father did not read books and are not taught to think, not protecting them and not visited in the hospital. Yes, he honestly pays child support and communicating with children at every opportunity... but he wasn't there. And all the time of our marriage he was a good father.
Rada about his happiness,
I had not thought of — what will happen to our children
why I throw in the trash that can be repaired, to rebuild again. I know in their 30's, that scored 40 — about the different languages of love and the different ways of support, how to negotiate, how to work with their injuries and injuries of a partner — perhaps the family would have survived. Or, at least, I wouldn't give up without a fight.
Causes of divorce — not individually significant. Two under-loved and not ready for family life as an adult. Two kids-dogodkov, poor household, conflicts with in-laws, lack of implementation in the profession.
And most importantly — the inability to hear another person's feelings and needs, doubts and resentment.
I was selfish, capricious, thought that if I do, then we do. Struggling trying to be a good wife, preparing three course dinners, carefully performed the marital debt, saving for himself and did not know how to budget. I was cold and lonely in the marriage, bored and scared. Most likely, my husband felt the same way. But I want to say —
talk about feelings we didn't know how
. Divorce seemed the easy way out...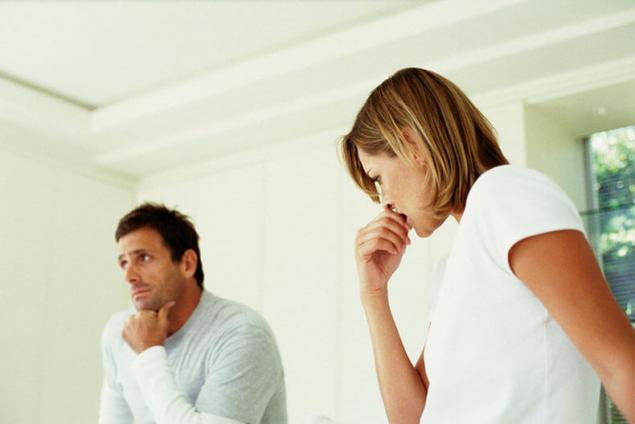 History has no subjunctive mood.
Perhaps the marriage was doomed from the outset.
Or we would turn into the spouses, living "for the kids" and quietly hating each other. Or with the years I learned to listen to become wiser, more tolerant, would give more love to children and to each other. Or... I have enough that my daughters grow up without a father. And I didn't think about them telling my husband "I want to go."
About it rarely think about it, if you are going to get a divorce. Many women feel like after a breakup husband "realize his mistake", "corrected", there will be more time to devote to kids, and meekly to obey the rules and restrictions on the way to nursery, generously pay child support and understand all of the needs of the former family.
Who would argue, there are fathers who provide ex-wives, communicate well with children, do not skimp on travel, gifts and payment of bills. But, according to statistics, soon, there will be another. You try to survive from a shared apartment, leave without saving, hang on to your total loan or mortgage.
Maintenance will be cheap, irregular, and even disappear altogether. With the baby daddy will be spending a couple of days in a month, sakharnova his burgers, Sadasiva junk, and then introducing the new girls. Often meetings will end in tears, nightmares and endless answers to the question "why is dad not living with us." It is possible that grandparents, relatives and friends from father's children, too, will become "the former."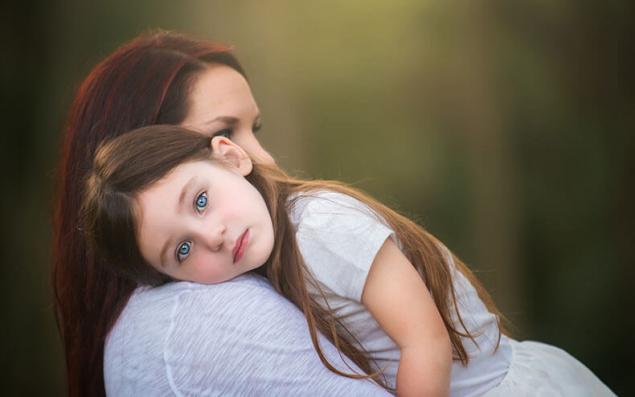 Yes, there are situations where divorce is the best option, the lesser evil.
Alcoholic husband, a drug addict, ludeman, big spender. He's a psychopath, beaten and has home. A playboy and libertine suffers from sexual deviancy, started a second family. Insists on the termination of pregnancy requires to get rid of the "special" child. Apostate, had gone to the sect intends to leave the country, and you don't want. Or you are managed together through terrible trials — the death of a child or relative, serious illness of a child or of a spouse, poverty or war...
anything can happen
.
Before the revolution, the Church believed this:
"Legitimate reasons for the termination of a Church marriage, the Council declared defection from Orthodoxy, adultery, and unnatural vices, the inability to marital cohabitation, the disease of leprosy or syphilis, unknown absence, award a spouse to punishment connected with deprivation of all property rights, endangering the life or health of the spouse or children, snokhachestvo, pandering, benefiting from improper conduct of a spouse, the entry of one of the parties in a new marriage, a severe incurable mental disease and malevolent abandonment of one spouse to the other."
Modern Christianity has added to the list of alcoholism, drug abuse, HIV, abortion without her husband's consent and the requirement of the husband to have an abortion.  
I asked my friends somehow survived in my life divorce, what they think, and that's what they told me.
Clean Altynay and Paul, 40, and 42, are happy parents with many children:
"The family has the sense to keep if it still somehow exists, if you have something to fix. And if not even likely, not that love, why try to revive something decaying? My first marriage, luckily, covered, Pashkin first marriage for a long time was bursting at the seams, and ended with a scandalous divorce, and that's twenty years this year we will celebrate. At the time, a trial separation is very benefit us. For twenty years, sometimes all. Sometimes very has the sense to live separately, to see how it will without each other. Us three-month separation really helped. Family we have kept what really happy now. The Lord gave another daughter. If you have something to save, why not try, and if nothing, then why force yourself".  
Marina, 41, and Sergei, 47 years old, divorced:Marina
: "With her first husband, we met in 92-m to year. He was 24, I'm 18. Dispersed, having lived together for five years and giving birth to a child. Since happy... in the divorce. The family did not. First, our views on life, what is good and what is bad, duty, freedom — all different. He is an adventurer, I am a conservative. It is the lark, I am owl. I'm a homebody, he's a tramp. Opposites attract, but one attraction does not go far when you need to build something. I wanted peace and comfort, and for him these words sounded like a death sentence. You can learn a lot when there is a shared path. And when not, why suffer in vain? We're still friends. Husband of Sergei useless, but he's a great conversationalist, a caring dad, and the best companion in the adventures did not find".
Sergei
: "I do not regret that he was married to his first wife. As no regrets that he was married twice. Marina gave me a wonderful baby who grew up and now at twenty years of macho. The child, of course, brought a lot of trouble, but of joy and delight in my life brought a lot more. My wife and I to each other is not well suited, but who thinks about it at 20-25, when it's spring, but the calendar is beautiful, merry, shebutnoy 90s? We lived fun, but everything we were "not under the Charter". Divorce has given me a lot. From the hated and hating saprogenic make a great companion for me, a good professional and a good wife for quite a sane person. I have a good relationship with the second Marinkina husband and daughter from the new marriage."
In my environment there are a variety of pairs. Those who are divorced peacefully and happy in a new marriage, keeping friendships with exes. Those who are divorced loud with buckets of dirt, and the child has lost contact with one of the parents. Those who are divorced plus or minus safely, but leads to trench warfare for the maintenance and the procedure of communication with children. Those who are not divorced, the spouse forgave serious sins and love bonded family ties. Those who are not divorced, fathered children, and for years regretted that refused to leave until everything was just. Those who are not divorced and lives in a neighborly way, without disturbing personal life spouse. Those who are resurrected, freed from the spouse of a living body, but maimed soul with alcohol, drugs or an unquenchable anger. Those who are divorced and over the years can not heal the wound.  
Comments Sergey Biteryakov, counselor:
"Psychologists, including me, mostly humanists seek and save the marriage, because marriage or a serious relationship is an important part of human personality. Trauma from divorce is often comparable, and even stronger than the trauma of losing a loved in death. Choosing a breakup, you choose death of some part of yourself. So divorce is more like a surgical operation, it is necessary to do when there is no possibility to continue to treat the relationship or when the poison of the gangrene has already poisons all around. There is a clear indicator of when the divorce you should start to think — when you step by step becoming less and less."
There is no single rule for all families. It's your life, your marriage and your future.
I'm just asking you.
Before you say "I want divorce", make sure to save a marriage made everything possible
. That's not fatigue from poverty, sickness or maternity leave with cranky kids, not the result of a stupid argument, short-term grudges, petty grievances. You really are not able to forgive a mistake, a misdemeanor, false, fleeting affair, casual angry words, anger, and a cause for resentment really is, and not invented by the mother-in-law, mother-in-law or a jealous girlfriend.
Can you imagine what the divorce will mean for your children and your family, think well about the future. Desperate to find a common language, to hear and understand the person with whom you vowed to go through life. Tried all means to negotiate, spoke with the Confessor, consulted with a psychologist, tried to separate and break from each other. No matter what does or doesn't do the husband —
it is important that you do everything in your power.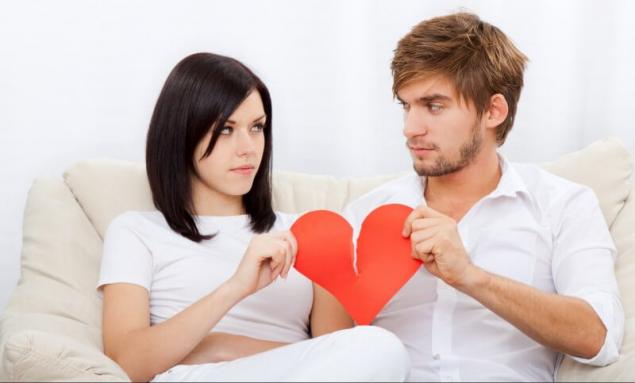 Says the priest Dionysius Kostomarov:
"How painful and important is the preservation of the family, I know from the practice of serving a priest. In the last six years in my calendar one Sunday afternoon, when if I did not complained of the difficulties of family life. And what?
I realized one thing: there is no universal answer and the same families. The one who promises to solve your problems for you, a charlatan. And at best deluded and often deliberately deceives.
The only advice I can give anyone, and primarily because it is constantly repeated to myself: "
Be ready to change yourself if you want to change things around
". Why? Due to the fact that adults tend not to listen even to the most correct words, if they don't want to hear them. Even asking for advice, most of us want confirmation of already formed intentions and decisions.
Presumptuous and naive to think that forming the correct image of a family inside their head, husband or wife will automatically be in reality. Well, if spouses are willing to discuss the problems of family relations in peace, with respect to each other and the correct conclusions from the discussions. But it happens rarely. And that's the end of the family?
No, not the end.
In conflict always has two sides, and if one of them is deaf, you can always try to change themselves.
Might be that we just forgot the language, which is spoken with each other, when it seemed that his half understand thoroughly."  
Also read: Divorce: a new life, or missed opportunities?
Conjugal love undergoes UPS and downs, waning and growing stronger, fueled by care and respect, understanding and support, sincere prayer.
Before going to another warm, make sure that in the home there is not one of the embers...
Or try to fan the flames of the last remaining sparks. Miracles sometimes happen, may you and your husband will Wake up to a beautiful spring morning and remember how much you loved each other!
And love is today.
Author: Nick Baken  
P. S. And remember, only by changing their consumption — together we change the world! ©
Join us in Facebook , Vkontakte, Odnoklassniki
Source: www.matrony.ru/razvod-nazad-dorogi-net/