I present to you the most expensive divorces in which the husbands of their own accord, or by judicial decision demonstrated record generosity.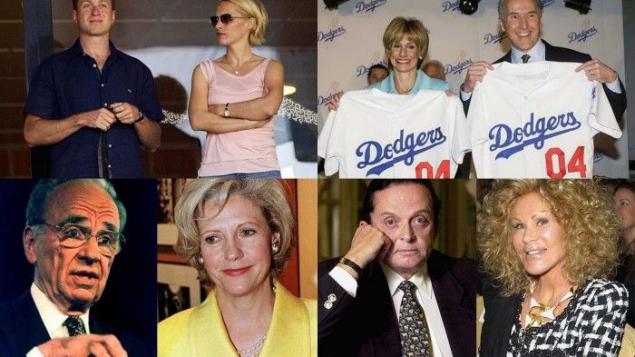 Frank and Jamie McCourt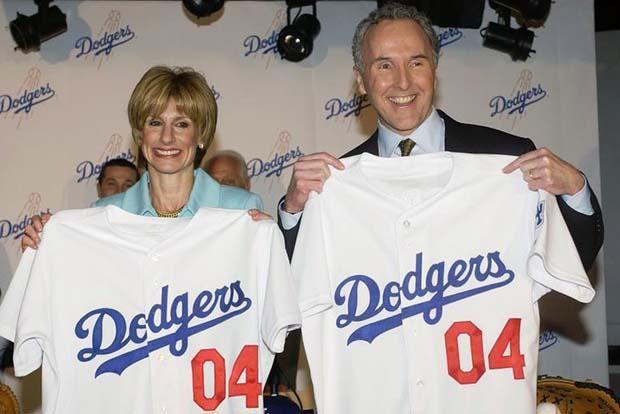 Date of divorce: 2011
The amount of compensation: $ 130 million
American businessman, author and owner of the Los Angeles Dodgers Frank McCourt descendants remembered also as a survivor of a scandalous divorce. Life legalize their relationship in 1979, the couple, along with their four sons resembled idyll. However, the divorce became aware of numerous infidelities Frank. In the end, he agreed to pay his wife her lawyers offered a $ 130 million, which had to be auctioned off your favorite team.
Neil Diamond (pictured) and Marcia Murphy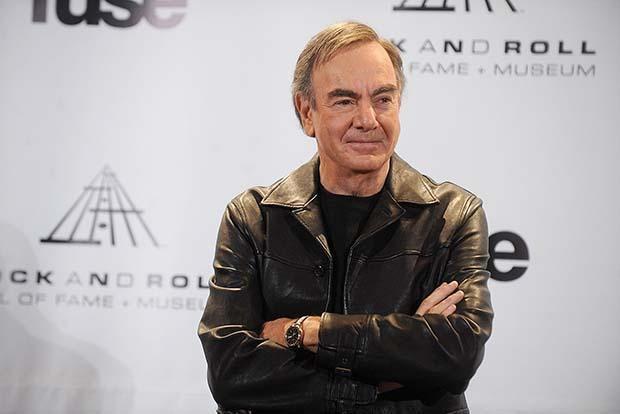 Date of divorce: 1994
The amount of compensation: $ 150 million
Popular American singer and songwriter Neil Diamond is known in Russia, mainly thanks to the song «Girl, You'll Be a Woman Soon», which he wrote in 1967 and which covered the team Urge Overkill in Quentin Tarantino's "Pulp Fiction." When Diamond and Murphy after 25 years of marriage, divorced, ex-wife moved away, exactly half of the state of the pair, then is estimated at $ 300 million. The amount, however, does not upset Diamond, who said: "It was worth every penny." It should be noted that the couple were married long before Neil became a world-famous musician and started to earn $ 14 million a year.
Samatur Lee Kin-kan and Florence Tsang Chiu-Wing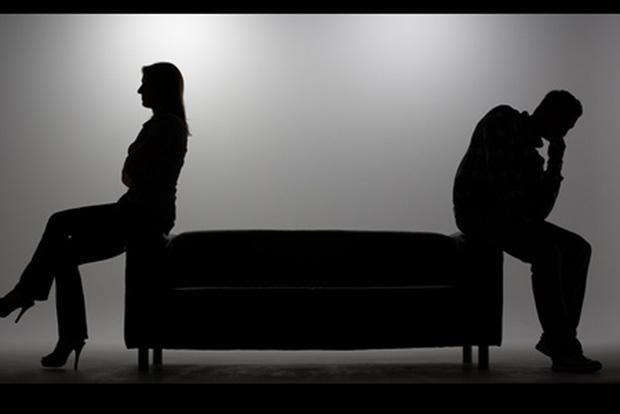 Date of divorce: 2008
The amount of compensation: $ 154 million
When Samatur Lee Kin-kan - the son of Hong Kong billionaire, who made his fortune in real estate, so Samuel Lee - divorced his wife Florence Tsang, their divorce is called the loudest family scandal Asia. Resignation wife were 1, 2 billion Hong Kong dollars, or $ 154 million (including private property in Hong Kong and London, bank accounts and other assets). It was a record amount for a divorce in Hong Kong. Family Samatura Union and Florence lasted eight years, from 2000 to 2008. Children they did not have, this fact and called the main argument of contention.
Boris Berezovsky and Galina Besharova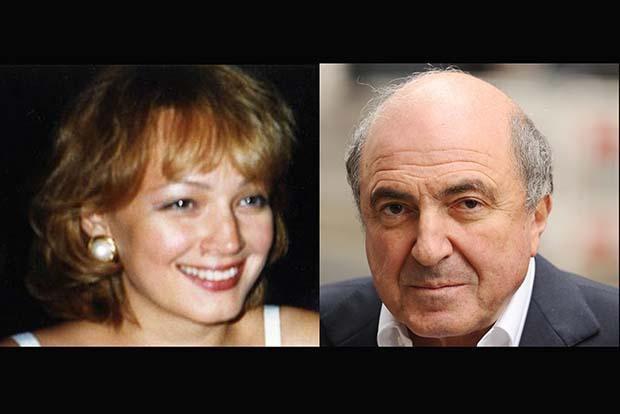 Date of divorce: 2011
The amount of compensation from $ 160 million to $ 350 million
At Galina Besharovoy, which became the second wife of Berezovsky, he married in 1991, married, two children were born. Despite the fact that Berezovsky Besharovoy not lived since 1993, divorce was issued only in 2011. At the end of the trial in 2011, Galina managed to sue the ex-spouse to £ 220 million (about US $ 350 million). In conversations with friends until the death of Berezovsky, Besharova stated that "nothing gained».
Michael and Juanita Jordan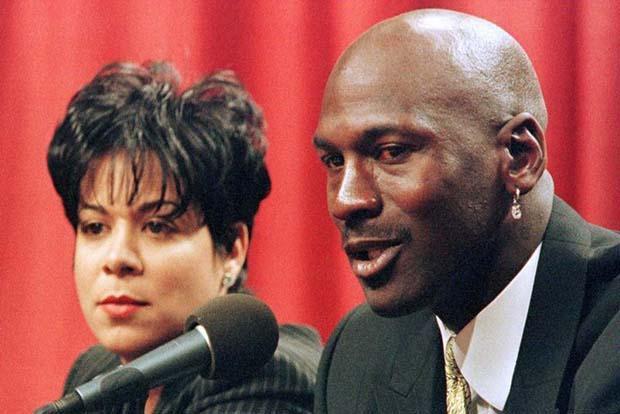 Date of divorce: 2007
The amount of compensation: $ 168 million
Marriage Michael Jordan, who even 10 years after the end of his career unable to earn $ 80 million a year, has lasted 17 years. First time Juanita Jordan filed for divorce in 2002. She referred to the differences in the family, but soon learned that the couple has reconciled. However, reconciliation was short-lived. In 2006, the parties divorced by mutual consent. Juanita received $ 168 million.
Michael and Maya Polsky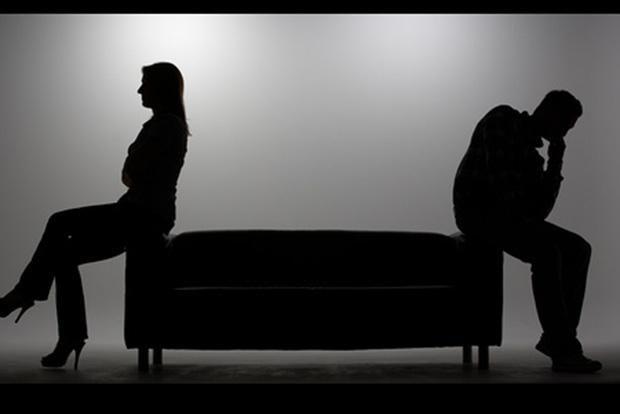 Date of divorce: 2006
The amount of compensation: $ 184 million
Natives of the USSR Michael and Maya Polsky met and married in early 1970 in Kiev. When in 1976 the couple emigrated to the United States, their property consisted of four suitcases and $ 500 cash for two. Soon, however, their business went up the hill. In mid-1980, Michael created the company SkyGen Energy, which has become one of the largest independent power producers in the United States. Maya first kept house, and then opened an art gallery. Divorce broke out 30 years after their arrival in America. In October 2006, a court decision Maya has received $ 176 million. But then the judge took into account not previously discussed property (namely, paintings and jewelery) and increased the amount of its compensation to $ 184 million.
Roman and Irina Abramovich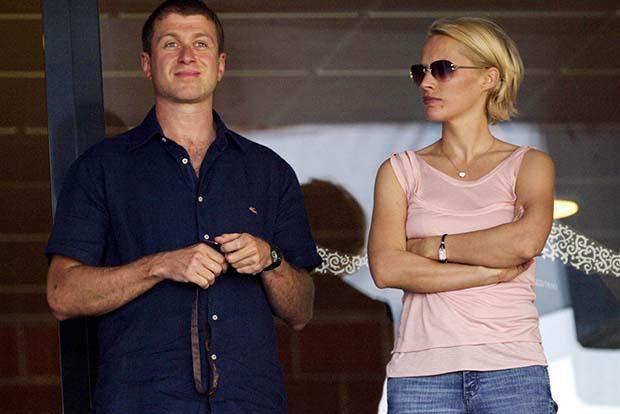 Date of divorce: the spring of 2007
The amount of compensation: $ 300 million
During 16 years of marriage with Irina Abramovich Malandin he became director of the cooperative "Comfort" (production of rubber toys) in the oil trader, owner of "Sibneft", "Eurasia", art collector, governor of Chukotka and owner of English football club Chelsea. He now occupies the 13th place in the list of Russian billionaires Forbes (state $ 10, 2 billion). Irina during this time the flight attendants gave up her job and gave birth to five children. The divorce took place after rumors began to spread about the relationship with Abramovich Daria Zhukova. Now Abramovich Daria has a son and daughter, but the status of a "diluted" to "married" he still has not changed.
Robert Johnson (pictured) and Sheila Crump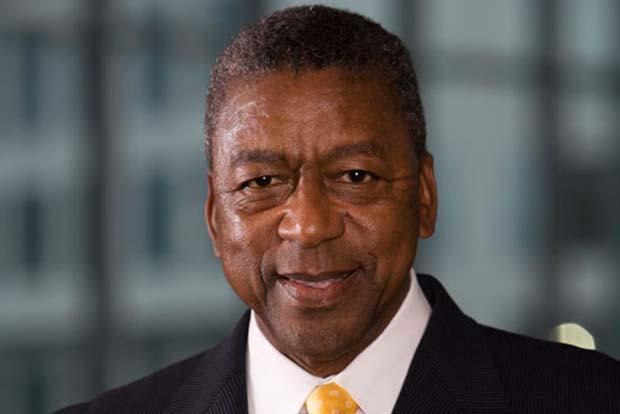 Date of divorce: 2002
The amount of compensation: $ 400 million
Media mogul Robert Johnson became the first African-American billionaire, whom Forbes has included in the list of the richest people in 2000. Co-founder of Black Entertainment cable television has come a long way for his success, and his wife Sheila Crump has always been a mainstay and support. Their family union lasted 33 years old, but then gave a crack. Received after the divorce compensation of $ 400 million, Sheila has become not only a millionaire, but also the first African American woman - a co-owner of three professional sports clubs: Washington Capitals hockey team and basketball Washington Wizard and the Washington Mystics. By an amazing coincidence, at the moment she is married to the judge who led the divorce process.
Mel and Robyn Gibson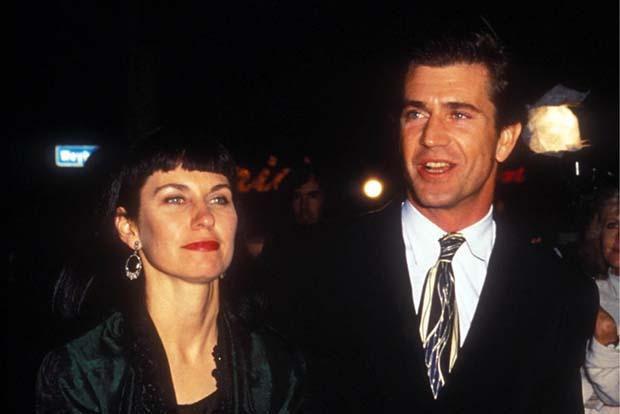 Date of divorce: the 2009-2011
The amount of compensation: $ 425 million
Spouses Gibson divorced after 31 years of family life, Robin returned to her maiden name Moore and defended the right to bring up their seven children shared. In sum compensation of $ 425 million it was not the end. Apart from these, Mel will have until the end of the life of the mother to pay their children's fees for half of its future work in film. For Moore moved, and part of the property, in particular, the two mansions in Malibu, California, worth $ 22, 5 million.
Craig (pictured) and Wendy McCoy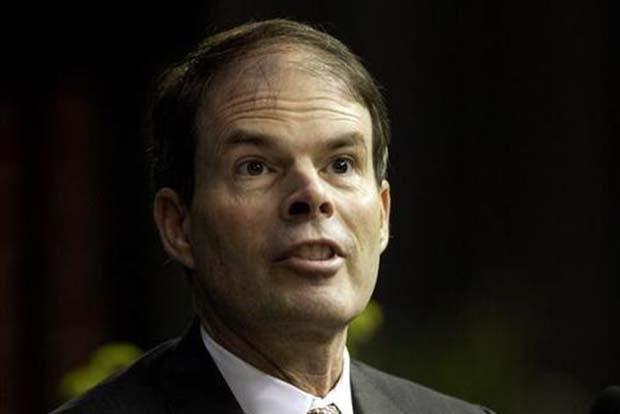 Date of divorce: 1998
The amount of compensation: $ 460 million
Craig McCoy called cellular pioneer. Betting on the mobile business it did in the early 1980s, when analysts chorus asserted that mobile communication will not be a mass. But McCoy did not listen to them and set up a company McCaw Cellular. Ten years later, in 1994, the company was acquired by AT & T for $ 11, 5 billion. Sam Craig McCoy earned on the sale of its share of $ 1, 5 billion. His wife Wendy as happy financial success of her husband, because she soon received almost half his fortune in As compensation for divorce. With McCoy met Wendy still a student in the University Stredfordskom, they lived together for 21 years. The reason for the divorce? Craig referred to the discrepancy between the characters.
Steve and Elaine Wynn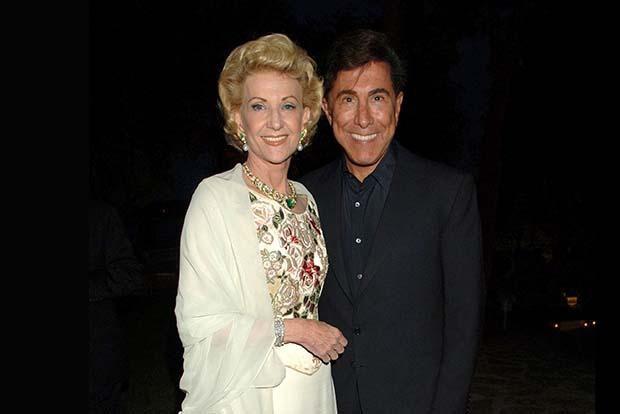 Date of divorce: 2010
The amount of compensation: $ 750 million
The romantic story of American gambling tycoon Steve Wynn and his wife Elaine began beautifully. Young people met in college: Steve was the smartest guy on the course, and Elaine - beauty queen. In 1963 they tied the knot. But twenty years later, in 1986, divorced. Five years later, Steve and Elaine got married again and again for a short time - in 2010, they separated again. Despite all the difficulties, Elaine Wynn has always played a decisive role in the company's Wynn Resort and was its board of directors. Today Elaine condition is estimated at $ 1, 7 billion, it ranks 882 th in the list of the richest Forbes.
Adnan and Soraya Khashoggi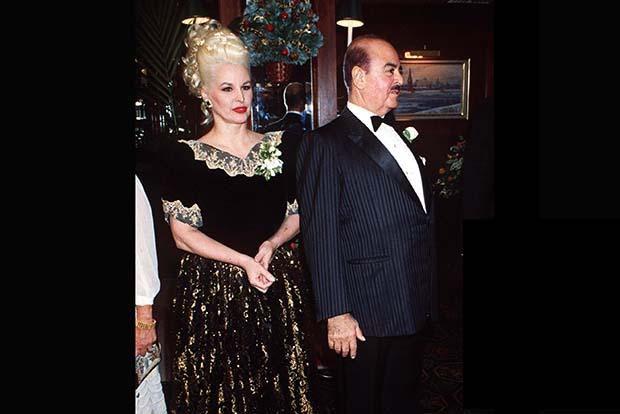 Date of divorce: 1974
The amount of compensation: $ 874 million
Adnan Khashoggi made a fortune by selling weapons to the royal family of Saudi Arabia. He founded his own company Triad, based in favorable terms of tax in Switzerland. Companies owned by banks, hotels and estates in different parts of the world. His ex-wife Soraya, nee Englishwoman Sandra married Adnan Khashoggi married in 1961, but in 1974 the marriage fell apart. In the 70's their divorce was considered the most expensive in history. While parting rare in Muslim families, Adnan could not accept the fact that he lives with a woman who gave birth to the child is not from him. The DNA test showed that the real biological father of her daughter Petrina is a British MP Jonathan Aitken. Four years after the divorce, Khashoggi married Italian Laura Byankolini who converted to Islam and Muslim name Lamia.
Bernie and Slavica Ecclestone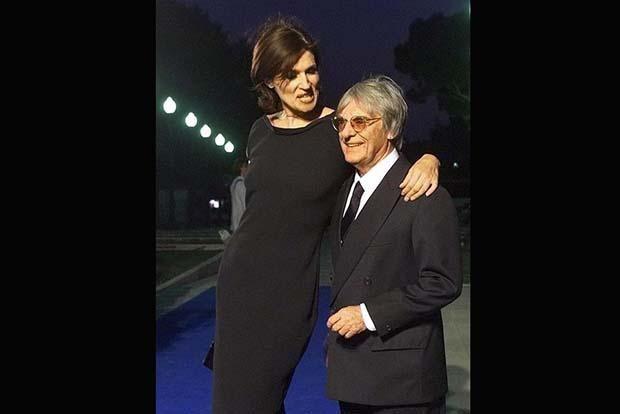 Date of divorce: 2008
Compensation: $ 1, 2 billion
Slavik is fully consistent with ideas about how to look his wife billionaires - a luxury, slim, high (height 188 cm). She was the favorite model of designer Giorgio Armani. With the growth of 159 cm, President of "Formula 1" Bernie Ecclestone (the state $ 3, 8 billion) appeared next to her only accessory for the publication. The difference in growth, however, has not prevented them live together for 24 years. Immediately after the divorce Slavik made a gift - bought a private jet for $ 60 million, which had long dreamed of.
Rupert and Anna Murdoch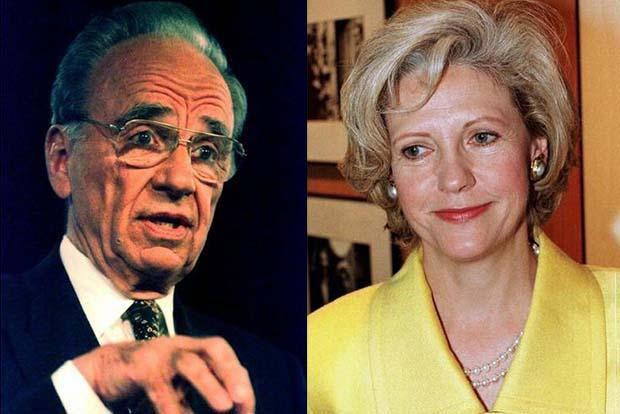 Date of divorce: 1998-1999
Compensation: $ 1, 7 billion
The current status of 82-year-old media mogul Rupert Murdoch is estimated at $ 11, 2 billion. He is the News Corporation, which includes film studio 20th Century Fox, publisher HarperCollins, the newspaper The Wall Street Journal, The Times, The Sun and New York Post. In 1960, Rupert married Anna Torv journalist, who came to interview him. Marriage, in which three children were born, lasted 32 years, but has cracked when Murdoch met another journalist - 38-year-old Wendi Deng. Divorce Anna Murdoch lasted about a year, and compensation of $ 1, 7 billion.
Alec and Jocelyn Wildenstein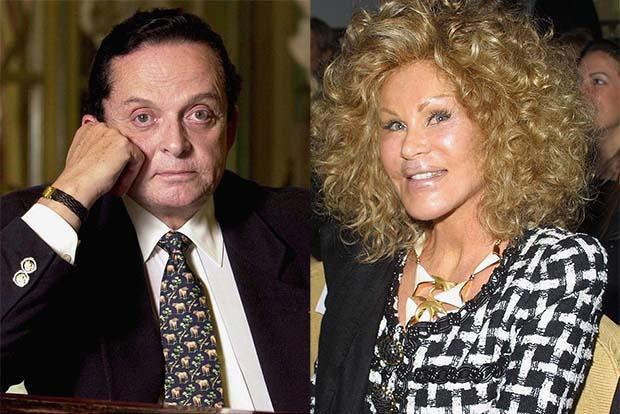 Date of divorce: 1997-1999,
Compensation: $ 2, 5 billion plus $ 100 million annually for 13 years
Until 1997, the name of the French Wildenstein was known in narrow circles of art collectors (throughout the 20th century Wildenstein & Co was considered the most successful and influential art dealer company in the world). But then came the divorce between Alec Wildenstein and his wife Jocelyn, tortured with thirty plastic surgery to make of himself a female cat. And talking about Wildenstein is not only connoisseurs of French art, but also the spectators omnivorous American talk show where Jocelyn became a frequent guest. In 2008, at the age of 68 years Wildenstein died. His ex-wife also continues to lead a luxurious lifestyle, her phone bill is $ 60,000 a year, while spending on food - $ 547 000.
Source:
www.forbes.ru