We make our way through our days in a cloud of stress and worry. Around too many things that make us worry. Our problems and concerns vary from week to week, but the anxiety never leaves us.
We are concerned about the unnecessary drama of our lives, and behind this veil we find it difficult to remember what's really important.
It is especially difficult to step back and retreat from everyday routine, to see the future.
We are so close looking in life, notice that each wormhole, but standing close to the pimple on the body of our lives, we don't see opportunities.
Time goes by so quickly that the problems that worry us today, the next day, dissolve in the mists of the past.
Looking back, I realize that all the past merged into a single thread and so we are worrying about a year ago, seems to be something empty.
Our life is a mystery.
Living today it seems surprisingly important and at the same time, if you look back, you realize that life is nothing.
And small and large events in life such as birthdays, holidays, travel, relationships, baked in one large pie, which only helps us to distinguish one day from another, when with age, you will sit down and nadkusyvat pie you will remember every moment of getting stuck between teeth. But sometimes something that makes us rethink our entire life.
"I'm only 24, but I chose the last tie..." writes the man who shares his experiences and reflections, after he was diagnosed with cancer.
In his condition he looks at life differently and stresses the importance of those things we normal people do not notice. The revelations themselves are so heavy that sometimes I feel a physical weight had fallen on his shoulders.
And here's what he wrote ...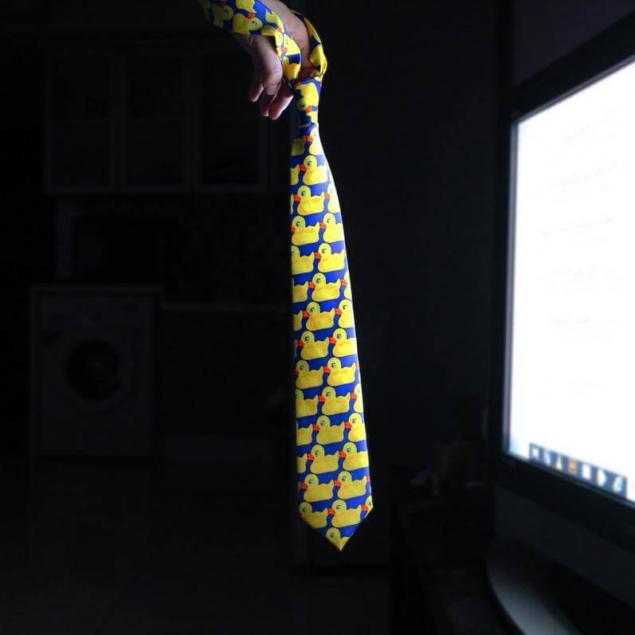 "I'm only 24, but I chose the last tie. The photo that the tie which will be on me during my funeral, to whom remained only a few months. It may not fit my outfit, but I think it's perfect for the occasion.
The diagnosis of cancer came too late to give me at least a small hope for a long life, but I learned of the death of the most important thing.
Most importantly, leaving this world, you have to be a little better than You were when you came in. The way I have lived my life, my existence, or rather, loss of it will have no value because I have lived it without doing anything.
Before I found out about his illness, my mind was occupied by so many thoughts.
When I found out how much time I have left, it was clear to me what things are really important. So, I am writing to you purely because of selfish reasons.
I want to give meaning to his life, sharing with you what I realized: — Don't waste your time at a job that you don't like.
Obviously, you can't succeed and find happiness in something that you don't like. Patience, passion and dedication come easily only when you love what you do.
— It is foolish to fear the opinions of others.
Fear weakens and paralyzes you. If you let him, he will grow until you are left with nothing but your shell. Listen to your inner voice and follow him. Some may call you crazy, others can instill in you the confidence that you are a legend, but never listen to neither.
— Take control of your life, take full responsibility for what happens to you.
Limit bad habits and try to lead a healthy lifestyle. Find a sport that makes you happy. The main thing do not hesitate. Let your life will be determined by the decisions you took, and not those that you have shelved.
— Appreciate the people around you.
Your friends and relatives will always be an endless source of power, and of love. This is why you should not take them for granted.
It's hard for me to fully Express their feelings about the importance of these simple solutions, but I hope you will listen to someone who felt the hard way how expensive time.
I'm not upset because I realize that the last days of my life have gained tremendous value.
I only regret that I won't be able to see all that needs to happen in the near future, I mean the creation of artificial intelligence, or another fantastic project of Elon musk. I also hope that all war will end soon.
We so much care about the health and integrity of our body, until death, do not notice that the body is nothing more than a box (packaging) for delivery of Your personality, thoughts, beliefs and intentions in this world. If inside the box there is nothing that can change the world, then no one will be upset if she gets lost during delivery. I believe that we all have potential, but it takes a lot of courage to implement it.
You can sail through life created by circumstances, losing hour after hour, day after day...
Or you can fight for what you believe and to write a major story of his life. I hope you will make the right choice.
Leave a mark in this world.
Live a meaningful life, regardless of whatever definition it would not be for you. Go ahead.
Life is a beautiful children's sandbox where everything is possible. However, we are not here forever. Our life is short the spark in the fire of this beautiful little planet that flies with incredible speed in the infinite unknown of the Universe. So nice to spend time with passion.
Live your life to wonder and waste time!
Thanks!"posted  
 5 things a man only does for the woman he lovedReceiving depends on giving — no
P. S. And remember, only by changing their consumption — together we change the world! ©
Source: muz4in.net/news/mne_vsego_lish_24_goda_no_ja_uzhe_vybral_svoj_poslednij_galstuk_razmyshlenija_bolnogo_rakom/2016-07-11-41495