Summer is a great replacement to the beloved soup will be beetroot. This cold soup is cooked on a broth of beets, often with the addition of a kvass, kefir, cucumber or cabbage brine. Is good in every family, so the hosts can always use a few recipes of cooking.
1. Beetroot kvass
The recipe for the classic beetroot soup everyone should know. And then the hot summer is always on the table is delicious and healthy lunch. The main thing to remember is that should not be too hard to cool the beetroot, otherwise due to the sudden change in temperature can be drawn.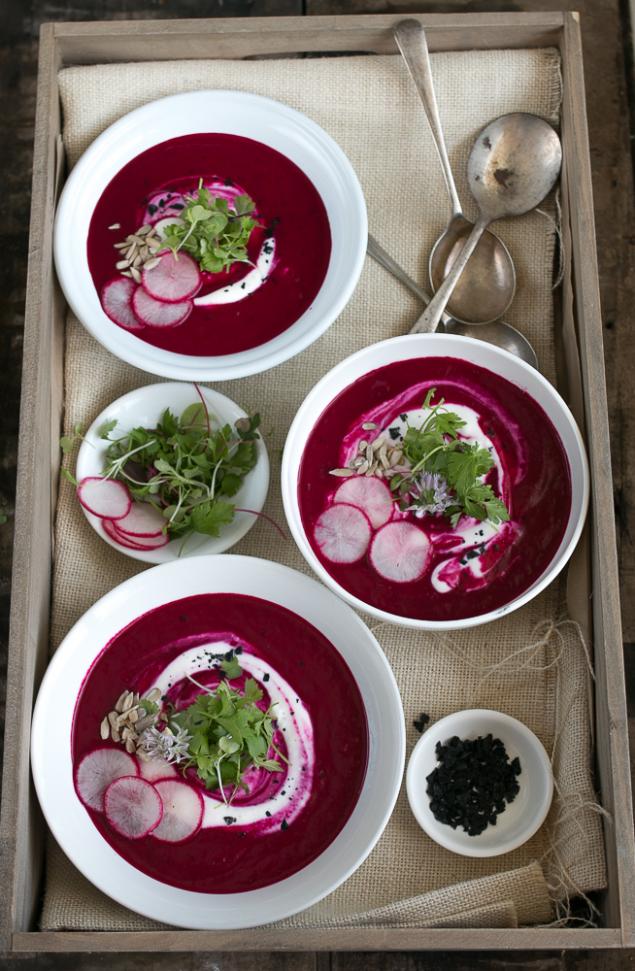 You will need:
350 ml kvass
300 ml beet broth
3 beet
1 bunch green onions
2 cucumbers
2 carrots
2 eggs
0.5 cups of sour cream
1 teaspoon sugar
1 teaspoon lemon juice
salt, dill, parsley
Preparation:
1. All the vegetables wash. Boil the beets and carrots directly in the skin, cool them, peel and cut into strips. Peel cucumbers and also cut into strips. Chop green onions, mix it with salt.
2. All the chopped vegetables, pour the chilled brew and the filtered decoction of beets and carrots. Add salt, sugar, lemon juice, sprinkle with chopped greens of dill and parsley.
3. When serving put in each plate with the sliced beetroot eggs. You can optionally add sour cream.  
2. Beetroot soup with quail eggs, cabbage and leeks
Lovers of creamy soups can be prepared cold beetroot soup in this form. And the usual eggs we would recommend to replace quail. And here in front of you like all the same dish, and the taste is completely different. Try it!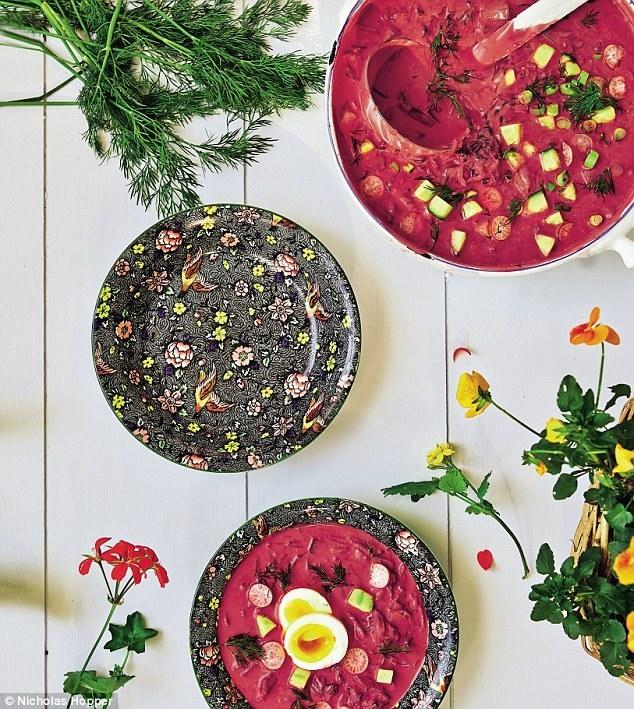 You will need:
4 servings
700 g of beet
1 onion
1 clove of garlic
100 g white cabbage
100 g of leeks
2 table. tablespoons butter
750 ml vegetable broth
200 g sour cream
2 table. tablespoons white wine vinegar
4 quail eggs, hard-boiled
Preparation:
1. To prepare the vegetables. Beets grate on a grater. Onions and garlic are finely chopped. Leeks cut into wide rings.
2. Onion and garlic sauté in butter. Add the cabbage, leeks, beets and a bit put out. Then pour in the vegetable broth, bring to a boil and cook on low heat for about 20 minutes.
3. Soup to blend it, mix with sour cream and season with vinegar, salt and pepper. Allow to cool and keep in the fridge until serving.
4. Before serving, clean the eggs and cut them in half. Soup pour into bowls or soup cups, and into each put 2 halves of the egg. For decoration you can sprinkle with sprigs of dill.  
3. Beetroot in Suzdal with celery
The classic version of the beetroot soup can be turned into a dish with a twist, if the main ingredients, add the celery. Its spicy flavor will make the dish more appetizing, and it certainly will appeal to all family members.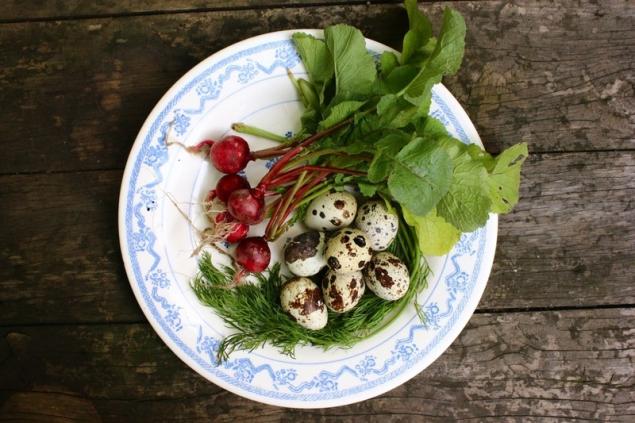 You will need:
800 g of beets
2 table. tablespoons lemon juice
1 table. spoon of sugar
2 tomatoes
2 cucumbers
3 stalks of celery
100 g of green onions
50 g dill
2 eggs, hard-boiled
Table 4. tablespoons of sour cream
salt, ground black pepper
Preparation:
1. Beet wash, peel and grate on a coarse grater. Put in a saucepan, pour the lemon juice, sprinkle with sugar.
2. Tomatoes dip in boiling water for 30 seconds, then with a slotted spoon and put in a strainer and clean. The pulp grind in a blender.
3. Add the tomatoes to the beets, put on the fire, pour 200 ml of water and bring to a boil. Simmer 20 minutes Then add 1 liter of hot water and cook for another 30 min. Let cool and store in the cold for 1 hour.
4. Cucumbers, celery, green onions and dill wash, dry and finely chop. Arrange on a plate, season with salt and pepper. Pour the cold broth with the vegetables in each bowl, add sour cream, diced eggs and serve.  
4. Classical beetroot soup bread kvass
Another traditional recipe of beetroot soup with bread kvass. Young beets here is used together with tops. Preparing this chilled soup is quick and simple. A good way to get enough, when the country is overwhelmed with work.  
You will need:
1.5 liters kvass
400 g a young beet with tops
1 carrot
0.5 bunch green onions
Cucumber 4
4 boiled eggs
dill
sour cream
2 tbsp wine vinegar
2 tsp sugar
​
Preparation:
1. The tops separated from the beet, wash, and finely chop. Clean beets from the skin, cut into strips.
2. Spread the beets in a saucepan, pour 1 Cup hot water, add sugar, vinegar, simmer until tender, add at the end of the leaves, simmer for 3 minutes to Cool.
3. Scrape the carrots, cut into strips, and stew in water until tender. Eggs boil, clean and slice into halves.
4. Onions, cucumbers and herbs wash, dry. Cucumbers cut into strips, onions and herbs chopped.
5. In a saucepan, combine stewed beet with tops and broth, add carrots, cucumbers, onions, salt, add 1 tbsp of vinegar, salt, mix well. Pour kvass, stir again. Sprinkle with chopped greens. Serve with sour cream and half boiled eggs. Add ice cubes if necessary.published
Cook with love ! Bon appetit!  
Also delicious: How to cook vegetable soup with turmeric How to cook beet soup with coconut milk
Source: www.7dach.ru/lublu_gotovit/svekolnik-6-osvezhayuschih-receptov-76228.html