I loved the eggplant in baking, they are incredibly well combined with the dough, although I have them in any kind of love.
Recently prepared similar to pie dough, it was delicious. And puff all gorgeous, my peasants appreciated, left cake to cheer. Highly recommended!
Cooking time: 50 minutes
Servings: 6-8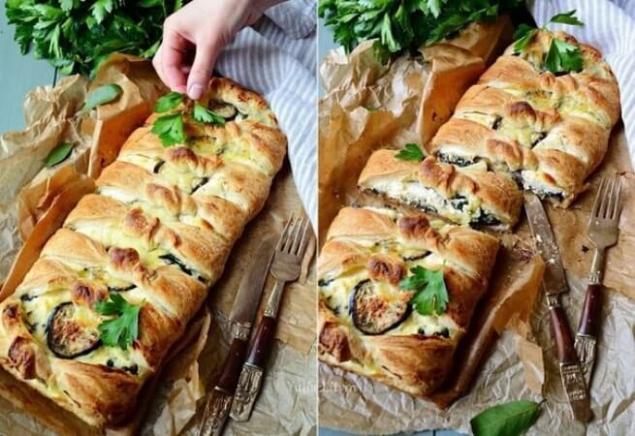 Ingredients:
400 g puff pastry
200 grams of Philadelphia cheese (can replace rigid)
200 g of spinach leaves
1 eggplant
1 egg
2 cloves of garlic
salt, black pepper
olive oil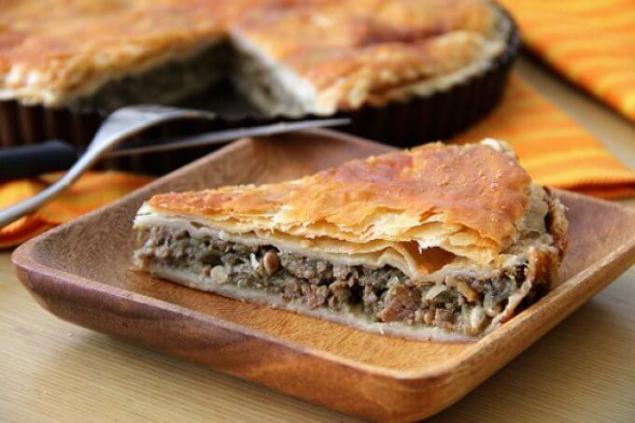 How to cook:
1. Spinach well rinsed and dried on paper napkins. Garlic finely chop and fry in sunflower oil until Golden brown, add the spinach, to embarrass him just a couple of minutes, add salt and remove from heat.
2. Eggplant cut into circles and fry both sides in a dry frying pan until Golden brown, season with salt and pepper them.
3. In a bowl, mix cheese with egg.
4. Roll the dough in a rectangular layer, the edges of two sides of the incision, leaving the whole center of the pie, place them on a baking tray lined with parchment. Along the incised edges, center, spread the eggplant, I have two circles in each row turned out (and still have circles, I have them on top of pie put).
The eggplant evenly distribute the spinach, then the cheese mixture and eggplant again if left. Now to secure the end of the test in a node, you can moisten hands with water, so stronger and "seams" do not disperse during the baking process.  
Also delicious: the Maghreb mousse of eggplant Involtini, eggplant
5. Grease top of cake with olive oil and send in a preheated oven (180 ° C) for 30 minutes. Hot! Although it is delicious in any form.
Author: Yulia Litvin  
Cook with love!  
P. S. And remember, only by changing their consumption — together we change the world! ©
Source: vk.com/academy_main?w=wall-46725206_23214