Cooking a cake takes a little time and in General, nothing difficult. The result is a gentle neprimerno-sweet cake, with notes of lemon and sweet-sour apricot, with lots of nuts.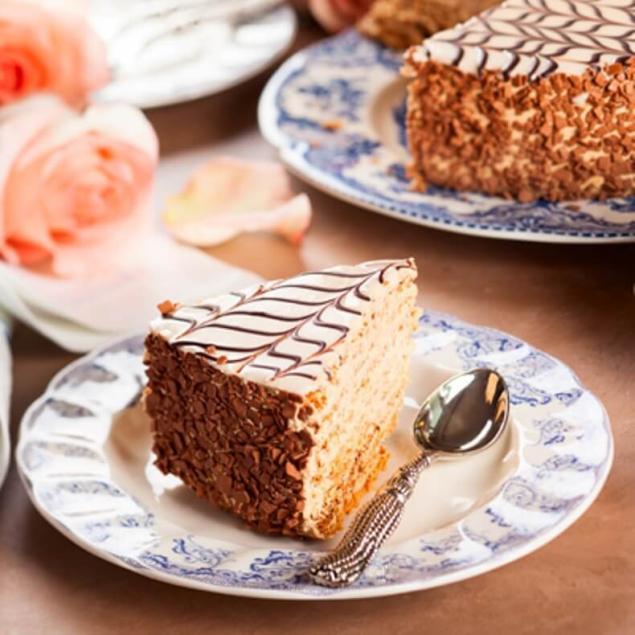 Ingredients:Biscuit:
8 protein
200 g icing sugar
vanilla
zest of 1 lemon
almost 1 teaspoon cinnamon
150 g ground almonds/hazelnuts
40 g flour
Custard:
300 ml of milk
150 g sugar
vanilla
40 g corn starch
3 egg yolks
30 ml rum
300 g soft butter
80 g apricot jam
30 ml rum
Fudge:
250 g of powdered sugar
vanilla
1 tbsp lemon juice
1 tbsp vegetable oil
1 tsp. butter
drops of hot water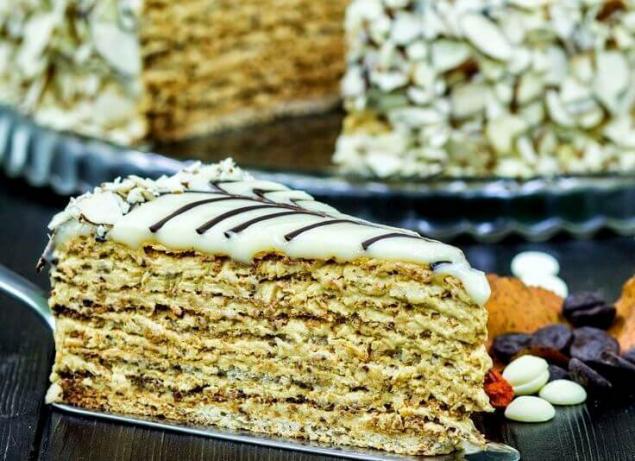 Preparation:1. Whip the whites,
adding powder until stiff peaks. Stir in the zest, cinnamon, flour and nuts.
Preheat oven to 160C (with blowing). On baking paper, draw 6 circles (20cm), and using a pastry bag, squeeze out evenly on dough. Bake for 10 minutes.
Cool.
2. Custard.
Heat nearly all the milk with the sugar, a little Express. Separately mix the yolks, a little milk, starch. When the milk is boiling, remove it from the stove. Whipping, enter the starch mass and return to fire, boil the cream, stirring all the time. Add the rum. Cool.
Whisk the oil, to it add the cooked cream. Cool.
3. Perimate 5 cakes with cream.
The last cake pick up the smoothest. Heat the jam with the rum. Lubricate jam the top of the cake. Let cool in the fridge.
4. For sweet
stir all ingredients, adding water drop by drop until you get the desired consistency. You can always adjust with lemon juice or oil.
Apply the fondant on top of the jam.  
Also delicious: How to make a fondant cake with their hands Crostata with plums: amazing Italian pie5. Heat 40 g of chocolate
and place it in a bag, make a little hole in it and draw stripes on top of cake. The back of a knife, draw the perpendicular strips. Let cool before serving.published
Author: Olga P  
Cook with love!  
Source: vk.com/academy_main?w=wall-46725206_23470