Cape cod, a Peninsula in the North-Eastern United States, known for its wide beaches. Tourists flock here every summer, so the landscape is completely littered with summer cottages. Unfortunately, in the winter most of them will be very cold.
But our main character can take guests all year round.
So what is this dream house?
Unusual outside
This classic American house was built in 1950 and in our time has become a spacious house and Studio of 32 square meters.
The facade of the house is decorated with many Windows of different size. It seems that the architect just couldn't stop at one option and selected all at once. In fact, with their help, an unremarkable facade is an original.
A wide terrace appeared here after redevelopment. In the summer, it becomes and dining room, and living room, just a place to stay. House hidden behind trees, so the sense of privacy of the tenants is guaranteed.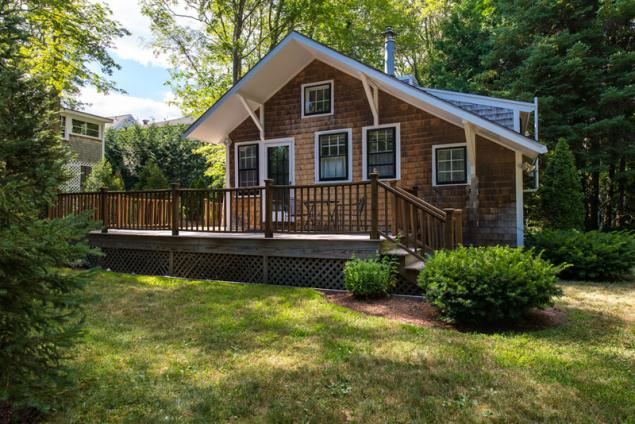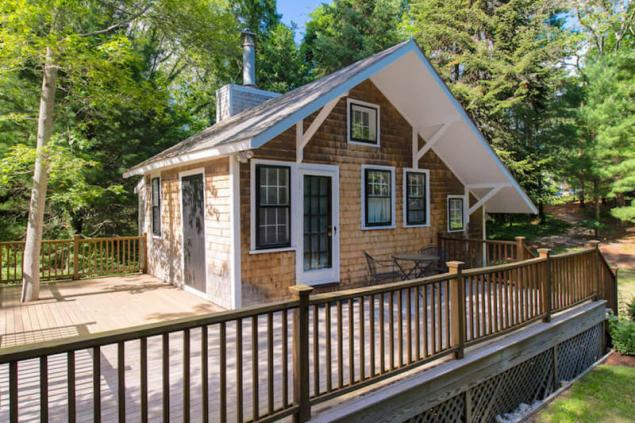 Thoughtful inside
Interestingly, outbuildings, where it is now in the bathroom, did not exist originally. The plan shows how these 3 square unloaded the main area and allowed designers to turn.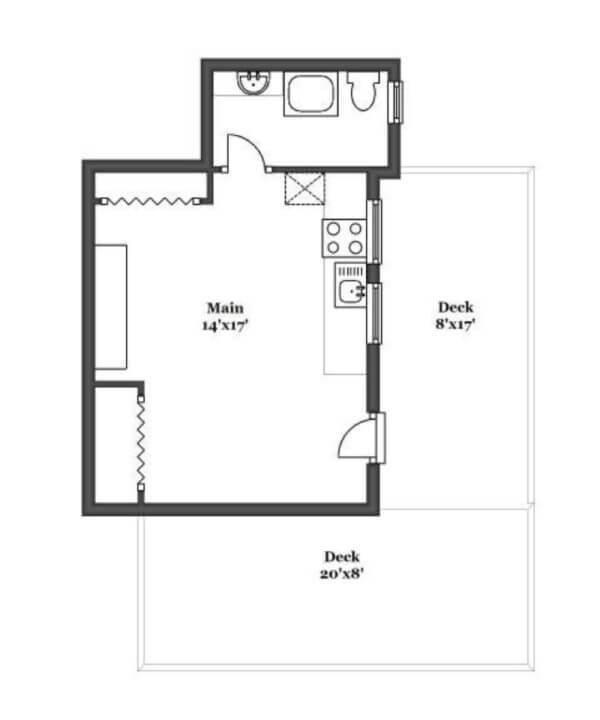 Through proper zoning in a small square appeared immediately
several functional areas:
living room with fireplace,
convenient kitchen,
area for sleeping.
The room is visually extended by classical methods: the white color in the decoration plus large glass area space does not seem cramped.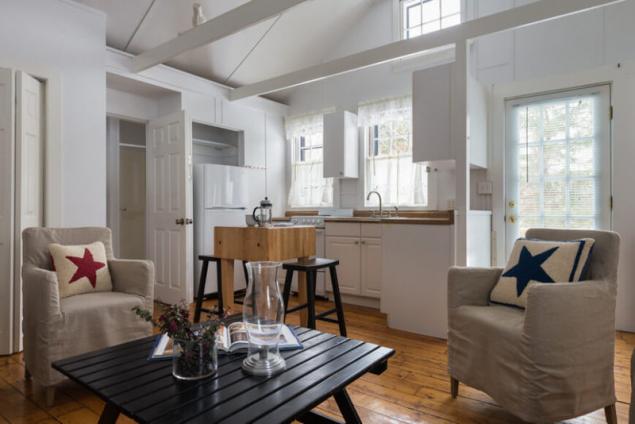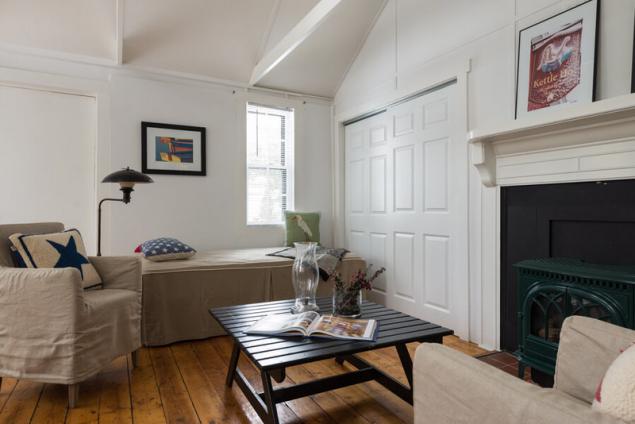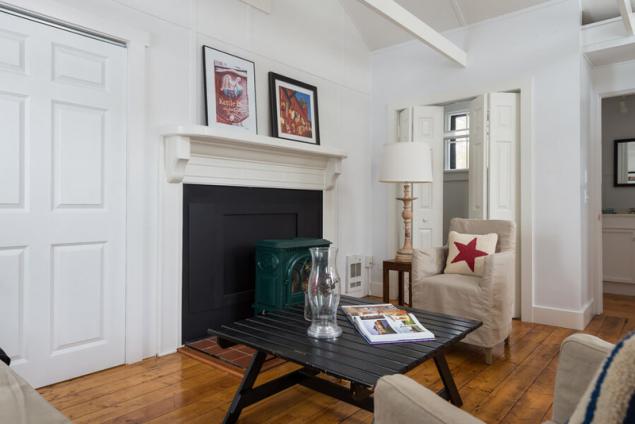 With plenty of storage space
The task storage in such a complex space, the designers decided with surprising ease.
A good example is kitchen.
Wall lockers here fit even in the piers, and a deep refrigerator hid in the alcove. Separating the kitchen from the living part of the house additional rack secured to the beam. At the same time there was an extra storage space for kitchen utensils.
Successfully placed two closets. They are not meant, and one of them even sheltered washing machine and a dryer.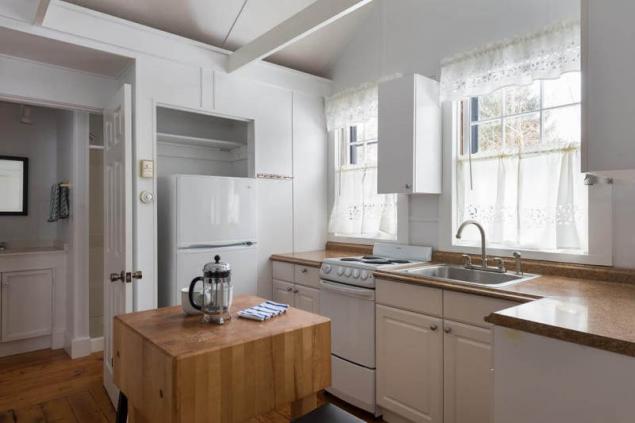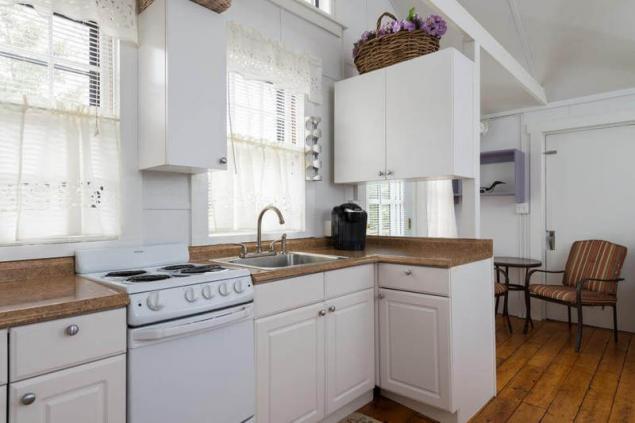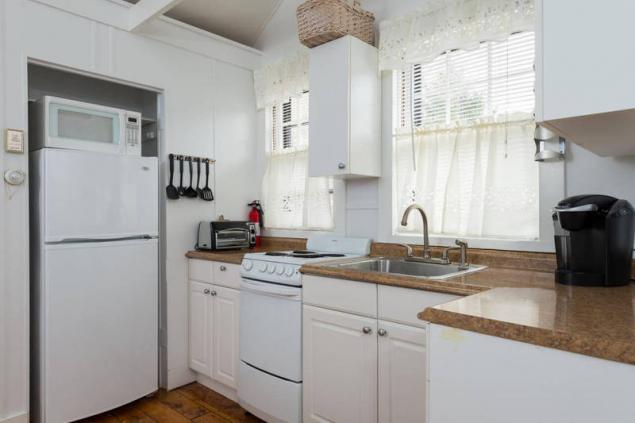 Also interesting: the House with impeccable interior and cozy balcony Beach house Carla Fendi is the imagination and lack of stereotypes
And with bright accents
To maintain feeling of lightness of the interior, without weighting, the designers have carefully set the colored parts.
Basket with flowers, lilac shelf, vibrant paintings and textiles well diluted with white.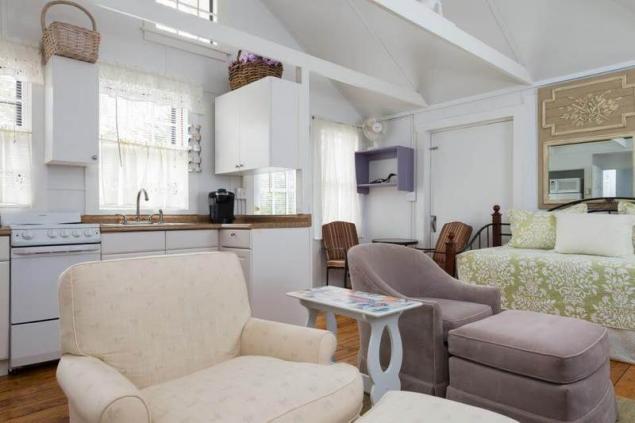 Above the bed is the main decoration – a huge mirror in a carved wooden frame.
And yet there is a small kitchen island made of natural wood, which at the same time plays the role of a dining table, and Breakfast bar.published  
Author: Alexandra Kaldina  
Source: www.inmyroom.ru/posts/13348-uyutnyj-domik-studiya-ploshchadyu-32-kvadratnyh-metra