In 1970 Kalinin Carriage Works finished car manufacturer, called DES (high-speed car-laboratory). Body of high-speed train is a body of the engine head car ER22, who delivered the head and tail fairings and undercar equipment and undercarriage covered on both sides with removable bulwarks. As a result, the driver looks at the way through the two windows: the cab and cowl. DES was originally painted in the colors of ER22: creamy-yellow top - red bottom. On the roof of the car in the head part of a special pylon has two aircraft turbojet engine Yak-40, which provide the necessary thrust to move the car. In the cab mounted remote control aircraft engines, as well as conventional devices brake control and sandpit.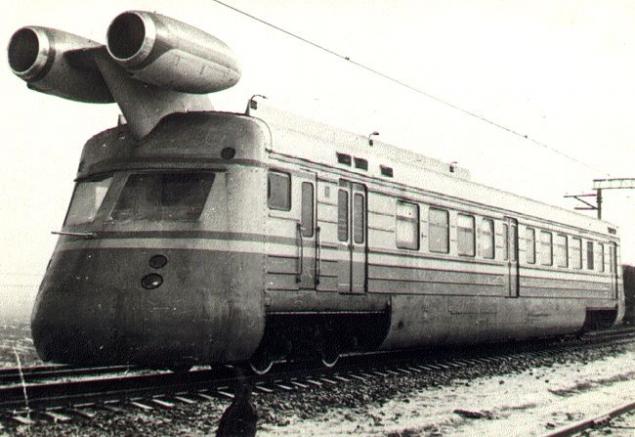 On the territory of KHP. © TVZ 1970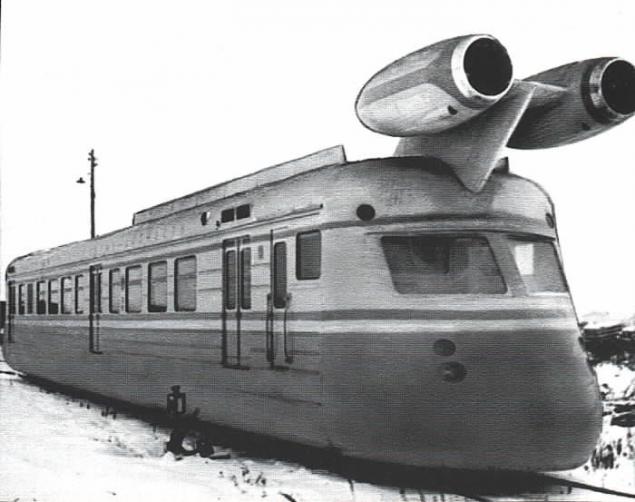 Cab ER22.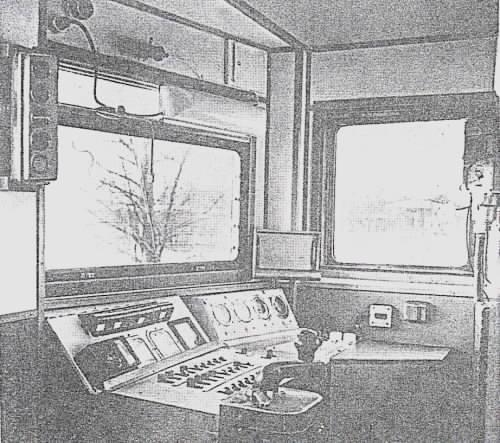 The remains of the territory of KHP. 1985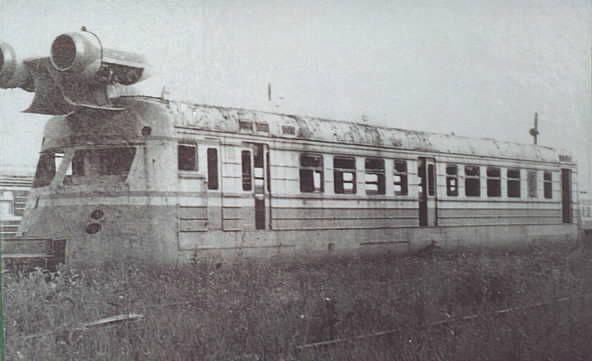 The remains of the territory TIZ. Doroshiha 1993 © Yuri Akimov.