Nearing the Feast, which means it's time to find the appropriate
apple pie recipe

In «Website» is just one in mind! Absolutely lean, fast and megavkusny bulk apple pie does not require kneading, and to prepare (not counting the very baking) will take on the strength of minutes 15.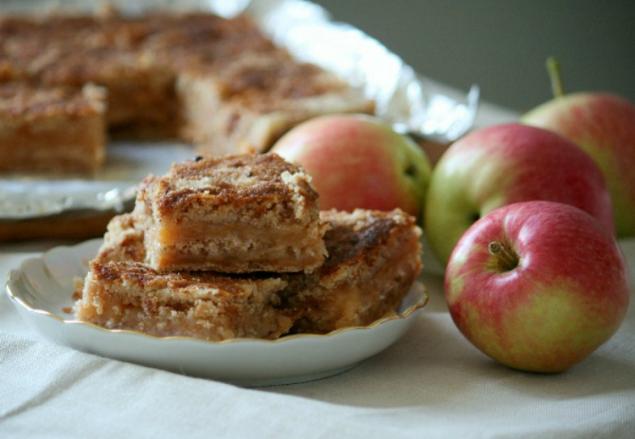 The cake is well grasped, it becomes quite juicy inside, with a crispy crust. Baking humidity can be varied by increasing or decreasing the number of filling

Bulk pie yablokamiIngredienty
1 tbsp. semolina 1 tbsp. flour 1 tbsp. sugar 1 hour. l. baking powder 1-1, 5 kg of apples (preferably sour and juicy varieties) 1 hour. l. cinnamon 2 hours. l. starch vegetable oil for greasing the form

Preparation
Apples wash, cleanse from the core to the sodium a coarse grater.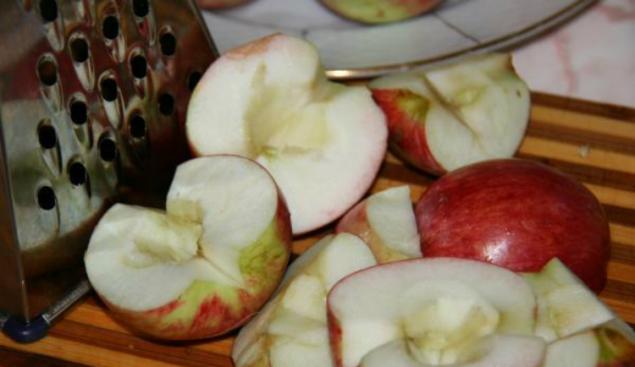 In a separate bowl, combine all dry ingredients: semolina, flour, sugar, baking powder, starch, cinnamon. If you like nuts , feel free to add - do not interfere!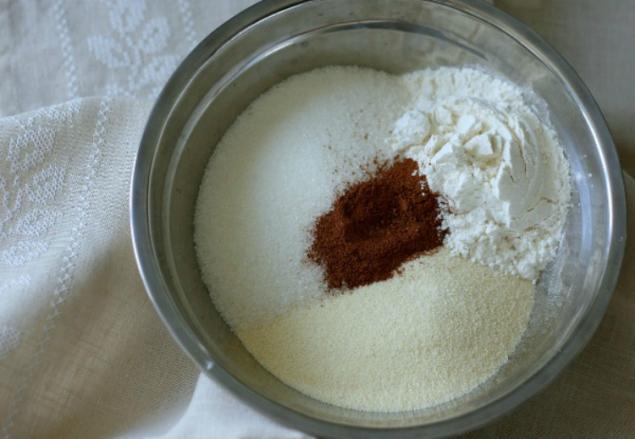 Shots baking dish with foil and generously smazh vegetable oil odorless At the bottom part of the embankments form a dry mixture thickness of approximately 0, 5 cm, smooth. Top with a layer of the same thickness grated apples , then repeat the sequence of the layers, but the latter must be of the dry mixture.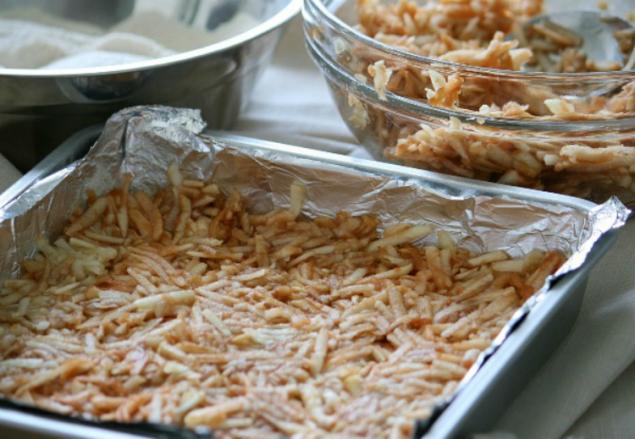 Leave the cake to soak for 15-20 minutes, then bake for 40-45 minutes at 180 degrees.

Get Ready pie from the oven, let cool slightly and we shall cut into portions pieces. You can easily adapt the bulk cake recipe for Multivarki Make more layers and is ready to "Baking" mode 50-60 minutes

. We adore the whole family desserts with apples! It is said that a special flavor this cake the next day, so you can bake it in the evening just in time for the holiday.

Delight your friends sweet pastries: to share with them the recipe

!