Everyone knows that breakfast should be wholesome and desirable that hot. < Yoqa , a hot appetizer of thin pita is the best suited for particular nutritional, delicious and quick breakfast.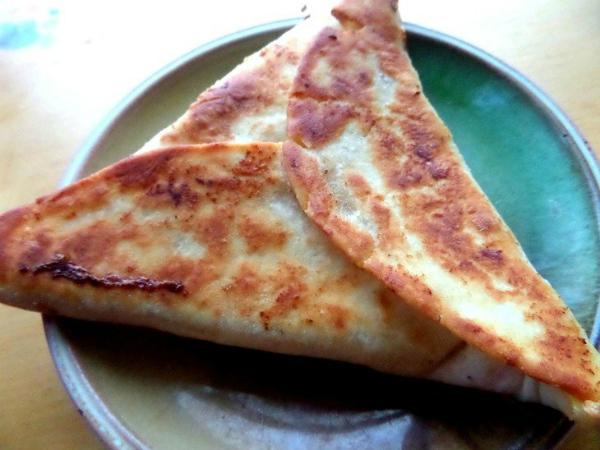 Cakes of Armenian lavash will help out all those who in the morning do not have time to cook complicated dishes, to whom ordinary eggs has become boring procedure, and those who have only one thought about oatmeal is irresistible attack of sadness.

tortillas 15 tortillas minutIngredienty for 1 1 pita bread with a diameter of 20 cm 1 egg < 2 tbsp. l. grated hard cheese 1 tbsp. l. butter salt and pepper to taste

Preparation On the working surface of the decomposable pita bread, break into the center of egg , yolk and puncture smear.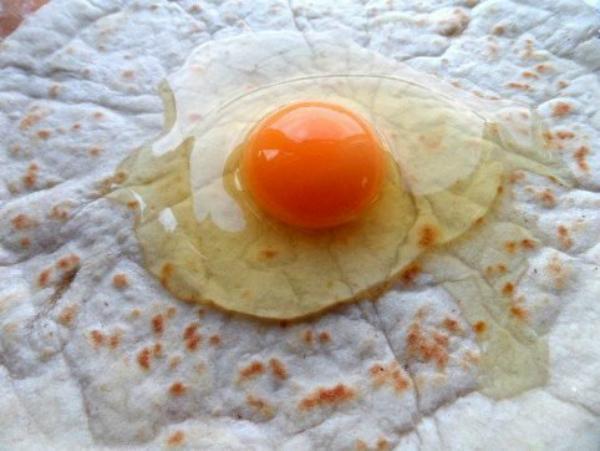 Sprinkling egg grated cheese , pepper, salt to taste. Tuck the edges folded pita triangle.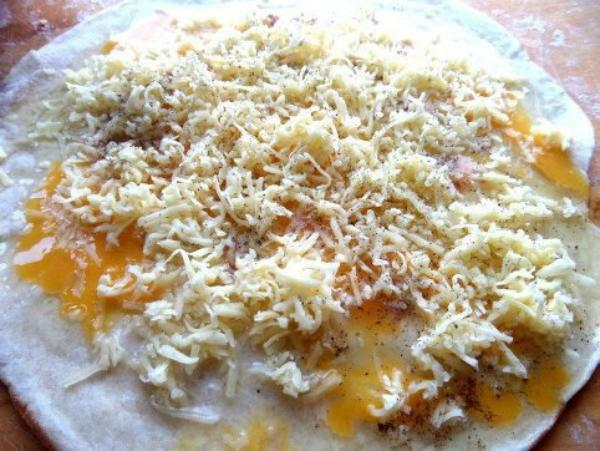 Heat the oil in a pan and put the cake seam side down and fry until browning on both sides.

Just imagine how much more you can put into a cake: ham, greens, canned sweet corn, potatoes, fried mushrooms ... Everyone can choose the toppings to his liking

! The recipe for this yummy worth it to them to share with others!