So lush chops I have not worked. Try them to make this recipe, I was ecstatic! Oat flakes added to the stuffing, not only give the amount of chops, but also make them more juicy ...
These chicken burgers can be cooked in the oven! Another great idea: put a piece of cheese inside the meat, forming the product. < Chicken cutlet with cheese - this is what I prepare for dinner. You can not even think about it calmly, so appetizing dish
!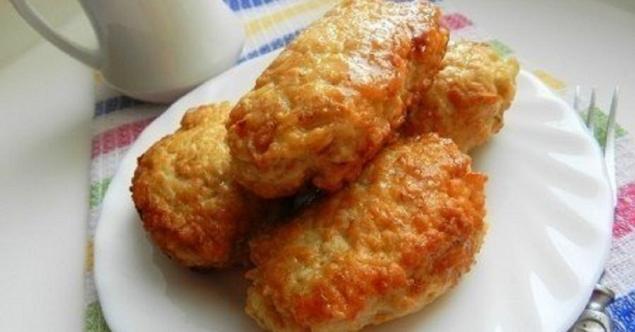 How to cook chicken kotletyIngredienty
500 g minced chicken
1 egg
0, 5, Art. oatmeal Fast Food
0, 5, Art. milk or water
1 onion
2 cloves garlic
black pepper
salt
paprika
vegetable oil for frying

Preparation

mix water, milk or egg, the mixture zaley flakes and leave for 20 minutes. li >
we shall cut onions, crush garlic, mix with minced chicken, cooked in a blender.
Mix swollen oatmeal with paprika, salt and pepper, add them in the stuffing.
fry cutlet in vegetable oil over high heat on both sides, reduce heat and bringing them up to readiness. You can prepare a batter of ground walnuts or ground peanuts, you get crisp and taste that even experienced gourmets will appreciate.

Serve these burgers recommend with sour cream or sweet and sour sauce. Let your friends know, too, how to prepare juicy chicken cutlets , - show them this successful recipe!