Ancient saying goes: "A bird on a table - a holiday in the house." Cooking poultry and game carcasses whole is traditional kitchen of our edges. Especially popular at festive tables were always stuffed articles. And indeed, it is difficult to imagine a modern feast without
stuffed birds !

According to the recipe from the «Website» to make stuffed chicken is not so troublesome, as it seems at first glance. The main thing - to cook with love

Chicken stuffed with ham and syrom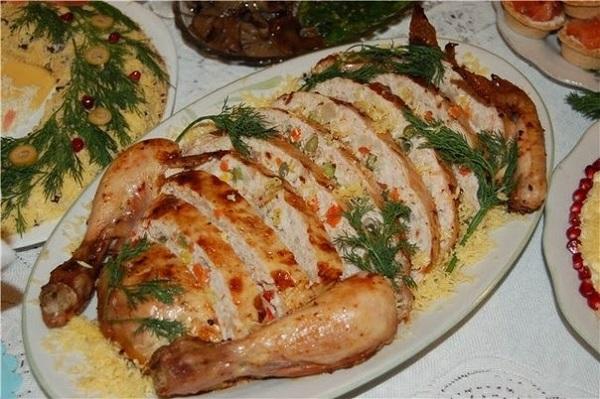 Ingredients
1 medium chicken 100 g ham! 100 g of solid cheese 2 eggs 3-4 Art. l. cream 4 slices of white loaf 1 bell pepper 4 sprigs parsley 1/2 Art. Milk mayonnaise salt and pepper to taste

Preparation
Hen wash with caution skin from it, so that the skin remained tips of the legs and wings.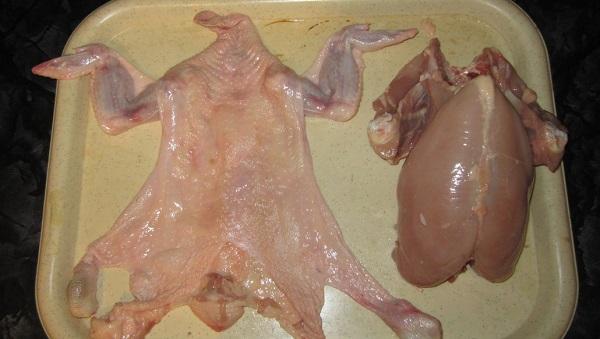 Chicken meat is separated from bones and scroll through a meat grinder. Sliced ​​loaf soaked in milk and leave to swell. We will cut the ham into strips and pepper - diced. Sodium cheese on a coarse grater. Finely chop the parsley. Mix minced chicken, ham, cheese, pepper, herbs, pressed loaf. Add raw eggs, cream, salt and pepper. Salt and pepper inside and chicken skin , laid out the stuffing inside the chicken. Hole sew up chipped or toothpicks.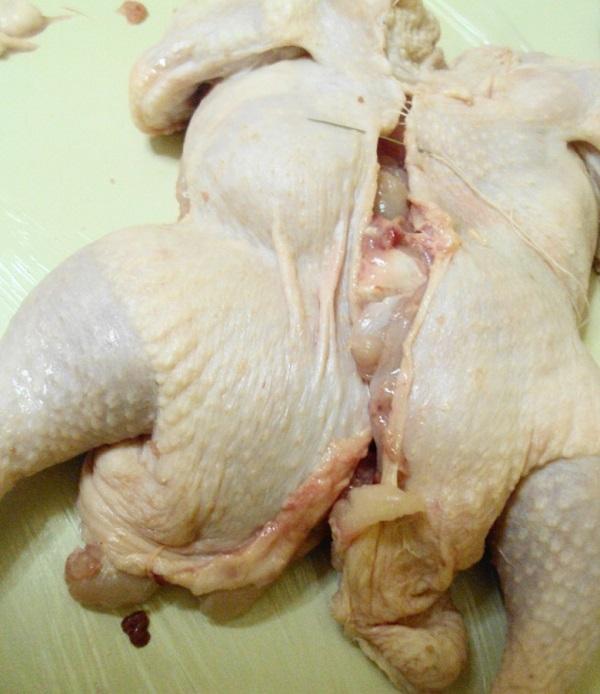 Top smazh chicken mayonnaise, pepper and lightly salt again. Tie the legs and wings thread, so that they in the process of baking is not spread out. Lay the carcass on the oiled baking. Bake at a temperature of 160-180 ° C 1, 5 hours. Periodically chicken watered from the top stand out juice. To get a beautiful crisp , for 5-10 minutes until tender shall add heat. Serve hot or cold, cut into slices.

Chicken cooked in this recipe, do not be ashamed to apply even the most discerning palates! Your culinary skills will appreciate the highest score! Bon appetit!