Morning, many people begin to search for socks, phone, wallet, lost somewhere keys and pins. If your house is such a mess reigns, our editorial staff is ready to help solve this problem. Today we'll show you,
how to organize your home space , that all necessary things at hand!

We hope that our life hacking Home be sure you like!

Where to store things Your hair clips, earrings, necklaces, bracelets lay in caskets and endlessly confused? It's time to find them another place for storage. Beautiful frame will be a magnificent part of the interior and help organize all decorations.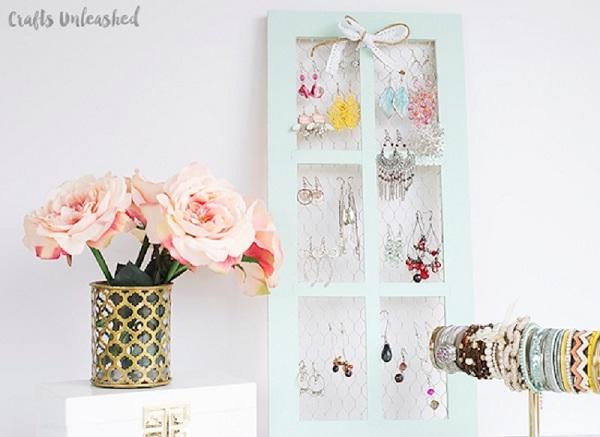 Many women - and excellent needlewoman seamstress. Especially for them, we present the storage box of tapes, tape or decorative tape. Now you do not need to spend a lot of time to find the right hank.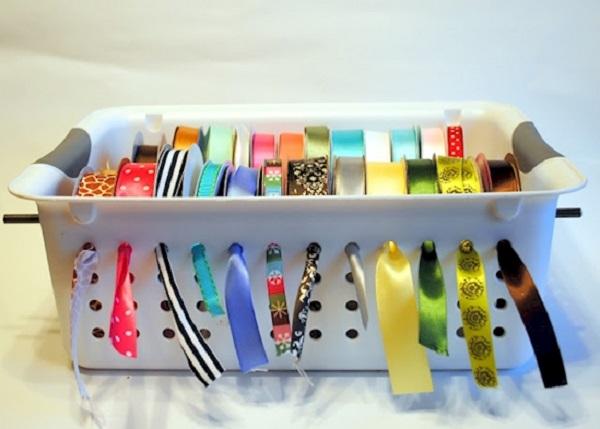 Everyone has a lot of hats, which are crammed on the shelves in the closet and heavily crumple. It is time to stop this mess! This artless design can build each and caps, panama hats and are in perfect condition.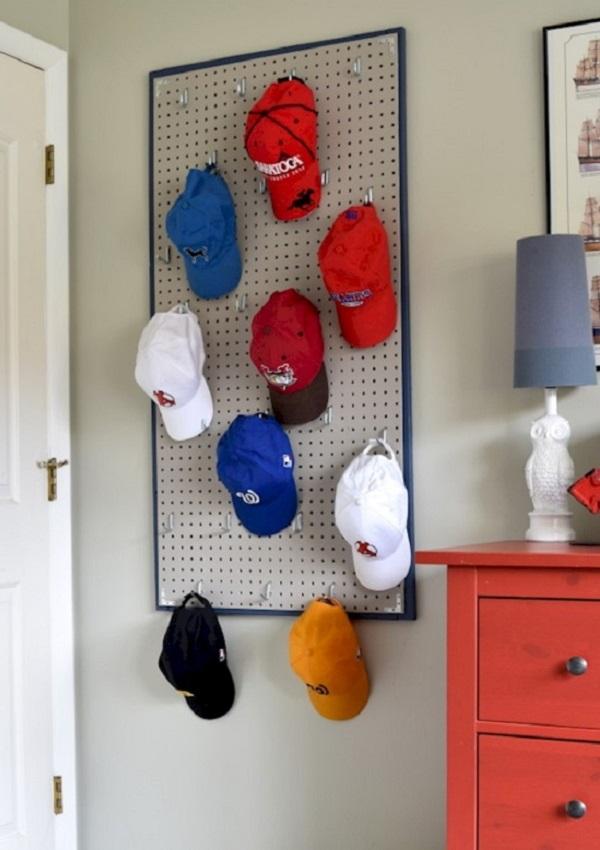 Many girls complain about the limited space in the closet. We offer to your attention a simple trick is to put on the hanger hook usual scrunchy and proden it hook from another hanger. Voila, now the space in the closet has doubled!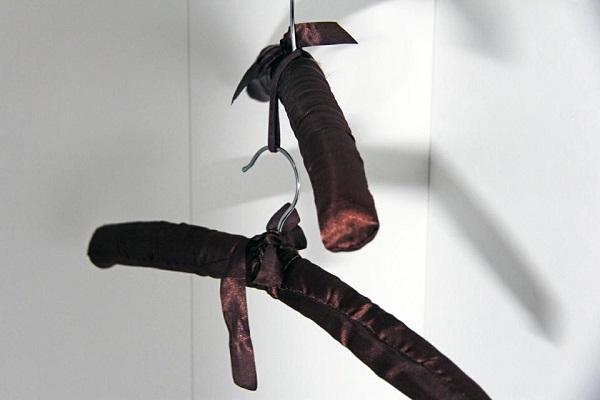 Constantly losing tools? If you can not immediately find the right screwdriver? Then our advice to you: do a small personal organizer of old jeans and forget the long search for the right things
!



Has bothered to look for pens and pencils? Make a beautiful stand of unnecessary jeans!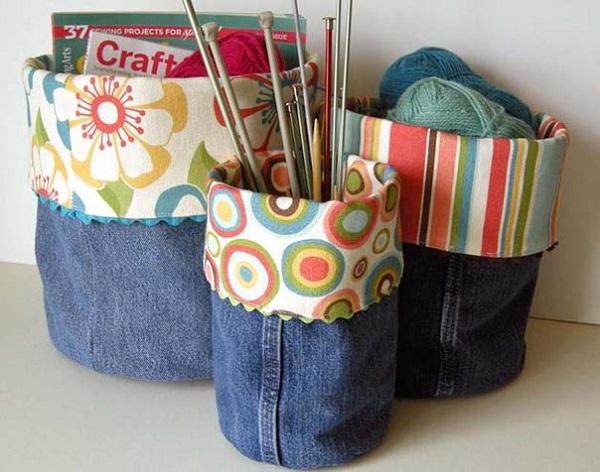 All faced with the problem of charging the phone. It seems to be there and charger, and the phone, and found a socket and charge your device does not work. Whether a short wire, or a table away from the wall outlet. In this case, there is a great idea: make a small pocket for your phone
.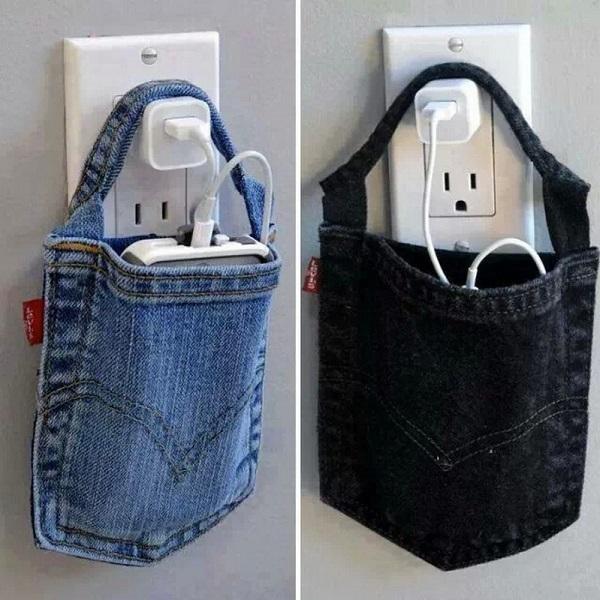 An excellent companion for lovers of embroidery will be unusual organizer for thread made from the hoop.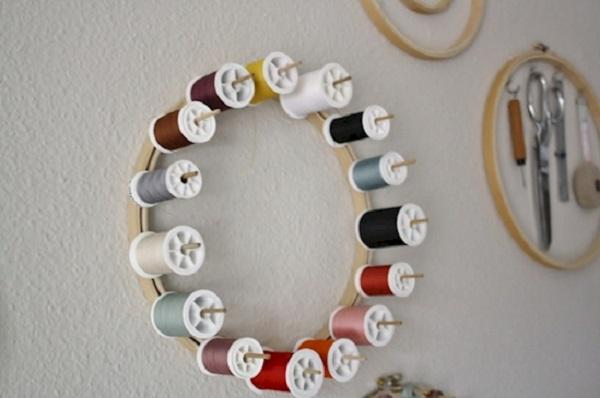 Beer lovers will enjoy this life hacking to save space in the refrigerator. To do this, just need to get this stationery as binder!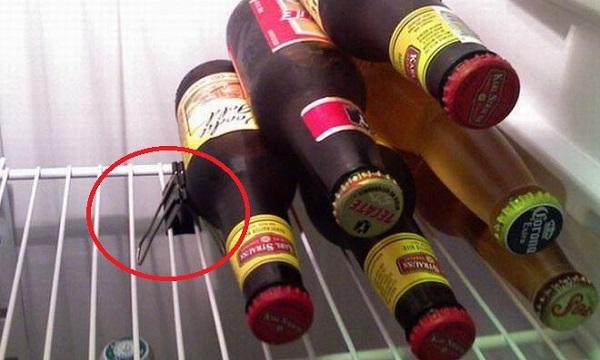 Each the fairer sex has a spice box. Sometimes, grabbing one pack, another time to inadvertently spill. Organize spices help ordinary boxes of pills under the "Tick-Tock».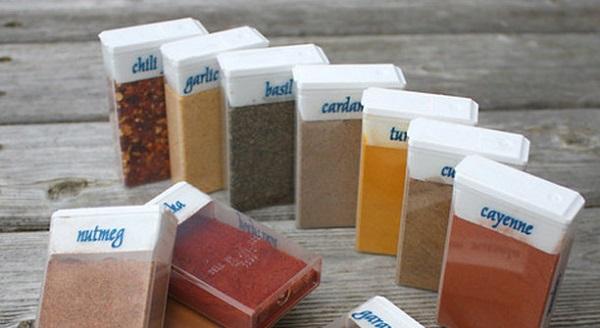 A good place to store children's toys will be suspension grid. Little sly like colorful bags for their favorite treasures.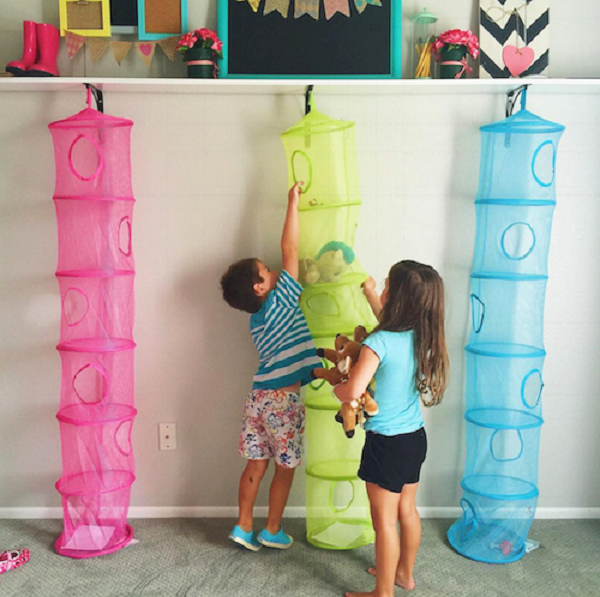 If you are going to work or school, you can not quickly find your favorite clips? This will help you a little magnet. Just attach it to the bathroom and easily find your decorations!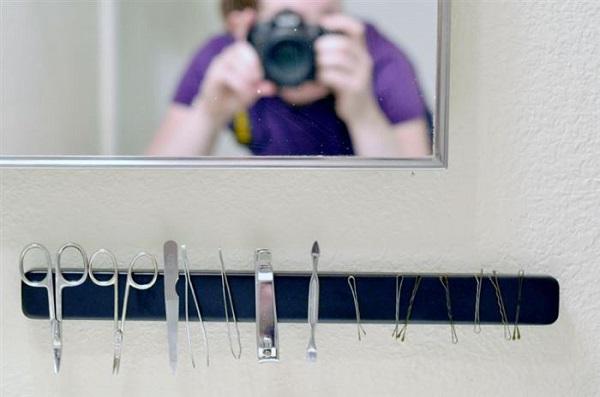 If you enjoyed this article about unusual ideas for organizing space, share it with your friends, do not be greedy!