Excellent vegetarian cutlets with cauliflower - quickly and easily prepared and quickly eaten
!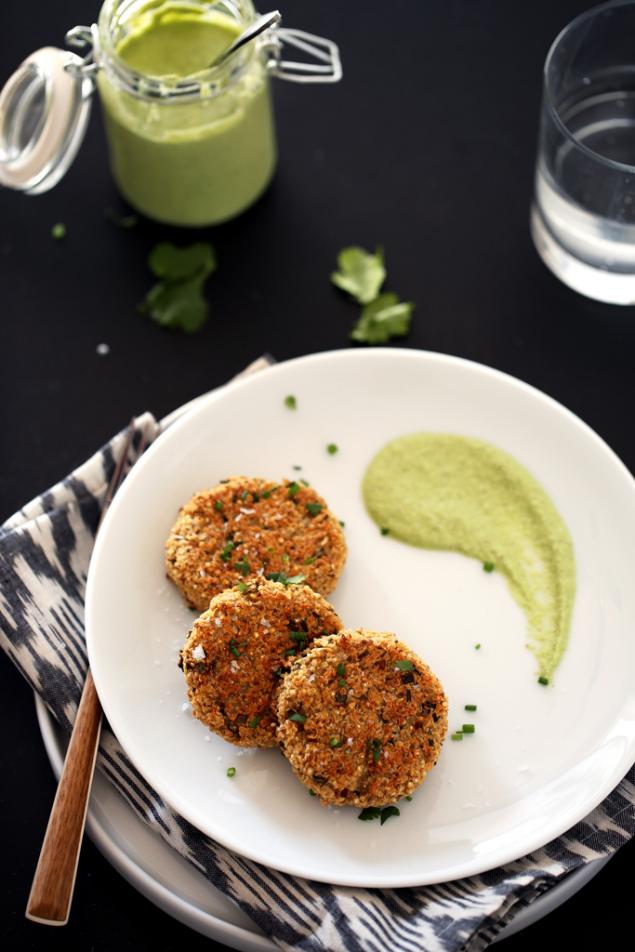 Ingredients (8-10 cutlets):
1 tbsp. quinoa
400 g cauliflower
100 g of solid tofu
2 cloves of garlic
1 \ 2 tbsp. oatmeal
1 tablespoon ground flax + 3 tablespoons water
coconut oil
salt, pepper, chili
Recipe:
Cook the quinoa in 2 tbsp. water for about 15 minutes. While the quinoa is cooked, cut the cauliflower into florets, place in a food processor. Chop the cabbage to rice consistency, then transfer to a large bowl.
Slice the tofu and garlic into small pieces, add the cauliflower, and add 1 tbsp ground flax, divorced in 3 tbsp water. Add the oatmeal and spices.
Once cooked quinoa, let it dry and cool. Add to the mass. All mix well, allow to stand for 15 minutes.
After 15 minutes, the blind 8-10 patties by hand. Heat some coconut oil in a frying pan, fry the patties over medium heat on each side for 3-5 minutes. Serve with vegetables!