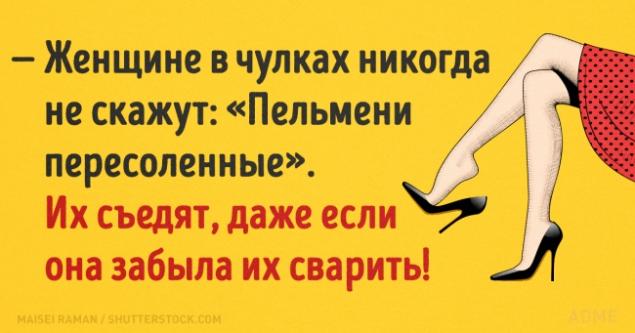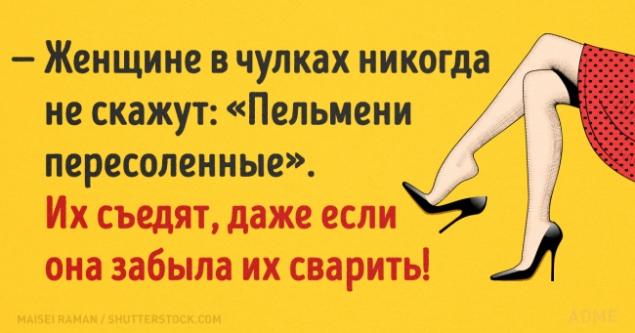 Odessa - a wonderful city, and live in it incredible woman. Their unique sense of humor, legends and make movies.
Website admires inimitable coquetry residents of this city and want to learn how to respond as deftly and wittily as they are.



- Monya, I still cooked soup! Come eat!
- Taki
from what? ! - From the last of my strength Sarah Abramovna son cries from the window:
- Boris! Do not hit so hard Izya: sweat and cold The Jewish mother is considered that the fetus can not be considered viable, until he graduated from medical school or law school ul!. > Experienced Solomon Markovich teaches young neighbor:
- Leva, look here, and remember: a woman - it's always a surprise, but not always the same gift - Izzy, listen to mom and get used to think! If you like Rose - you can not lose time: women are younger, they are more intelligent. And chances are you less and less!






- Fima, you know, sho takoe
etiquette? - Shaw
? - Etiquette - is when you think: "I hope you died!" And say, "Hello!» How Aunt Celia said, "Remember, Lyudmilochka, a woman is always a diamond. But get out of it a diamond or diamond drill - it depends on the skill of the cutter » -! Fima, now stop
! - Little Sophie, but I did not say a word ...
- You think too loud -! Tsiperovich Madam, how can you? All my life I have lived in Odessa and do not know how to swim!
- Yasha, you have 30 years of living next to Domodedovo - and that can fly -? Girl, and I still absolutely free
! - Wait, man, let's be clear: free and no one needs - Sofa L. and sho is your daughter Haechka so thin
?? - Rose Moiseevna and where are ve seen Schaub on vipers grew fat -?! Sarochka what you have me economical
! - Sho such Dodik? You sho do not like something?
- Oh, on the contrary! I still admire when you darn my socks thread from tea bags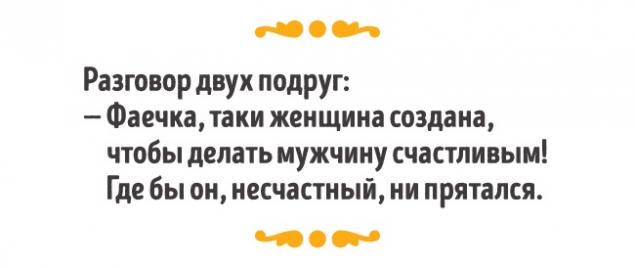 Rose Markovna life teaches very young little Sophie:!
- And remember the most important thing: Cold woman should bask in the coat, bought only for their money - Sarah Abramovna, you are so sweet cheeks
!. - Oh, Sema, it's not! Taki is bags under the eyes As my Aunt Celia: "Man must be lucky three times: from someone born, from whom to learn and to marry»






Odessa spouse scandals:
- Sarochka, you still only care about money
! - Monya, I do not care about the money! They soothe me At the Odessa women two problems: the mirror and scales. There is a passport, but it can be lost -. Oh, Rose Moiseevna, you so clever woman
! - I'm not clever - I experienced. It would be smart - would not have such an experienced -. Faechka docha, you just need a little love
! - I beg you, my mother, in whom is now possible to fall in love ?!
- Oh, really still difficult to find a victim ... Tip from Kira's aunt: "If you do not let go of her husband to drink beer with the men, he starts drinking champagne with women" <. /

Picture on preview: Maisei Raman / Shutterstock





via www.shutterstock.com/pic-372246097/stock-photo-vintage-drawing-of-beautiful-woman-legs-in-high-heeled-black-shoes-and-white-skirt-on-yellow.html?src=q3ywi78cnA6hhYGm5pSRDA-2-123