Citizens are often deprived of the opportunity to buy really fresh, just plucked from the garden vegetables and fruits. And many suburban residents do not always have the opportunity to grow up on his site all he wants. For example, heat-loving species. It affects a limited area of ​​land or unsuitable climatic conditions. The solution may be a device greenhouse-thermos.
More went further, scientists from the Netherlands, who created an unusual home-greenhouse. The idea is to bring together in one home energy-efficient technologies and garden complex.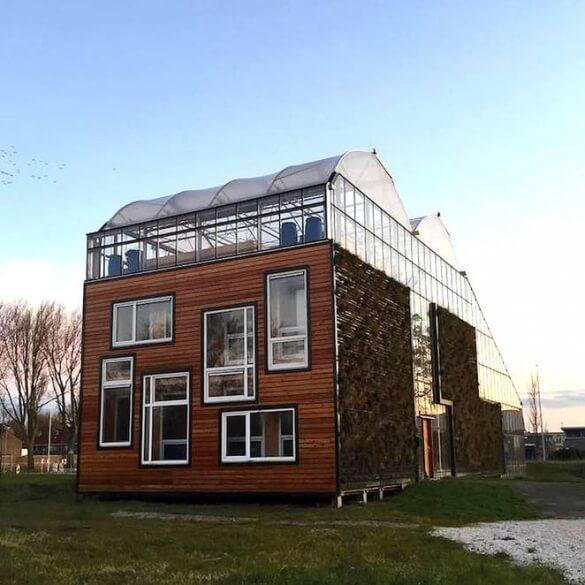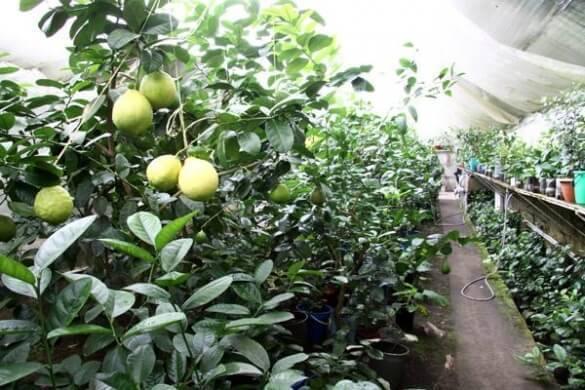 Thus, the researchers want to test the idea of ​​building a stand-alone houses, which will be able to feed their tenants.
For a bold experiment (it is scheduled for the end of 2018) building on frame technology has been built, with a glass roof and transparent walls of the third floor.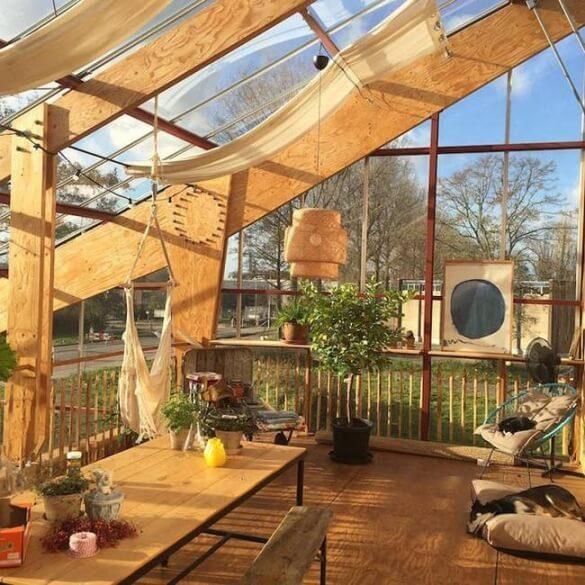 The house is oriented to the cardinal. The angle of slope of the roof is designed transparent so that the plants receive the maximum degree of solar insolation. If necessary, halt the glass curtains. In addition to the greenhouse, the house was equipped with a system of collecting rainwater, which is used for irrigation and technical needs, geliokollektorom and ground heat exchangers.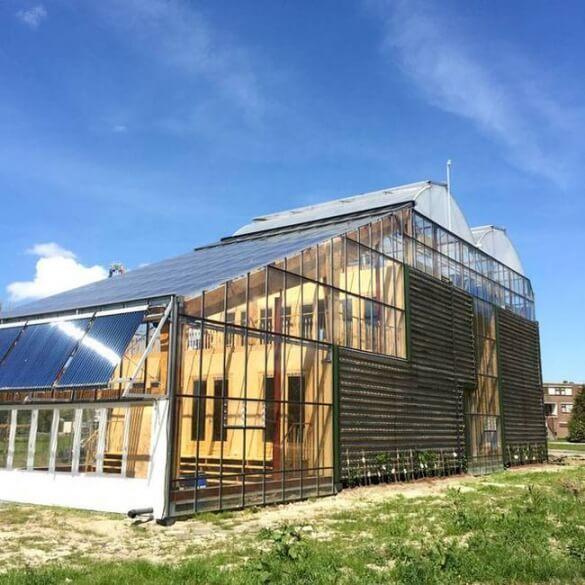 Tests have shown that the idea of ​​working in a greenhouse all year manage to grow a variety of vegetables and fruits. For example, watermelon, tomatoes, peppers, beets, zucchini and cauliflower.
In order to approximate the experimental conditions to the natural environment in the house (on the results of competitive selection) settled a family of four. In the experimental conditions people have to live in their usual rhythm. Despite the theoretical background and detailed instructions, citizens had a hard time. Affected by the lack of practical experience of life "on the ground».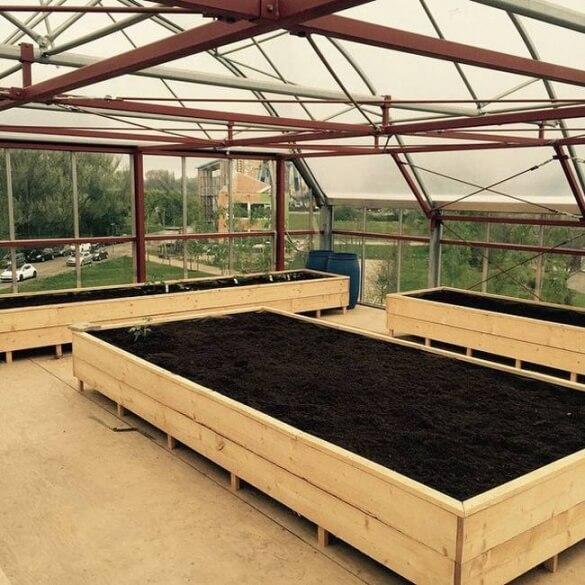 So people had to adjust their schedules under the garden. Get up early in the morning, to distribute duties, weeding, fertilizing, to decide who and what day engaged in watering, caring for plants, control of the work of the ventilation system, etc.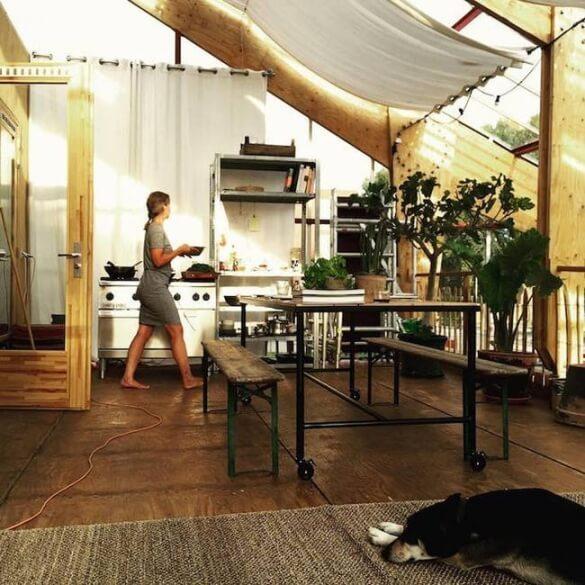 According Helly Scholten (wife of the head of the family) once they left home for a few days in the summer, and when they returned, they found that the plants planted in a vertical garden, died because of the heat and lack of moisture.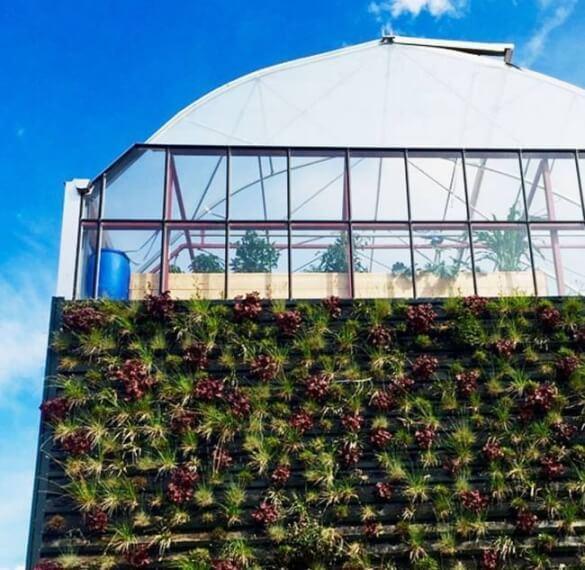 This was the lesson of the family and forced them to take to the experiment than as a fun game, but as a serious work that requires a lot of effort and knowledge. It went smoothly. Now the Dutch completely self-sufficient in vegetables and fruits, and even left a surplus.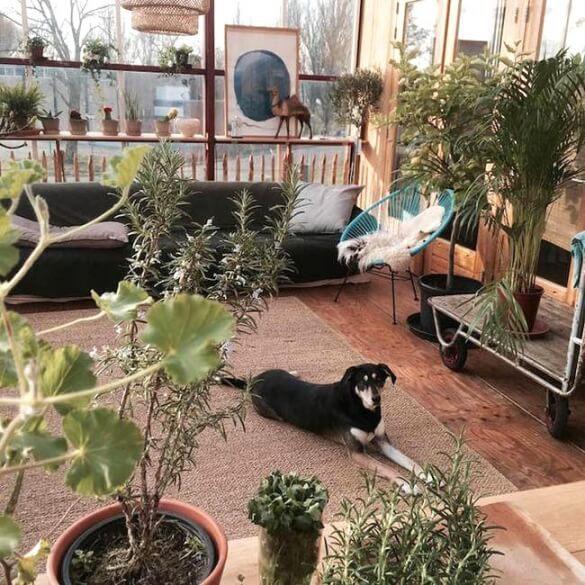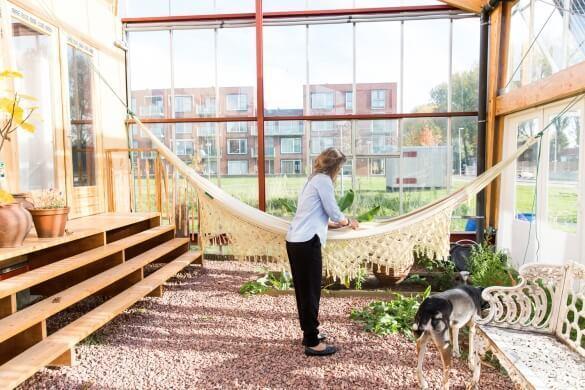 The developers emphasize that although the house is experimental, it is fulfilled in the technology, are looking for ways to improve the home, combined with a greenhouse. In the future, the researchers plan to put the production on stream housing sets, so that everyone was able to get his personal garden.