eleven. Necessary equipment
Depending on the quantity produced in the month of salads is necessary to select the equipment. So, if you plan to produce products in high volume (more than 5 tonnes per month), you will need to purchase industrial lines for the production of salads (full cooking cycle + packaging). The prices for such equipment starting from $ 100 000.
If you initially plan to produce up to 5 tonnes per month, you can do a minimal amount of equipment: food processors, meat grinder, refrigeration equipment, knives, utensils and other kitchen equipment. Salads are produced and packaged by hand. In this embodiment, the equipment costs will be about one million rubles.
In the catalog Equipment for the production of salads is an overview of the various configuration options.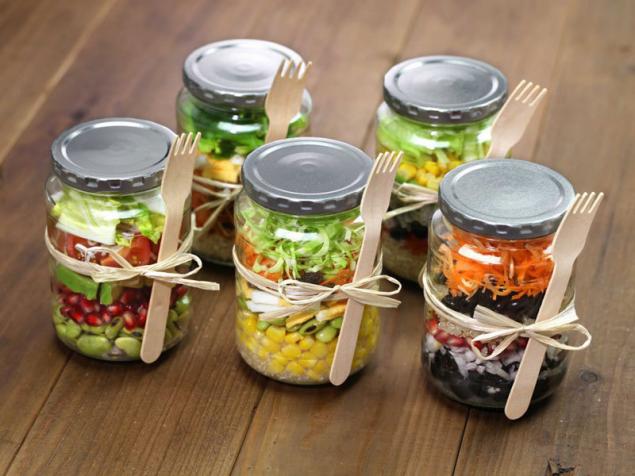 12. Raw materials and suppliers
The main criterion for the success of salad shop - it is the high quality and tasty products. And this is achieved one thing: if you make of Salt of quality raw materials and does not violate the recipe cooking (trying to put in a salad "cheap" ingredients)
. In order to reduce the purchase of quality raw materials procurement costs necessary to carry out at the peasant farms, as well as from reliable suppliers.
13. The room for the shop salads
The room must meet the requirements Sanitary requirements for food production. The room must be:
Hot and cold water,
sewerage,
electricity,
Room for salads,
room for storage of finished products,
storage room for raw materials and ingredients,
staff room (shower, room for changing clothes).
Area depends on the number of employees and production volume.
So to accommodate the plant for production of salads capacity of 100 kg. for a change, the minimum floor area must be 100 m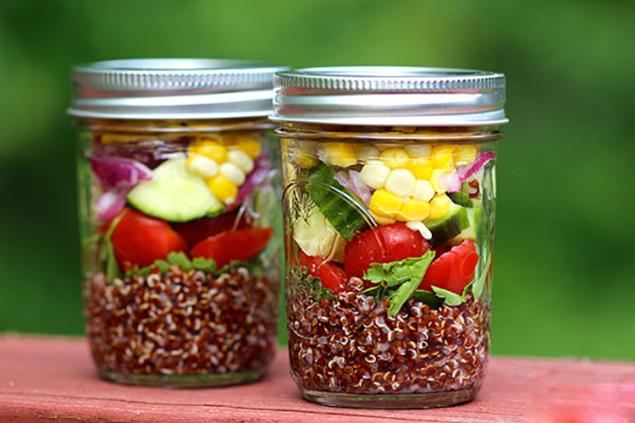 14. Staff
The shop about salads, capacity 100 kg. shift work should include the number of staff.
Director.
It is engaged in general management, control over the work of personnel, procurement of raw materials, as well as deals with all matters related to the implementation of the finished product.
Cooks.
Cooks work in shifts, 12 hours a day. For the smooth running of the shop must be 2 shifts of workers. Each change is and the 1st senior chef and 3 cooks. Each chef must have sanitary book.
Total total staff of 13 people.
14. Assortment
The range of shops for the production of salads must be no less than 20 species, and is constantly updated. Also the range of products should vary based on the season, in the summer of the great demand for light salads, and vice versa in winter.
2. Organization of sales of finished products
2.1. Sales of products
For small production volumes (up to 5 tonnes per month) implementation of products can be made through supermarkets and grocery stores (supermarkets willing to work with local suppliers of perishable products). For large volumes, we can consider other distribution channels, such as the implementation of directly to customers (customer orders by phone salad) or through retailers by organizing their own outlets
2.2. Advertising
If you plan to sell its products through grocery chains, the advertising is almost not needed, the product quality is the main advertising. But it is necessary from time to time to run a small advertising campaigns (radio, stretching) to increase sales volume. In advertising, it is desirable to focus on the quality and sustainability of the finished product.
3. The formal business organization
3.1. Legal form
The most appropriate organizational form for this activity is the "Individual entrepreneur". The process of registration in the tax as an individual entrepreneur is quite simple, as the minimum set of documents and collection of documents does not take much time.
3.2. The taxation system
Activities salad shop for preferential tax treatment: The single tax on imputed income for individual activities (UTII)
. The declaration is dealt 1 time per quarter. In this system, the tax is paid on UTII, as well as social taxes on salaries of employees (UST and personal income tax).
An important point: If you plan to open a shop for production of salads in Moscow or St. Petersburg, you should walk choose USN (simplified form of taxation, income minus expenses), as UTII in these cities does not apply
. 3.3. Accounting
For small volumes of production and the number of employees accounting and tax accounting is optimally transferred to the outsourcing of specialized accounting firms.