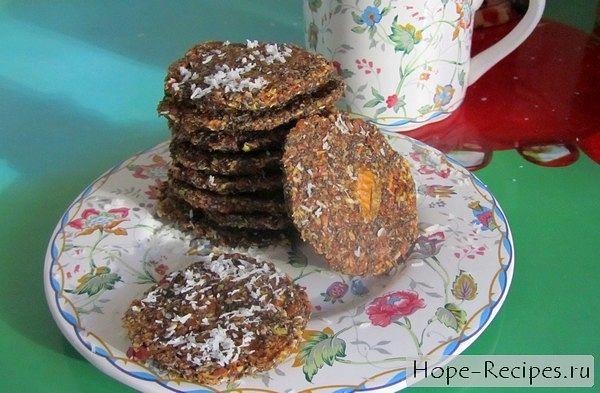 Very often, my husband and I for breakfast drink fruit juice, thanks to our juicer :) Most often we press the juice from apples, sometimes with the addition of carrots or beets. This is the best start to the day, cheerfulness, positive and vitamins guaranteed! By the way, a glass of fresh juice in the morning on an empty stomach will save you from problems with the intestines and the entire digestive system. A liver is considered to be the most useful mixture of apple juice + carrot + beetroot. So, after extraction of juice each time remains cake. And what is the cake? This is a pure cellulose, the truth is devoid of vitamins, but nevertheless the use of fiber for health is obvious and has long been proved.
Fiber acts as a kind of intestinal broom since not be digested, and cleans an entire digestive tract together with a removing dust and slags. Usually we pomace from juice throw. But because it can collect and prepare various dishes. For example, one friend of ours told us that the cake of carrots with pleasure turns into a spicy salad. Carrot cake flavored with mayonnaise, salt and garlic and eat with pleasure. Well, we decided to experiment with apple pomace. The result was a tasty and healthy cookies from apple pomace.
To prepare apple cookies, you need to take:
pomace from apple pomace few;
3-4 large Iranian tamarind;
Poppy and coconut to taste;
2 tablespoons soaked flaxseed;
optional honey.
A cookie is a little different. Most belong to the category of dishes live cooking and wholesome food. You can eat in the post, and if you are hypersensitive animal proteins, in this recipe, not at all. To get 100% Useful cookies, I have not baked in the oven and dried the dehydrator on a gentle heat. If dry foods at a temperature not exceeding 40 ° C, the all nutrients are preserved.
So, after a delicious apple juice pomace cake collect in a separate bowl. Then shift the apple cake in the bowl of a blender, add the pitted for sweets and flax seeds. Flaxseed should be pre-soaked in water for at least 2 hours. 2 tablespoons seed water half-glass. The seed swells and forms a thick mucus, spread flaxseed with this mucus, it concentrated nutrients.
Grind all the blender until smooth. Then add in our impromptu pastry poppy and coconut to taste. It can be 1-2 tablespoons, or even in a glass floor, as you like. If you prefer a more sweet pastry, then add to the dough a couple of spoons of honey. Thoroughly mix with a spoon and form a flat cookie. You can bake them in the oven at the lowest temperature, laying out on the laid parchment baking. Or dry in a dehydrator for several hours on both sides.
As a result, we get healthy and delicious cookies that will not harm the figure. You can use them as a healthy snack or eat a bit of sugar with tea or juice.