Bernie and Diane L'Heureux (Lierow) can be regarded as an ideal couple. They have given birth to and raised five wonderful sons. And when the four of them have grown up and left the parental nest, the couple decided to have another child.
Since Diana's age it was quite dangerous to give birth, the couple decided to adopt a child. When they looked at photos of orphans, their attention was drawn grainy black-and-white picture of a girl with piercing eyes. This low-quality photo stands out sharply against the background of other color images. And something inside of Diana prompted, that it should adopt precisely this girl.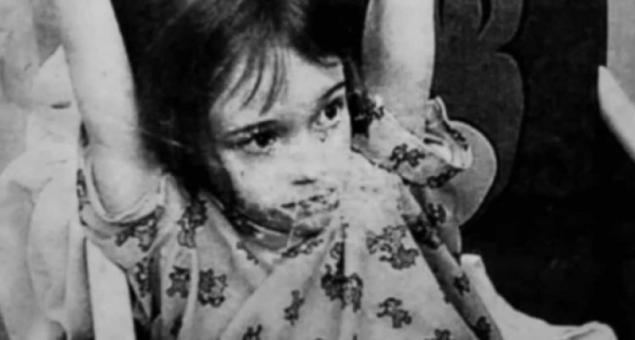 When Bernie and Diane said they wanted to adopt a girl, which is shown in black-and-white photos, social workers began to dissuade them from this idea. First of all inquiries about the baby they replied evasively. Employees simply said that the girl "something wrong" and advised not adopt it.
Nevertheless, Bernie and Diane persevered. Then social workers told them the terrible truth about the girl. She was 9 years, but because of the terrible treatment of her, she remained mentally in infancy. She still went to a diaper, just beginning to wean from the bottle of milk, and she could not even talk ...
Despite all heard, Bernie and Diane still not given up the idea to adopt the girl. Then the workers in detail told about the terrible past girls. It turned out that it is almost wild. Up to seven years, parents treated her worse than an animal!
Detective Mark Holst, who discovered the girl recalled: "I was 27 years serving in the police, and this is the worst time in my career! Everywhere in the house was terrible mud. From the ceiling hung a spiderweb underfoot was a lot of dog feces, and all around everything is literally swarming with cockroaches. And among all this horror, we found emaciated 7-year-old girl alone in a wet diaper. »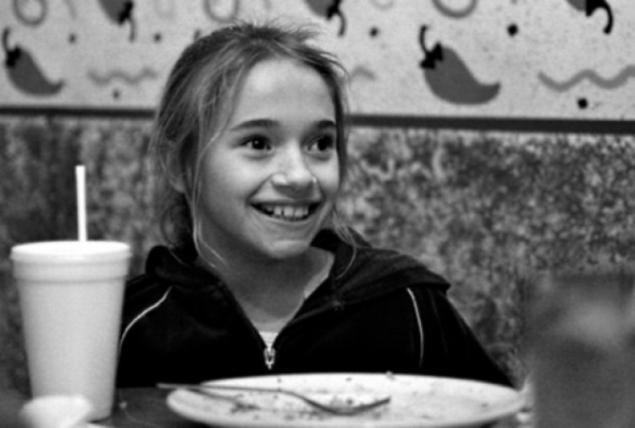 The biological mother of the girl was deprived of parental rights and appointed her psychiatric treatment. A very little girl, whose name was Daniel, was sent to a special shelter. There she began to gradually accustom to a normal life, but it was slow.
But if a half years in an orphanage, Daniel has learned to eat solid food, the rest of the things were almost as sad as during its detection ...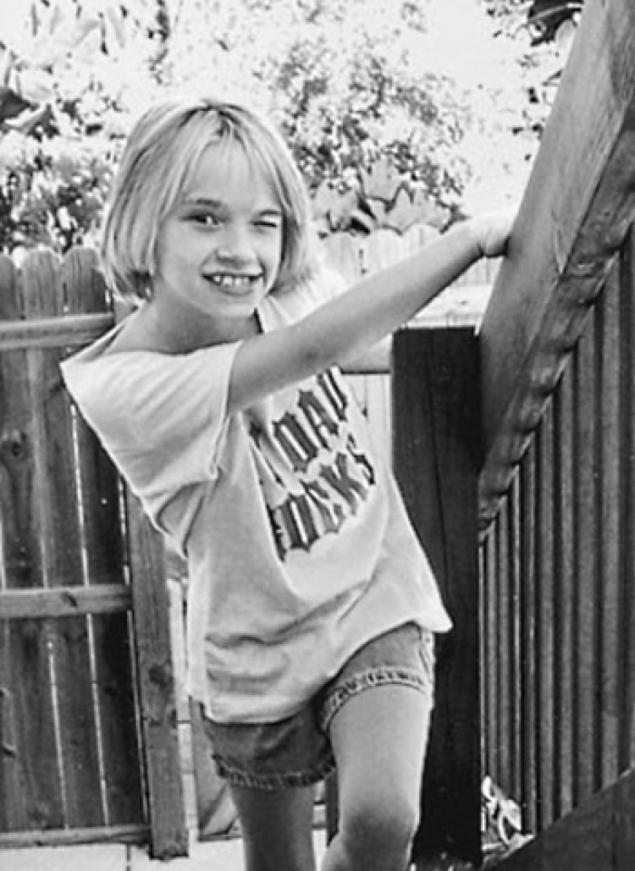 After learning the truth, the girl, Diana and Bernie were amazed, but did not give up their intentions. Since the case with Daniel was extraordinary, they have decided to gradually accustom the child.
«When he saw me for the first time, Daniel fearfully huddled in a corner. It was more like a small animal than a child. But looking into her eyes, I knew I had to be sure to help her ", - says Diana
.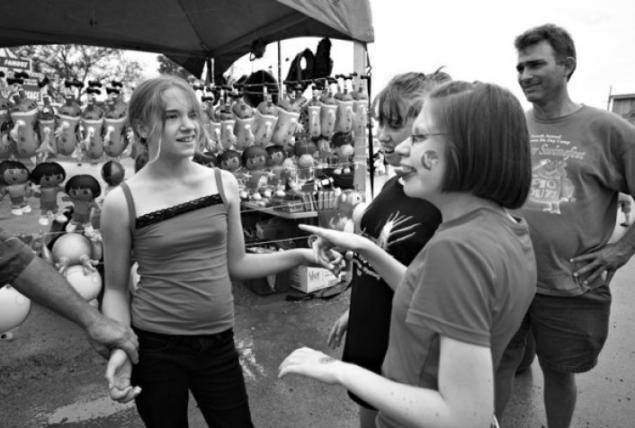 Social workers say that between the girl and her new mom immediately felt a spiritual connection. After Daniel usually fell into hysterics at the sight of strangers. She rushed across the room, and they strove to bite when approaching people. Diana was one of the few that immediately managed to win the trust of the girl.
Within two weeks, Diane and Bernie every day visited the girl in the shelter, carrying with it more and more time. And when Daniel finally confided in his new parents, it was allowed to move into the house to the new parents.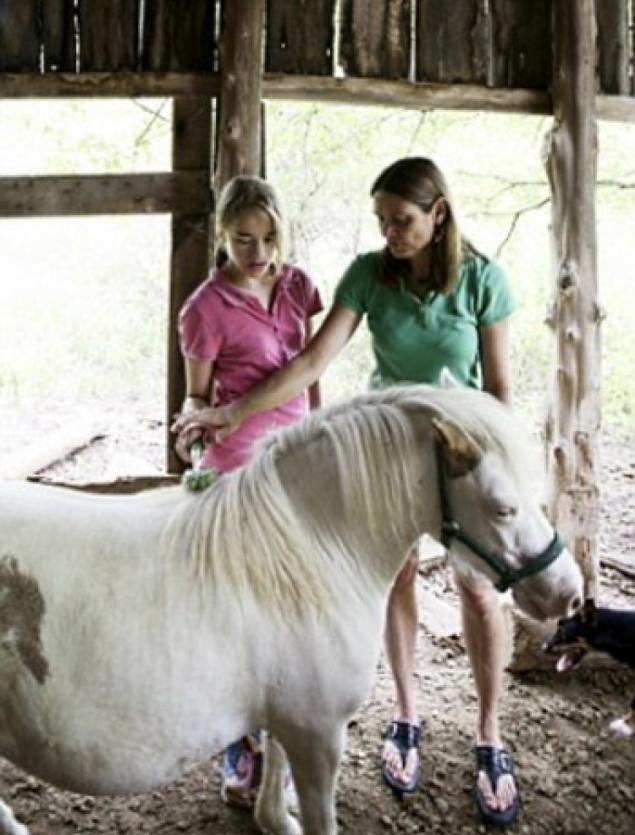 Naturally, Diane and Bernie in the education of girls help professional psychologists and special teachers. But by their own admission, the couple without their help did everything correctly. In their house girl began to change before our eyes!
During the eight years that Daniel spent in the family Leroy, it is fully transformed. In the 13 years of its development level has been on a 6-year-old child's level. And now it corresponds to the pupil of the middle classes.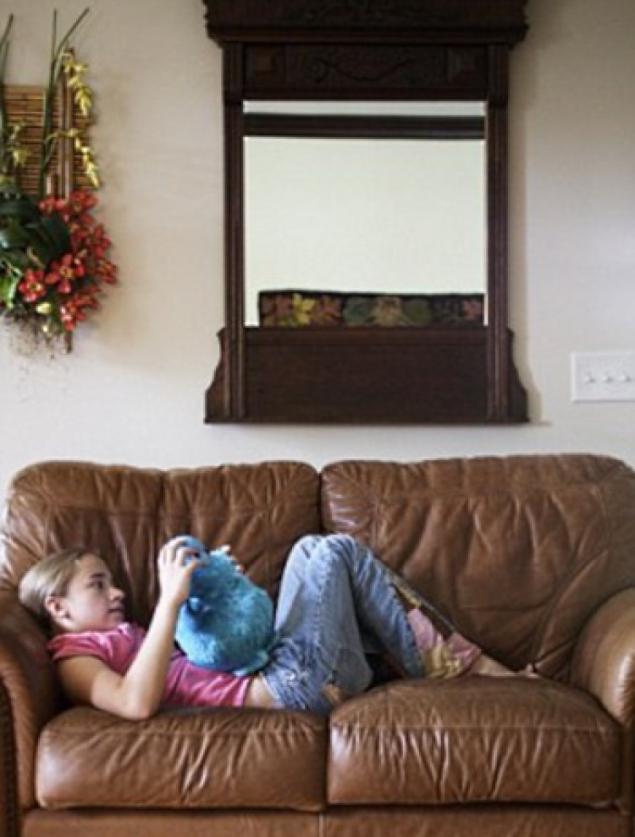 Diane and Bernie own example showed that love can work miracles. If you are touched by reading these lines, be sure to share them with their friends.
:
Loading ... Loading ... Loading ...
Liked? Share with your friends!
Loading ... Loading ...