At the mention of the killer grows cold blood in his veins, but worst of all, when the killer - the children. It does not even fit in my head that a child may be capable of murder, but still so cruel. Here is the story of bloodthirsty killers in the name of children, guiding panic.
Mary Bell (May 26, 1957)
1. Mary Bell - one of the most "famous" girls in British history. In 1968, at age 11, along with his 13 year old girlfriend Norma, with an interval of two months she strangled two boys, 4 and 3 years old. Brian Howe (3 years) was found dead under a mountain of weeds and grass only a few days after the death of Martin Brown (4 years). His hair was cut, the hips were found traces of injections, and his genitals were partially cut off. In addition to these injuries on his stomach was a mark of the letter «M». When the investigation came to Mary Bell, she gave herself, detailing a pair of broken scissors - is irrefutable proof, which, according to the girl, played by Brian.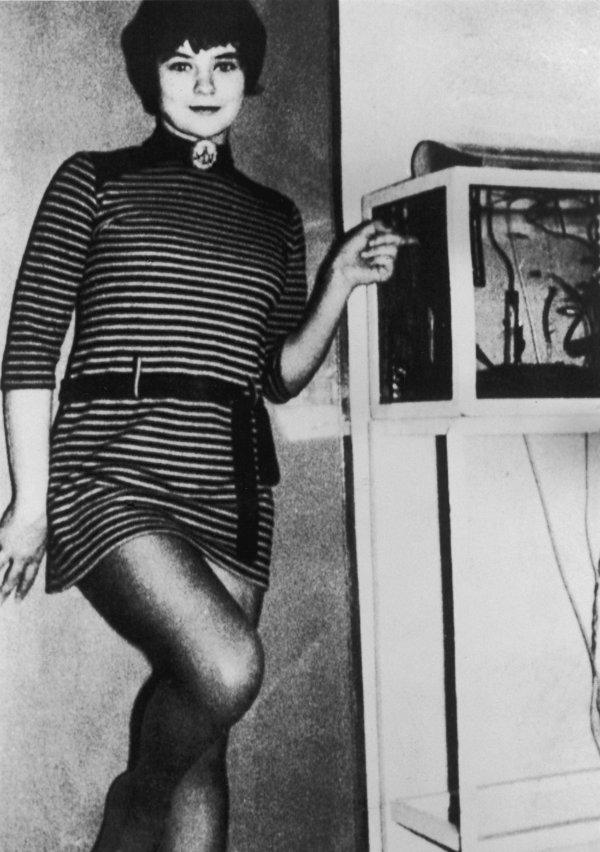 Family background may be responsible for the unusual behavior of Mary. For a long time she thought she is the daughter of a common criminal, Billy Bell, but to this day her real biological father is unknown. Mary stated that her mother Betty, who was about *** tutkoy, forced her to participate in contacts with men - especially mothers with customers - from 4 years.
The trial ended, and it was clear that she was too young for the prison, but also dangerous for the conclusion of a psychiatric hospital or institution where the problem children. During the trial, the mother repeatedly sold the story of Mary press. The girl was only 11 years old. She was released after 23 years. She now lives under a different name and surname. This case is well known as "The case of Mary Bell." Jon Venables (13 August 1982) and Robert Thompson (23 August 1982)
2. Jon Venables and Robert Thompson were sentenced to life imprisonment, despite the fact that at the time of the murder he was only ten years old. Their crime caused shock across Britain. February 12, 1993 James Bulger's mother two years left her son at the door of the butcher shop, thinking that the return will not take back her long, because the store did not have a queue. She did not think that he sees his son for the last time ... John and Robert were in the same store, doing business as usual: robbed people, shoplifting, assuming things when sellers turned his back on them, climb on chairs in restaurants until they were not expelled. Guys got the idea to kidnap the boy, then to adjust everything as if he had lost. (In the photo Jon Venables)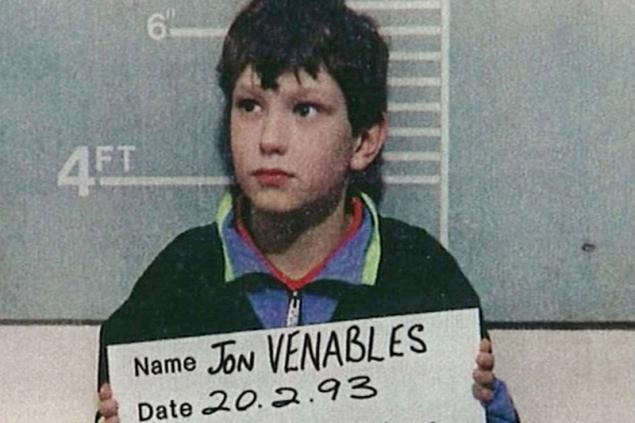 3. John and Robert force dragged the boy to the railroad, which rushed at him with paint, brutally beaten with sticks, bricks and iron bars, stoned, and lo ** ualno abused a young boy, and then put his body on the railroad tracks, hoping that the baby will move the train, and his death will be for the accident. James died but only after it has moved the train. (In the photo, Robert Thompson)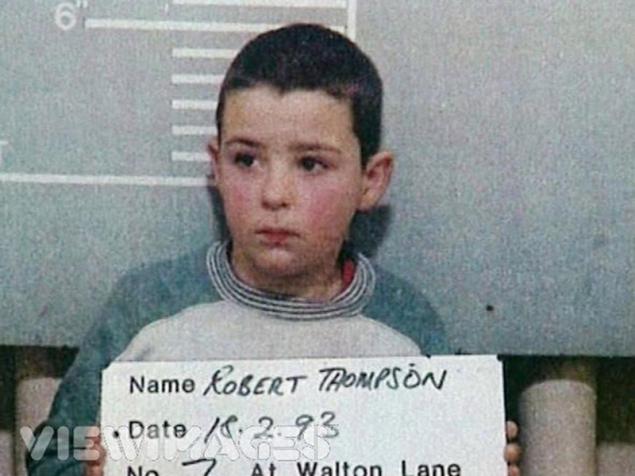 Alice Bustamante (28 January 1994)
4. 15-year-old girl killed her younger neighbor and hid the corpse. Alice Bustamante had planned the murder, choosing the right time, and 21 October she attacked the girl next door, began to choke her, slit his throat and was stabbed. Police Sergeant interrogator very young killer after the disappearance of 9-year-old Elizabeth, said Bustamante admitted where she hid the body of the murdered fourth-and took the police in a forest, where he was a corpse. She said that she wanted to know what kind of feelings experienced killer.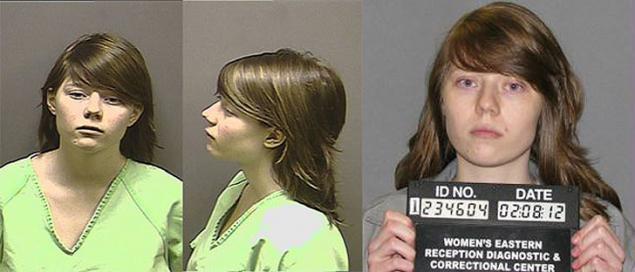 George Junius Steen Jr. (October 21, 1929 - June 16, 1944)
5. June 16, 1944 the United States set a record lawfully executing the youngest guy named George Steen, who at the time of execution was 14 years old. George was convicted for the murder of two girls, Betty June Binniker eleven and eight years Mary Emma Thames, whose bodies were found in a ravine. The girls were seriously injured skull obtained rail crutch that after found near the city. George confessed to the crime, and that initially tried to do lo ** th with Betty, but in the end everything turned out the assassination. George was charged with first-degree murder, found guilty and was sentenced to death in the electric chair. The sentence was executed in South Carolina.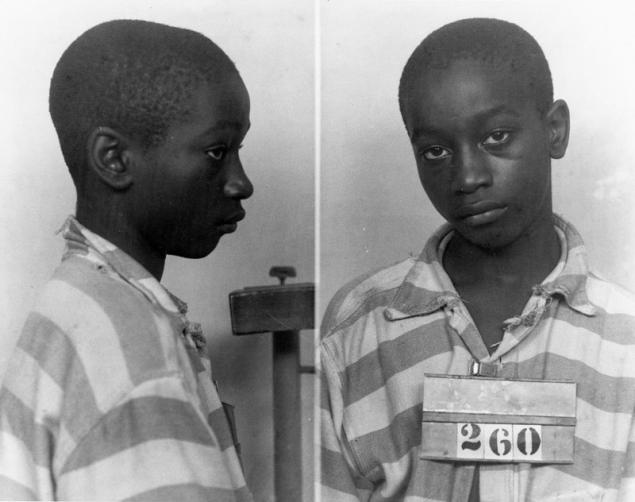 Kiplend "Kip" Kinkel (30 August 1982)
6. May 20, 1998 Kinkel was expelled from school because he was trying to buy a stolen weapon from a classmate. He confessed to the crime and he was released from the police. Home father told him that he would be sent to a boarding school, if he had not started to cooperate with the police. At 15:30 Kip pulled his rifle hidden in their parents' room, loaded it, went into the kitchen and shot his father. At 18:00 mother returned. Kinkel told her that he loved her and shot her - twice in the head, three times in the face and once in the heart. Later claimed that he wanted to protect his parents from the difficulties that might be in them because of his problems with the law.
May 21, 1998 Kinkel came to the school to "Ford" his mother. He put on his trench coat to hide weapons: a hunting knife, a rifle and two handguns, and ammunition. He killed two students and wounded 24. When he reloaded the gun, a few students managed to disarm. In November 1999, Kinkel was sentenced to 111 years in prison without the possibility of parole. At sentencing Kinkel apologized to the court for the murder of his parents and pupils of the school.

Cindy Collier and Shirley Wolfe
7. In 1983, Cindy Collier and Shirley Wolfe began to search for the victims for their entertainment. Usually it was vandalism or carjacking, but once the girls showed how they were really mad. One day they knocked on the door of a stranger at home, they discovered an elderly woman. Seeing two young girls 14-15 years old, the old woman did not hesitate to let them into the house, hoping for an interesting conversation over a cup of tea, and she got it - the girls chatted for a long time with a sweet old lady, entertaining her interesting stories. Shirley grabbed the old woman by the neck and held her, and Cindy went to the kitchen to get a knife to give it to Shirley. After receiving the knife pierced Shirley old woman 28 times. The girls fled the scene, but were soon arrested.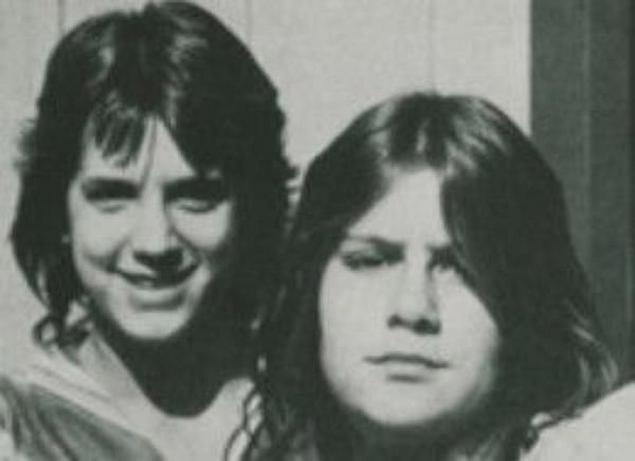 Barry Lukatis (26 February 1981)
8. February 2, 1996 was destroyed by a public high school in connection with the incident with shooting and hostage-taking. Barry Lukatis put on his best suit and cowboy went to the office, where his class had to pass algebra lesson. Most of my classmates found Barry ridiculous costume, and he was even stranger than usual. They did not know what hides this suit, and there were two pistols, a rifle and 78 rounds of ammunition. He opened fire, his first victim was 14-year-old Manuel Vela. A few seconds later it fell victim to a few more people. Pupils were held hostage for 10 minutes, until the coach is not outwitted the boy.
It was also reported that he shouted: "It's more interesting than talking about algebra, is not it?" This is a quote from the novel by Stephen King's "Rage", in which the protagonist kills two teachers and takes the class hostage. Currently, Barry is serving two life imprisonment, followed by 205 years.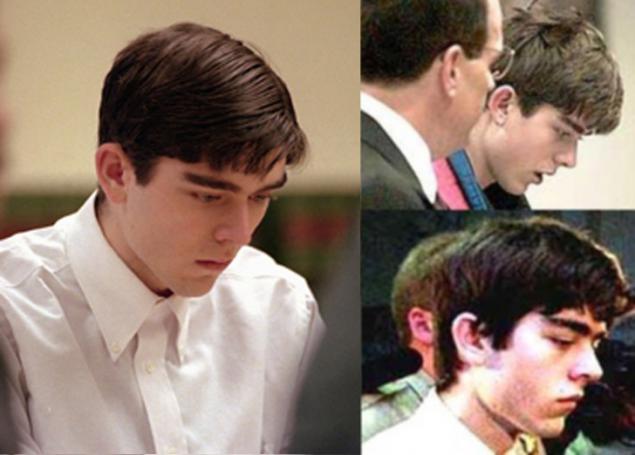 Joshua Phillips (17 March 1984)
9. November 3, 1998 by Joshua Phillips was 14 when he disappeared without a trace neighbor. One morning, the mother of Joshua cleaned his room. Mrs. Phillips found a wet spot under the bed and thought that his son takes water mattress. She examined the bed to see if the mattress needs to be dried, but noticed electrical tape fastening the frame together. Unstick it and found a sock son, who was huddled in a hole in the mattress, but suddenly stumbled on something cold. Flashlight lit up the corpse of 8-year-old neighbor named Maddie Clifton, who was absent for seven days.
To this day, not Phillips announced motives murder. He said that he accidentally hit the girl on the eye with a baseball bat, she began to scream, he panicked, and then dragged her to her room and began to beat her until she stopped. The jury did not believe his story, he was charged with first-degree murder. Since Joshua has not reached the age of 16, he escaped the death penalty. But he was given life without the right to be released.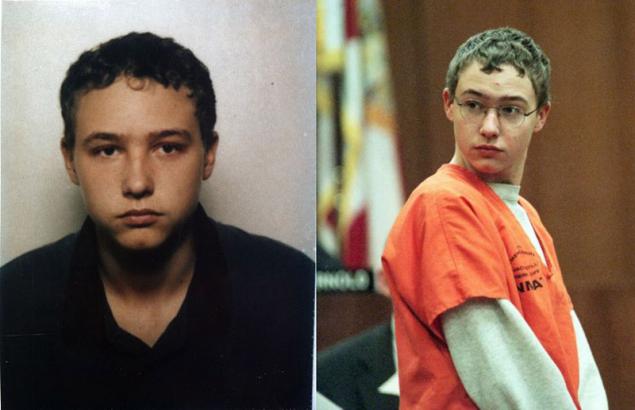 Willie Bosquet (9 December 1962)
10. The record of Willie Bosquet to 15 years, in 1978, already more than 2,000 crimes in New York City. He never knew his father, but he knew that this man was convicted of murder, and regarded it as "courageous" crime. While in the United States under the Criminal Code for Minors did not criminalize so Bosquet boldly walked the streets with a knife or a gun in his pocket. March 19, 1978 he shot Moises Perez, and March 27 - the namesake of the first victim, Noel Perez.
Ironically deal Willie Bosquet was a precedent for the revision of the provisions of the lack of criminal responsibility for juveniles. Under the new law, children from the age of 13 can be tried as adults for excessive cruelty.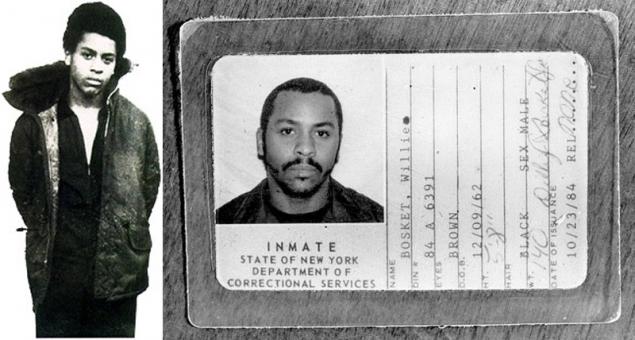 Eric Smith (22 January 1980)
11. At age 13, Eric Smith was a target for bullying because of his glasses with thick lenses, freckles, long red hair and another features: speakers elongated ears. This feature is a side effect of medication for epilepsy, which his mother took during pregnancy. Smith was charged with the murder of four year old child named Derrick Robbie. August 2, 1993 baby was strangled, his head was pierced with a large stone
The psychiatrist diagnosed - emotionally unstable personality disorder, because of which a man can not control his inner anger. Smith was convicted and sent to prison. For six years in prison five times he received the denial of parole.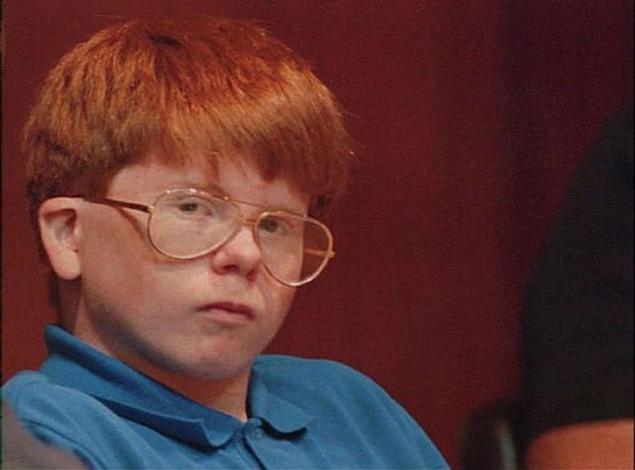 Lionel Tate (January 30, 1987)
12. Who would have thought that constant viewing wrestling matches could lead to the murder of six-year old girl named Tiffany Ounik. Kathleen Grosset-Tate was a nurse Tiffany. One evening, Kathleen left the child with his son, who was watching TV until she went upstairs. About ten o'clock she shouted at the children, so that they were quiet, but not down down, thinking that the kids play. Forty-five minutes later, Lionel called his mother, saying that Tiffany was not breathing. He explained that he fought with the girl, making the capture, and then hit her head on the table.
Later pathologist concluded that the cause of the girl's death is caused by rupture of the liver. In addition, experts testified fractures of the skull and ribs, as well as 35 other wounds. Tate later changed his testimony and said that the girl jumped on the stairs. He was sentenced to life without parole, but in 2001 his sentence was annulled due to mental disability. He was released in 2004 with a trial period of ten years.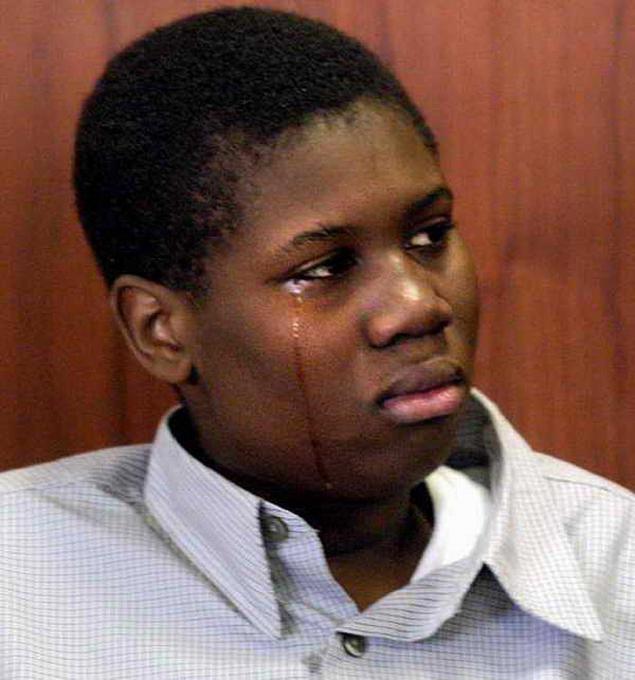 Craig Price (August 1974)
13. 39-year-old Joan Heaton with her two daughters, 10-year-old Jennifer and 8-year-old Melissa, were found dead in their home Sept. 4, 1989. They are so much thrust a knife that he had broken off at the neck Melissa. Police said that Joan was about 60 stab wounds, while the girls were approximately 30. The authorities believe that the theft was the main motive of the crime and the suspect when he noticed, grabbed a kitchen knife and of passion inflicted these wounds . It was also believed that the robber had to be someone from the area and it should be wound on his arm.
Craig Pryce in the same day, was caught by police with a bandaged hand, but said he broke the window of the car. The police did not believe his story. They searched his room, finding there a knife, gloves and other bloody evidence. He also admitted in another murder that took place in the area two years earlier. Authorities also suspected him in that case, which also began with the theft, and ended like a case Heaton. Craig gave life the day before he was sixteen.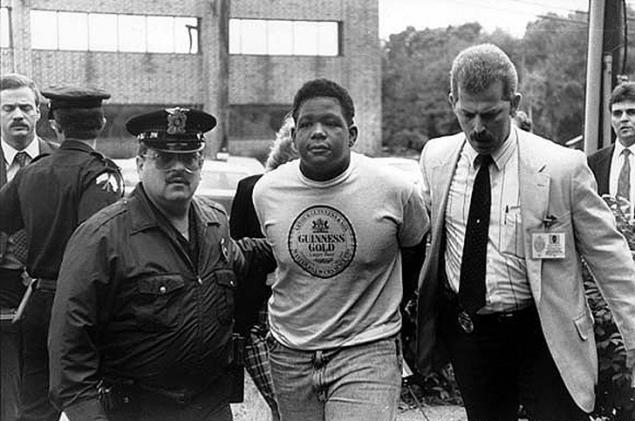 Jesse Pomeroy (November 29, 1859 - September 29, 1932)
14. James Pomeroy, who was born in November 1859 in Charleston, Massachusetts, is referred to as the young man confessed to the murder of the first degree in the history of the state. Pomeroy began his violent actions in relation to other children at the age of 11 years. He lured seven children in a deserted place, where they stripped, tied and tortured using a knife or poking pins in their bodies. He was caught and sent to a reform school, where he was to remain until he is 21 years old. But after a year and a half he was released for good behavior. (Pictured right Jesse Pomeroy in 1925)
Three years later, he has changed - from a bad guy turned into a monster. He kidnapped and killed 10-year-old girl named Katie Curran, and was charged with the murder of 4-year-old boy, whose mutilated body was found in the Gulf of Dorchester. Despite the lack of evidence in the murder of the boy, he was found guilty in the death of Cathy. The body lay in a pile of ashes in the basement of the store Pomeroy mother. Jesse was sentenced to life imprisonment in solitary confinement, where he died of a natural death at the age of 72 years.